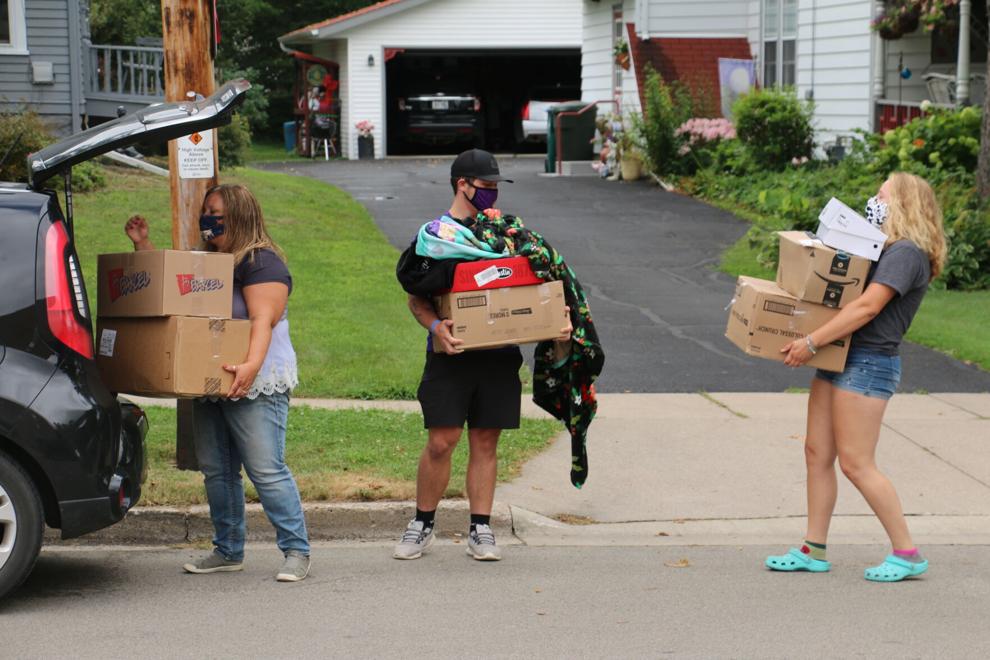 As Ripon College prepares to welcome students back for the spring 2021 semester next week, it will largely follow many of the same COVID-19 guidelines as it did during the fall semester.
Unlike the fall semester, when Ripon College was not able to test all students for COVID-19 upon returning to campus, this semester it will be testing all residential students, staff and faculty before starting the spring semester, using Polymerase Chain Reaction (PCR) tests, which the college noted are roughly 99% accurate.
"The college will provide ample opportunities in the days leading up to the start of the semester for students and employees to get tested, free of charge," Ripon College President Zach Messitte said in a campus-wide email Wednesday.
In addition, Ripon College will require students and employees to get tested about once a month during the spring semester as part of its "surveillance testing program."
When classes resume Monday, Jan. 25, Messitte noted the campus will operate under the same precautionary guidelines as the fall semester with some classes being taught in-person, others online or taught in a combination of the two.
Additionally, face masks will be required in all indoor spaces as well as in outdoor spaces where social distance cannot be maintained.
Ripon College staff will clean and disinfect each facility daily, by cleaning each classroom in between every class using electrostatic technology, disinfecting high-touch surfaces three times a day as well as disinfecting restrooms and showers at least twice a day.
Under the college's COVID-19 policies, in-person extra-curricular events, which includes athletics, will be limited and all on-campus events will be restricted to currently enrolled students, with virtual options for some community events.
"We begin the new semester with confidence, knowing that our community took appropriate steps and precautions during the fall semester to limit the spread of COVID-19 on campus," Messitte said. "Our success during the spring semester will depend again on the commitment and care of the entire community to keeping ourselves and each other safe."
Messitte noted social distancing, masking and sanitary guidelines are "critical to Ripon College's ability to remain open during the spring semester." Those guidelines are required of all students and employees.
To make sure students are following coronavirus guidelines, they will be required to sign the "Ripon Spring Pledge," which is a good faith agreement to follow COVID-19 precautions.
"While we cannot eliminate all risk in our shared living and learning environment, we must commit to working together to mitigate the risk of COVID-19 spread in our community," the pledge reads. "In order to reunite as safely as possible on campus and in person this spring, we must each commit to protecting ourselves, to protecting others and to protecting our Ripon community."
For those who do not sign the pledge or take a COVID test prior to the start of the spring semester or in the required monthly testing, their One Card access as well as access to classes and extracurricular activities could be restricted.
"We ask that students and employees remain particularly vigilant with social distancing, masking and personal anti-COVID measures in the days before the start of the spring semester," Messitte said.
Ripon College also will update a community dashboard weekly, which will display current COVID-19 data, active cases and the percentage of isolation and quarantine beds in use.