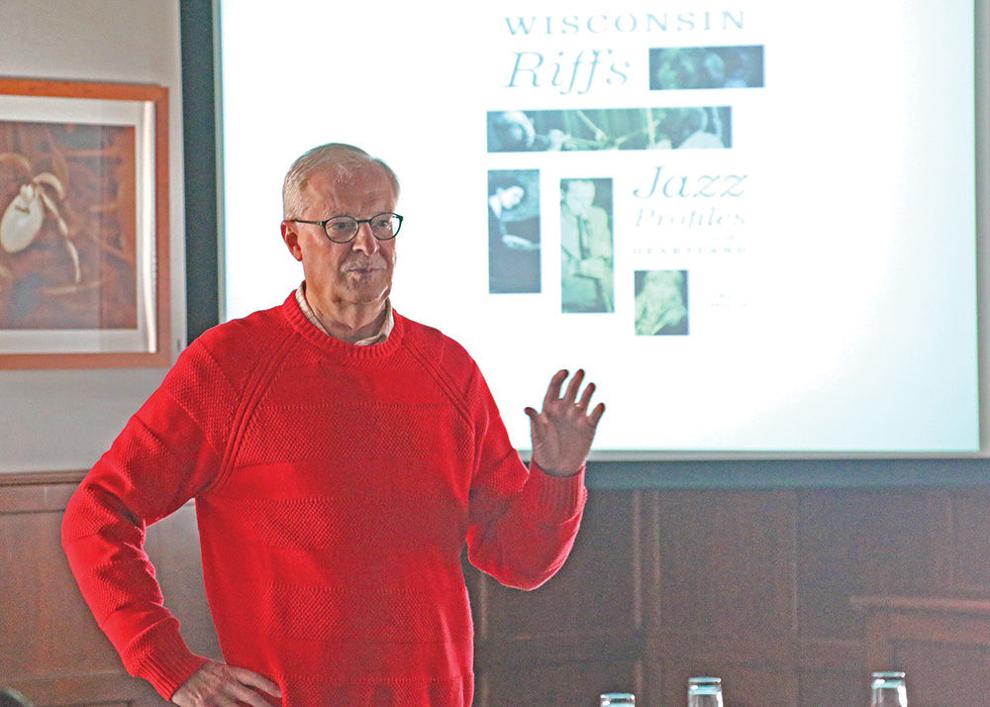 The Ripon Historical Society will feature a program by Kurt Dietrich on his book, "Wisconsin Riffs: Jazz Profiles from the Heartland" and his upcoming book about jazz legend Al Jarreau.
The program will be held Thursday, Nov. 18 at 7 p.m. in the historical society's museum at 508 Watson St. It is free and open to the public. Handicapped accessibility through the rear door is available. Masks will be mandatory to attend the presentation.
Dietrich is a professor emeritus of music and the former Barbara Baldwin DeFrees chair in the performing arts at Ripon College. He also is the author of "Duke's 'Bones: Ellington's Great Trombonists," as well as articles for publications including "Annual Review of Jazz Studies and Black Music Research Journal." Dietrich is a trombone player who played in a 1970s jazz rock band, Matrix, and has performed on many jazz recordings. His son Paul also is a well known jazz trumpet player and composer in Wisconsin.
"Wisconsin Riffs," the 548-page book, which was published by the Wisconsin Historical Society Press, profiles more than 100 Wisconsin connected jazz artists. Amazon describes the book as "an extensive, upbeat compilation of Wisconsin's jazz musicians." Some musicians, like Bunny Berigan, Woody Herman, Les Paul, and Ripon College graduate Al Jarreau, are well known. Some of the musicians left Wisconsin to make their lives on the coasts and others such as Janet Planet, John Harmon, and Ben Sidran are well known to those people who follow local music.
"Wisconsin Riffs: Jazz Profiles from the Heartland" books will be for sale and also may be autographed after the program.
Dietrich also will talk about his new project, a biography of Al Jarreau (1940-2017). Jarreau attended Ripon College from 1958-1962. Jarreau also attended Badger Boys State, the American Legion's mock-government at Ripon College, when he was a high school student from Milwaukee. Jarreau went on to become an internationally known jazz singer and musician.
He received the 2016 Lifetime Achievement Award from the Wisconsin Foundation for School Music, won seven Grammy Awards and many other international music awards and popular accolades. Ripon College presented Jarreau with an honorary doctorate of fine arts at its commencement ceremony in 1988.
The annual meeting of members of the Ripon Historical Society will be held before the program at 6:30 p.m. Members should arrive early for updates on the society and to vote for officers for 2022.