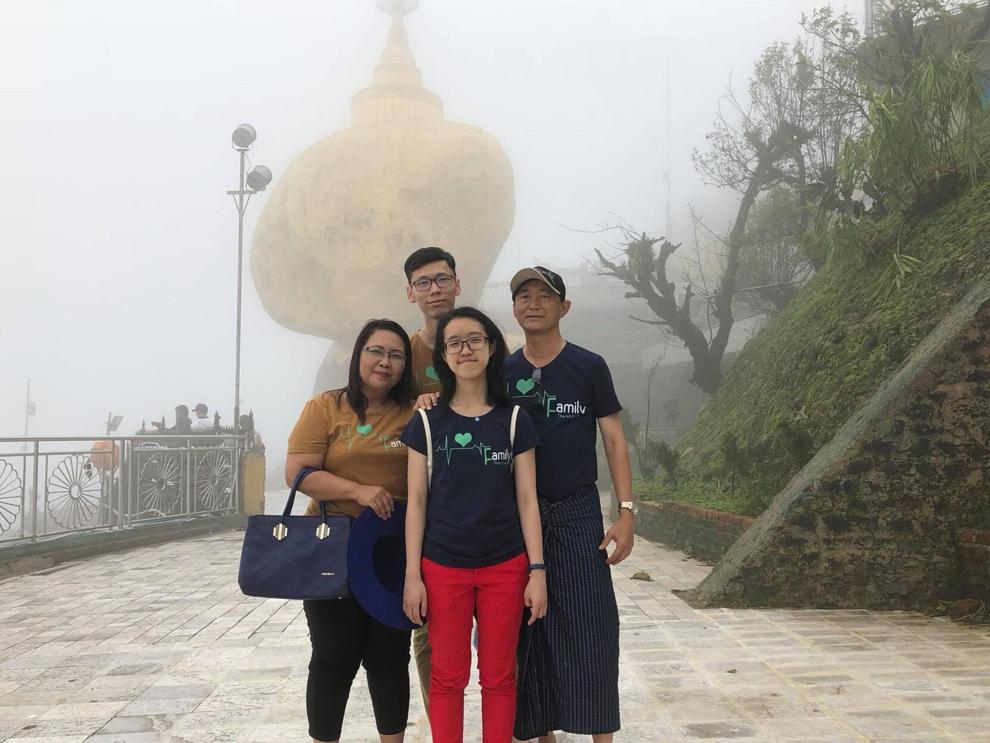 One of Ripon College senior Chan Myae Khine's greatest fears for her home country of Myanmar came to fruition Sunday night when the military shut down internet service across the country as part of a crackdown on pro-democracy protests.
According to the Associated Press, armored vehicles were seen rolling through Chan's home city of Yangon Sunday night, amid an internet shutdown and raised political tensions stemming from a Feb. 1 military coup, in which the military seized power by ousting democratically elected leader Aung San Suu Kyi and detaining government officials.
Chan, who is studying business and computer science at Ripon College, has been fearful of an internet shutdown since the government halted internet service Saturday, Feb. 6 amid growing protests demanding democracy.
"They already cut off the internet one time, so you know they're going to do it again," Chan said prior to the latest internet shutdown.
Chan explained that Myanmar, also known as Burma, is ripe with propaganda and the country makes it difficult for actual news to get to its citizens. That's why she uses the internet to not only stay in touch with family back home, but to send reliable information to friends and family in Myanmar.
"We're trying to find a way to make the real news go out instead of propaganda, so everyone can know the issues that are actually happening in Myanmar instead of propaganda the military is trying to spread," Chan said.
The last time the internet was shut down, Chan got the news the day before and called her mother, who assured her "We're fine right now, but we don't know what's happening."
Chan called her mother the next day. At first, her mother couldn't hear her and then the call dropped.
"It was a very hard night and I couldn't sleep, so I just browsed the internet to see if anyone's still active and I tried calling them, but nobody was active anymore," she said. "It was very frustrating. There were so many thoughts running through my mind."
Chan feared that the military was arresting people for speaking out because without internet, she says there was no way to know what was happening in Myanmar and the military has a reputation for arresting people with little to no reason.
During the first internet shut down, she noted it was restored after more than 24 hours.
Although internet had resumed in part of the country Monday, according to CNN, Chan fears a longer and more stringent internet shutdown that could last indefinitely.
In fact, the military in Myanmar is floating a possible cyber security law that could limit the flow of non-propaganda information, according to ABC News.
"Without the internet, people can't talk about what's actually happening and then [the military] can do anything they want," Chan said.
HISTORY OF MYANMAR
While Myanmar has been under military control for most of Chan's life, she experienced a period of semi-democratic rule.
After a wave of protests in 2007, the military began transitioning toward democracy, according to Forbes. Those steps, however, ensured that the military would not lose complete power, reserving 25% of the seats in parliament for unelected military appointees.
Even so, Aung San Suu Kyi –– who became famous in the 1990s for campaigning to restore democracy in Myanmar and spent 15 years under house arrest for doing so –– led the National League for Democracy party to victory in 2015, which was the country's first openly contested election in 25 years.
According to BBC News, Suu Kyi's international standing took a hit due to Myanmar's treatment of the Rohingya minority as the country "considers them illegal immigrants and denies them citizenship."
During a military crackdown in 2017, BBC News reported that thousands of Rohingya were killed and more than 700,000 fled to Bangladesh. Two years later, Suu Kyi denied the military committed genocide before the International Court of Justice.
Despite the controversy, Chan said Suu Kyi remained a cultural icon in Myanmar for her role in working to establish democracy.
"She's around 75 years old, and she's still fighting; she gives us so much," Chan said of Suu Kyi's legacy.
COUP HURTS DEMOCRACY
When Suu Kyi was arrested during the military coup earlier this month, Chan said it infuriated many because Suu Kyi was a democratically elected leader and a champion for democracy.
"If we elect a democratic leader, like Aung San Suu Kyi, and the military has the power to stage a coup and detain our leader, then that's not fair to anyone," Chan said. "I feel really sad and heartbroken, knowing that she's been trying to fight for our freedom and we couldn't do anything for her."
The coup in Myanmar sparked a string of protests demanding democracy. In fact, even the military vehicles on the streets of Yangon didn't deter protesters from taking to the streets Monday for a 10th consecutive day, according to CNN.
"Looking at all the protesters from all over the country, I'm very proud of them because I feel their pain," Chan said. "I feel heartbroken because the military isn't afraid of hurting my people."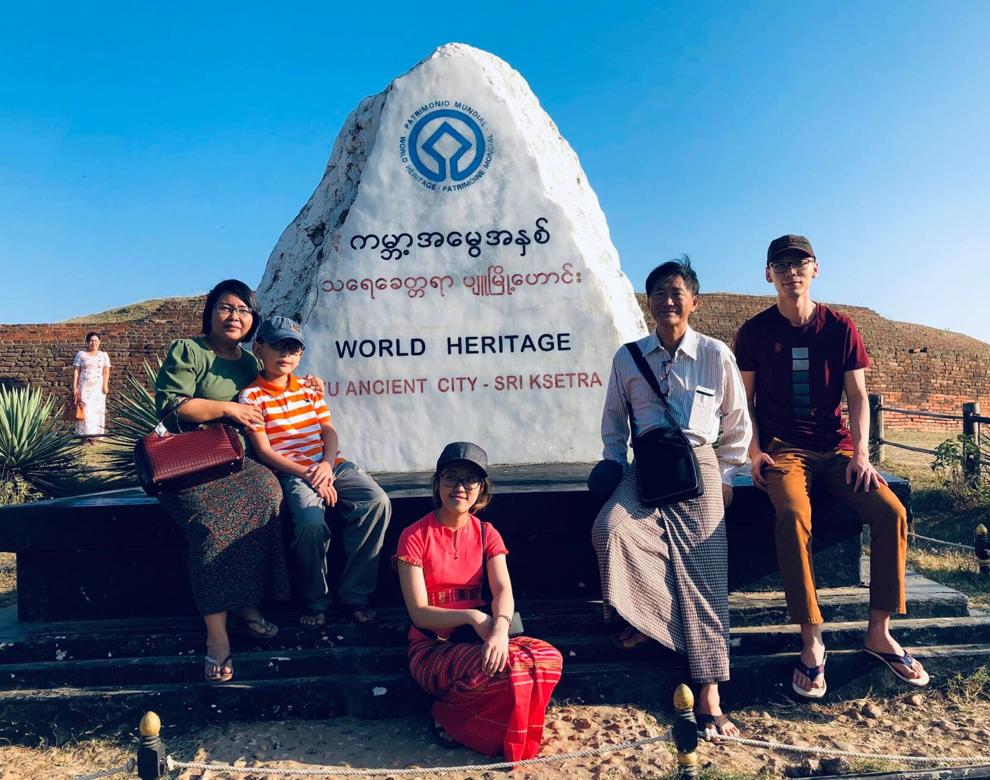 The military has cracked down on protests as there have been many reports of injuries and one woman is in critical condition after sustaining a gunshot wound to the head, according to CNN.
Chan sees similarities between the coup in Myanmar and the Jan. 6 attempted coup in the United States, in which pro-Trump rioters –– some armed with guns, explosives, knives and other weapons –– stormed the U.S. Capitol to overturn the results of a free and fair election.
In both situations, Chan said the results of free and fair elections were challenged with different results.
The difference between the coup attempts, Chan says, is that the Myanmar military succeeded in overthrowing democratically elected leaders due to a "power imbalance."
"There's a power imbalance between us because the generals and the military can impose their will because they hold the weapons and guns," Chan said. "The normal citizens don't have an issuance to hold guns, even though we have unity and we have more people."
INTERNATIONAL SUPPORT NEEDED
Chan is hoping the world's democracies stand up and do everything possible to help restore democracy in Myanmar.
"I want more people to understand how important democracy is because if there's no democracy, a lot of people are going to suffer," she said. "The military should be protecting my country and my citizens, not overthrowing democracy."
Chan is not alone in her hopes for democracy as Ripon College, which has graduated more students from Myanmar than from any other country outside the United States over the last decade, has taken a similar stance.
At the request of several Ripon College students and alumni from Myanmar, President Zach Messitte sent a letter to U.S. Secretary of State Antony Blinken last week Tuesday, urging him to "do everything that you can to protect democracy in Myanmar."
"I ask that you take all appropriate measures to force the Burmese military to release civilian, government and society leaders, including State Counselor and Nobel Peace Prize winner Aung San Suu Kyi," Messitte wrote. "... On behalf of our Burmese students and alumni, we stand with the people of Burma in their aspirations for democracy, freedom, peace and development."
One day after the letter was sent, the Biden Administration announced new sanctions against the military regime in Myanmar, according to the Associated Press.
President Joe Biden approved an executive order preventing Myanmar's generals from accessing $1 billion in assets in the United States, the Associated Press reported Wednesday, Feb. 10.
"The people of Burma are making their voices heard, and the world is watching," Biden said. "We'll be ready to impose additional measures and we'll continue to work with our international partners to urge other nations to join us in these efforts."
Even with the new sanctions, Chan hopes more can be done to help.
"I don't think the military will back down that easily; we need a lot of international pressure," Chan said. "We are trying to have more people [around the world] become aware of this and then back at home, we're trying to tell them democracy is really important.
"I hope my country will achieve true democracy."