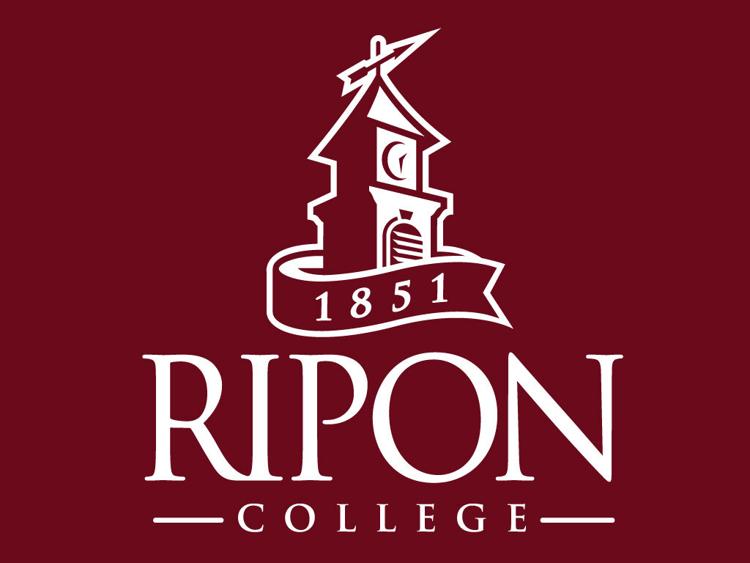 As Ripon College prepared to welcome students back to campus this fall amid the coronavirus pandemic, so too did the thousands of other colleges and universities around the United States.
Ultimately, some institutions were able to screen all students upon arrival and have been routinely testing both symptomatic and asymptomatic students for COVID-19.
Ripon College was not one of those institutions, but not for a lack of trying.
"We spent an inordinate amount of time over the summer trying to get reliable tests so that we could test our student body when they came in August," Ripon College President Zach Messitte said. "It wasn't possible to get them. It wasn't a question of money and it wasn't a question of resources. It was a question of the availability in August of testing."
The institution was able to acquire enough tests to screen symptomatic students for COVID-19, but it didn't have enough tests to screen potential asymptomatic carriers on campus.
That is, until Monday, when Ripon College partnered with CoVigilance Solutions to provide free polymerase chain reaction (PCR) testing for residential students. Messitte described PCR tests as "the gold standard" when it comes to COVID-19 tests as it's known for its reliability.
"We didn't stop trying to get those tests, even though we couldn't get them at the beginning of the semester, because we thought it was critically important that our entire community, at some point, be tested," Messitte told The Commonwealth, noting the Monday's testing was meant to give the college a better idea of the virus' spread on campus.
In an email to the campus community Wednesday, Messitte announced that out of roughly 700 students tested, only 10 — or 1.5% — came back positive.
"We have communicated with the students who tested positive and they have been moved into isolation spaces on campus or have elected to return home," the college president wrote. "Following our regular protocols, contact tracing has been initiated and additional students have been moved into quarantine as appropriate."
Over the last two months, Messitte noted the college's students, faculty and staff have done "a pretty good job social distancing," which is reflected in Monday's data.
Following Monday's event, Ripon College Vice President for Finance and Director of Strategic Initiatives Andrea Young feels the institution has a more comprehensive picture of the COVID-19 activity level on campus, describing the 1.5% positivity rate as "remarkable."
"It is here and we know that, but we have the resources, the strategy and the community willingness to manage it," Young said of the virus. "We will continue to use our data to make good decisions moving forward."
Especially among 18- to 24-year-olds, she said there tends to be a portion of the population who gets infected with coronavirus but never develop symptoms, which is why it was so critical to expand testing to asymptomatic students.
"The worry was that there were large numbers of asymptomatic students both in our own community and then in the broader Ripon community," Young said. "So being able to definitively say, 'There are 10 students positive right now,' I think, has the potential to quell some of those concerns."
While Ripon College hasn't seen a spike in COVID-19 cases, Messitte added that the school will remain vigilant over the next month to keep the student body safe.
"We will test, ultimately, about half the student body probably in two or three different events over the course of the next month to get a sense of how it looks 10 days from now, 20 days from now and a month from now," he said, adding that the school doesn't want to send students home at the end of the semester with coronavirus.
In navigating a semester of on-campus instruction amid the pandemic, Messitte noted Ripon College administrators meet with the Fond du Lac County Health Department each Monday to assess the COVID-19 spread in the area.
From the onset of the semester, Young noted the health department made it clear that it did not have staffing to trace close contacts of confirmed coronavirus cases and that the college would be on its own to trace contacts.
She said that the college has two staff members who are in charge of leading the COVID-19 Monitoring Unit.
After a student is tested, they are moved to a quarantine room and are immediately required to provide a list of close contacts, so the COVID-19 Monitoring Unit can begin contact tracing to get ahead of possible positive test results.
"We've seen very few cases, but we have also seen virtually no clusters of cases," Young said. "So while we've had cases on our campus, they have not spread out among multiple members of our campus."
Moving forward, Messitte added that Ripon College will continue to monitor COVID-19 activity in the area and listen to recommendations from scientists as it continues to craft safety guidelines.
"We have five more weeks left in the fall semester," Messitte said. "We must all double down on our pledge to remain vigilant in our social distancing, masking and respect for the health of our classmates and co-workers as we move forward."