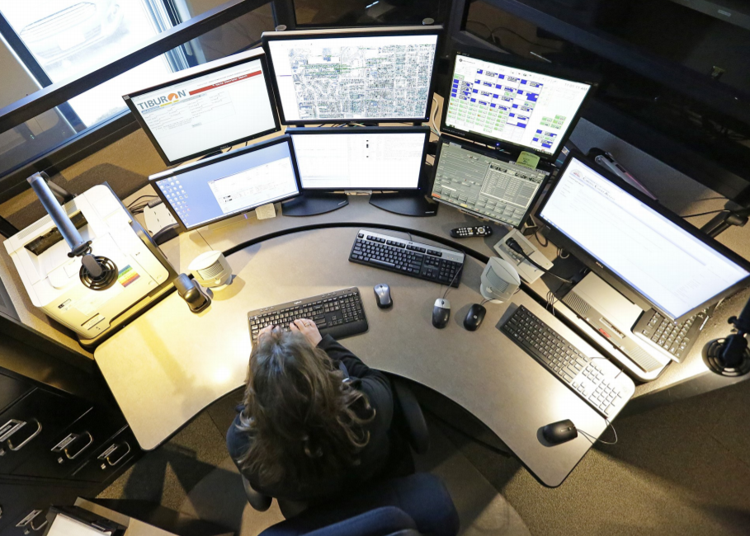 Ripon's dispatch center may be staying put after the Ripon Common Council voted 5-3 Tuesday against moving the dispatch center to Fond du Lac County, but it will be brought up again at the next Common Council meeting.
That's because Ald. Jim Werch, who voted against moving the dispatch center to Fond du Lac County Tuesday, requested the issue be reconsidered at the next meeting, which is scheduled for Monday, Jan. 25.
After the Common Council's vote Tuesday, City Attorney Lud Wurtz explained that the only way for the issue to be brought up again was for someone who voted against it to file a motion for reconsideration at the next meeting.
The Common Council's 5-3 vote came after months of debate and discussion regarding the future of Ripon's dispatch center.
In voting to keep the dispatch center in Ripon, Werch was joined by Alds. John Splitt, Benjamin Morrison, Howard Hansen and Al Schraeder. Meanwhile, Alds. Jolene Schatzinger, David Gallops and Paige Kane voted to consolidate Ripon's dispatch center with Fond du Lac County.
POTENTIAL RAMIFICATIONS
The decision to keep the dispatch center in Ripon could come at a steep cost to the city and its tax base.
Ripon's dispatch center is in need of major technological upgrades, which will equate to approximately $6 million to operate the city's communication center over the next 10 years, according to a document from the Ripon Police Department.
Additionally, the city doesn't have the money for upgrades in its operating budget, meaning it would have to divert money from street reconstruction projects and/or create an operational referendum, in which Ripon would ask voters to approve tax increases, according to City Administrator Lori Rich.
At the same time, city officials acknowledged that there likely isn't enough time to craft an operational referendum for the April election.
"At this time, the only [funding] option is to borrow, [but] we are limited in how much we can borrow, so that would take away from street projects, a good chunk of it for a long time," Rich said. "... To be honest, I don't know how we would come up with these numbers."
At the same time, consolidating Ripon's dispatch center with Fond du Lac County would cost approximately $2 million over the next 10 years, according to a document from the Ripon Police Department.
Beyond the cost of consolidating the dispatch centers, Ripon EMS Chief John Teachout had previously voiced concerns that it could cause his department to lose its scheduling flexibility and implied it could force the department to hire full-time personnel.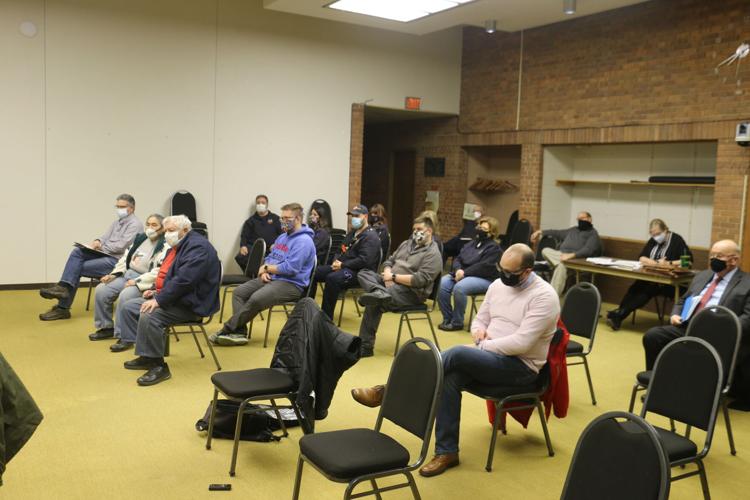 In a Jan. 10 memo to city officials, Teachout noted placing one full-time EMS position would cost "almost the same as the Communications Center budget."
"It's really hard to put my finger on when we would need full-time staff," Teachout told the Common Council Tuesday.
Currently, Ripon is the only city in Fond du Lac County that has its own dispatch center.
The issue of whether to consolidate with Fond du Lac County came up as Ripon's dispatch center needs upgrades and Fond du Lac County is upgrading its system, making it a natural and cost-efficient time for Ripon to join.
"This conversation has not been easy for department heads, volunteers [and] full-time employees of the city," Police Chief Bill Wallner said. "We're now at a point where relationships between departments and individual employees have become strained and, in some instances, have boiled over and may have long-term impacts."
COUNCIL DISCUSSION
During the meeting, officials acknowledged the gravity of the situation as either decision would have long-term impacts.
Hansen expressed trepidation over consolidating dispatch centers. 
"Once this is gone to Fond du Lac, it's gone and it's not coming back," Hansen said.
On a similar note, Schraeder noted the decision to consolidate dispatch centers "would be simple" if it was only a business decision, adding that the Common Council needed to find the option posing the least amount of risk.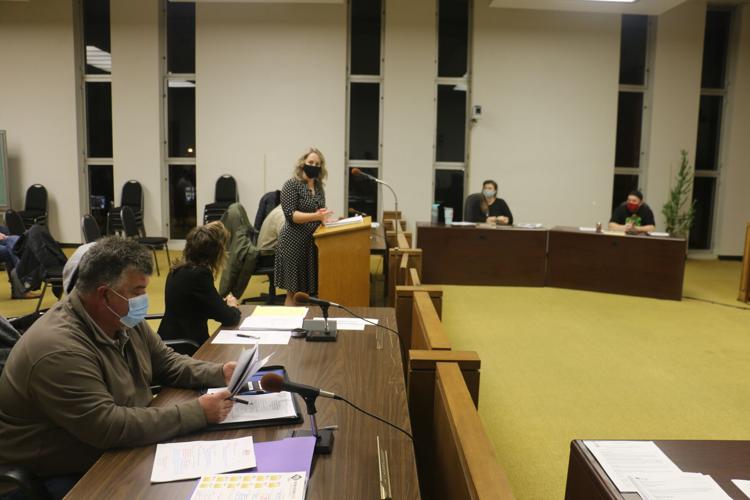 "We're danged if we do and we're danged if we don't, but we have to do the very best that we possibly can," Schrader said. "In 20 years, this has been the toughest situation I've ever dealt with as an alderperson for the city of Ripon."
Morrison also reflected on the gravity of the Common Council's decision, noting he had lost sleep over it.
"I don't take this lightly," he said, adding that no matter what the outcome is "I hope we can stand together afterwards to make this successful."
Meanwhile, Schatzinger noted police chiefs in municipalities that have moved their dispatch centers to Fond du Lac County, specifically North Fond du Lac and Waupun, have had positive feedback regarding the change.
She added that keeping the dispatch center in Ripon would have significant financial implications for the city, while also potentially increasing the frequency of calls from other nearby municipalities.
"This is not just about, 'let's keep business as normal and upgrade here,' it will inherently change," Schatzinger said. "... This is about a huge decision and it will decide if over the next years we will be talking about how can we invest in our community, our schools, our roads and our infrastructure, or are we going to be talking about how we can take away money from our budgets and have a system that still won't be up to the [technological] standards that our county has."
Splitt raised concerns about losing EMS personnel in Ripon as a result of consolidating dispatch centers, as members of the Ripon Guardian Ambulance Service have been opposed to moving the service to Fond du Lac County.
"If anybody feels that nobody's going to resign or retire, you're not thinking this through," Splitt said. "When they're gone, they're gone."
Werch said the Common Council needed to evaluate what would create the best outcome for the city in the coming years, noting a perfect dispatch center doesn't exist.
No matter what happens, he added that the Common Council's decision is the start of a long process as both keeping the dispatch center in Ripon and consolidating with the county would create significant changes.
"How everyone embraces these changes going forward will be key to our future in Ripon," Werch said.
In addition, Kane noted the speed at which technology changes would put Ripon's dispatch center behind even if necessary upgrades were implemented.
"Technology is going to be ever-changing at a faster and faster pace as we go forward," she said.
INPUT FROM COUNTY OFFICIALS
During the meeting, Fond du Lac County Director of Communications & Emergency Management Bobbi Hicken and County Executive Allen Buechel were on hand to address the Common Council's concerns.
If the city chose to consolidate dispatch centers, Hicken noted Fond du Lac County would not impact Ripon's local EMS schedule as it would do whatever necessary to accommodate the city's needs.
"If we take Ripon on, the Ripon responders become my responsibility and I take that very seriously," she said. "I will make sure they have what they need from us to do their job. I guarantee you all of that."
Hicken noted the move will not impact EMS response times, nor will it impact the police department's ability to be on the scene before EMS arrives.
In addition, she said citizens would receive the same emergency services, regardless of who dispatches 911 calls.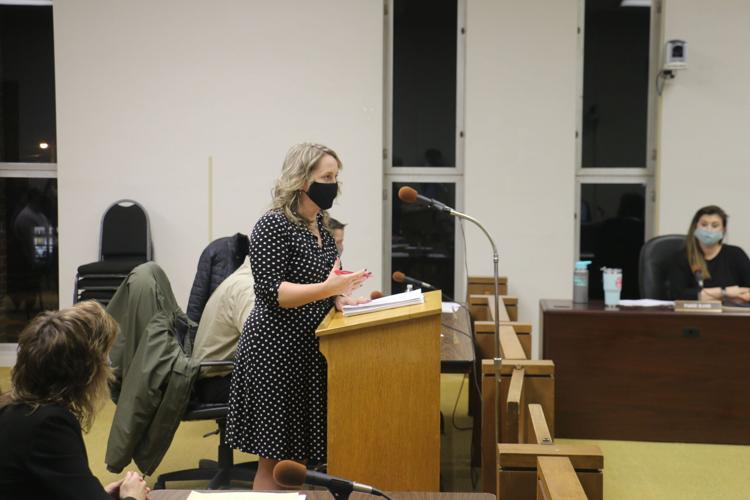 "The only way any of you would probably know [the dispatch center had moved] is if one of our male dispatchers answered because you don't have any men dispatchers right now," Hicken said.
She added that she has overseen mergers in the past and, having previous experience in dispatch, has been on the opposite end of dispatch consolidations.
"I know how this feels, I know the personal aspect of it and I don't take this lightly, whatsoever," Hicken said, adding the county wouldn't do anything that would potentially harm Ripon's citizens.
WHAT'S NEXT?
After the Common Council voted 5-3 to keep the dispatch center in Ripon, it began grappling with the financial implications of its decision as officials struggled to see how the city could pay to keep the service in Ripon.
"We don't have it in our operating budget to upgrade the communications center," Werch said.
Soon after, the Common Council began mulling potentially crafting either an advisory referendum to gauge public opinion as well as a binding referendum, which would force the Common Council to put the decision entirely in the hands of the public.
With either option, Mayor Ted Grant noted the city wouldn't be able to give the public complete information because aldermen and other city officials had received personal information regarding responses to medical emergencies, which it would not legally be allowed to share with the public.
"We have more information than we can probably legally disseminate to people in the community because these are sensitive topics, [and] I don't think we have the legal right to disclose some of that," Grant said. "So if we make any binding resolution they're voting with less than all the information."
Likewise, Wallner said the Common Council has spent months collecting information from its constituents, meaning an advisory referendum would only push the issue further down the road.
"That pushes us back on our ability to plan for what's inevitable this year, and that is a change," Wallner said. "We have to get some technology upgrades in place and based on your vote tonight, that has to happen."
Just before the meeting adjourned, Werch requested a "motion to reconsider" action item be placed on the next Common Council agenda that would give it the opportunity to vote on the issue again.
If Werch reverses his vote at the next meeting, it would create a 4-4 tie, in which the mayor would have the deciding vote. However, if Werch sticks with his decision, the Common Council's 5-3 decision would stand.
Likewise, if more than one alderman changes their vote, it would create a majority in favor of consolidating dispatch centers and the mayor wouldn't need to break a tie.
Whatever the Common Council decides, Wallner noted the police department would respect its decision, but stressed that a decision must be made to provide guidance.
At the same time, Werch noted regardless of what happens with the dispatch center, relationships between departments must be mended as the strong relationship between the police department, Ripon Area Fire District and Ripon Guardian Ambulance Service have been fundamental to the city's well being.
"I worry about what's happened in the last four months; there's been a fraction, there's been a divide [and] there's been a wedge," he said. "We need to heal that wedge; people have taken this personally, we need to heal. We need to get Ripon back, so we can have each other's back every second of every day."