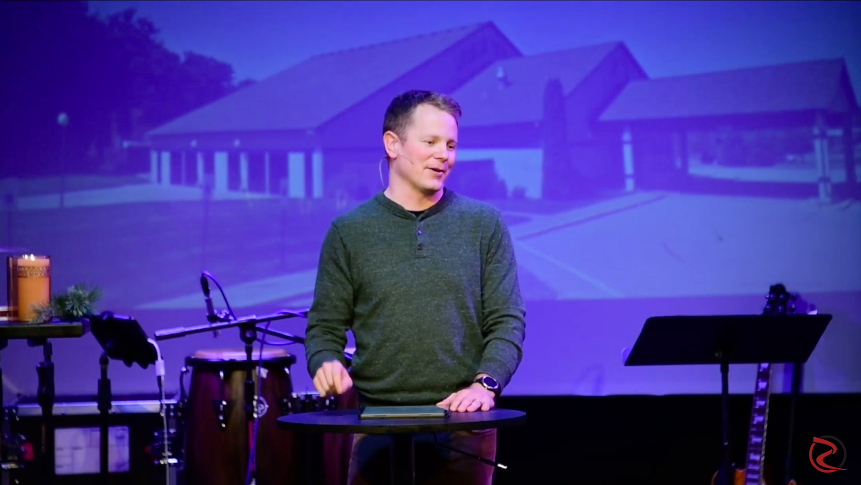 Ripon Community Church (RCC) may soon have a new home at Royal Ridges, located behind Walgreens at 1 Westgate Drive.
During his sermon Sunday, RCC Lead Pastor Sam Prellwitz announced the purchase agreement between the church and the Ripon Hotel Group, which owns Royal Ridges. RCC currently is located at 155 State St.
"There are things that hold us back from representing Jesus the best we can as a church. A lot of that has to do with where we meet," Prellwitz said. "This church building [on State Street] isn't as accessible as it needs to be. It's hard to even get to the front door. It makes it more difficult than we realize."
He noted oftentimes watching parents "race across the street" to get to RCC with little kids, and difficulties among those with mobility limitations.
Additionally, Prellwitz said other rooms around the building are "barely big enough for our current size."
"We've had to go to great lengths to make that space usable," Prellwitz said. "We're growing as a church. If we keep at this pace, we will outgrow this space again."
For the past few years, Prellwitz said RCC had been searching for alternatives to its current landlocked location on State Street, including utilizing Ripon High School.
It also in August announced that it was exploring moving into the old Kmart building, which Tom Rogers recently purchased, and doing a renovation on a significant area of that space. Prellwitz noted that though it was important to explore that option, RCC has since come to the conclusion that it is not the right fit. He added that Rogers was great to work with, incredibly helpful and in the end, RCC and Rogers mutually came to that decision for RCC to explore other spaces.
"A shared space has its own set of difficulties," Prellwitz said. "Through this entire process, we realized that if we're going to move to a new space, that space would have to be within this community, be affordable and accessible, and be flexible. I'm thrilled to tell you that God has provided us with the perfect option for our church — a location that checks all those boxes. It will help us grow spiritually as a church by providing space to do more, especially on Sunday mornings."
Prellwitz noted that RCC has been looking for building options for as long as he's been on staff, which is more than 12 years, and that he's toured at least five different buildings in Ripon trying to find the right place.
"No other building is perfectly situated," he said. "No other building is accessible and visible, and has the interior plumbing — that's a big deal guys — layout, office space, parking space for our kids, outdoor space and just beauty that this building offers our church. It already looks and feels warm and inviting like a church should. God has situated us as a church at this moment to grow into this new space in order to grow RCC spiritually, as well as reach more of our community with a hope of Jesus.
Rob Webster, one of the managing members of the Ripon Hotel Group, helped Prellwitz and the RCC with the purchase agreement, which was signed last week.
Both Prellwitz and Webster said the cost of RCC purchasing Royal Ridges was less than it would take to renovate or build from scratch. The agreement now is in a 90-day period to work through due diligence and get logistics squared away before an official move. Prellwitz also told his congregation that before RCC takes ownership of Royal Ridges, it will have an opportunity for members to vote to express confidence in the decisions of the RCC leadership.
Prellwitz noted that once the leadership team gets further into the due diligence period, it will have a more complete picture of what the move will look like and will share the cost with members.
Additionally, Royal Ridges has a couple of events through February to host before the transition, including the Wisconsin-Upper Michigan Bridge Association Sectional Tournament Feb. 3-5.
Webster noted that the Ripon Hotel Group wouldn't have even thought to sell Royal Ridges had RCC not approached the group.
"Being able to get our full value out of the building, it made sense to take that equity," he said. "Weddings aren't the same as they used to be because of COVID. Our wedding schedule last year was a quarter of what it used to be."
With the potential sale, Webster added that some Royal Ridges positions will be terminated while others have the option of continuing at the hotel next door.
"It's a perfect site for the church. It has a great outdoor space and it's close enough to the highway to be accessible and off the highway enough to be private," Webster said. "For us, it allows a path for the hotel to be totally out of debt in less than 10 years, and now we can start returning money to our investors."