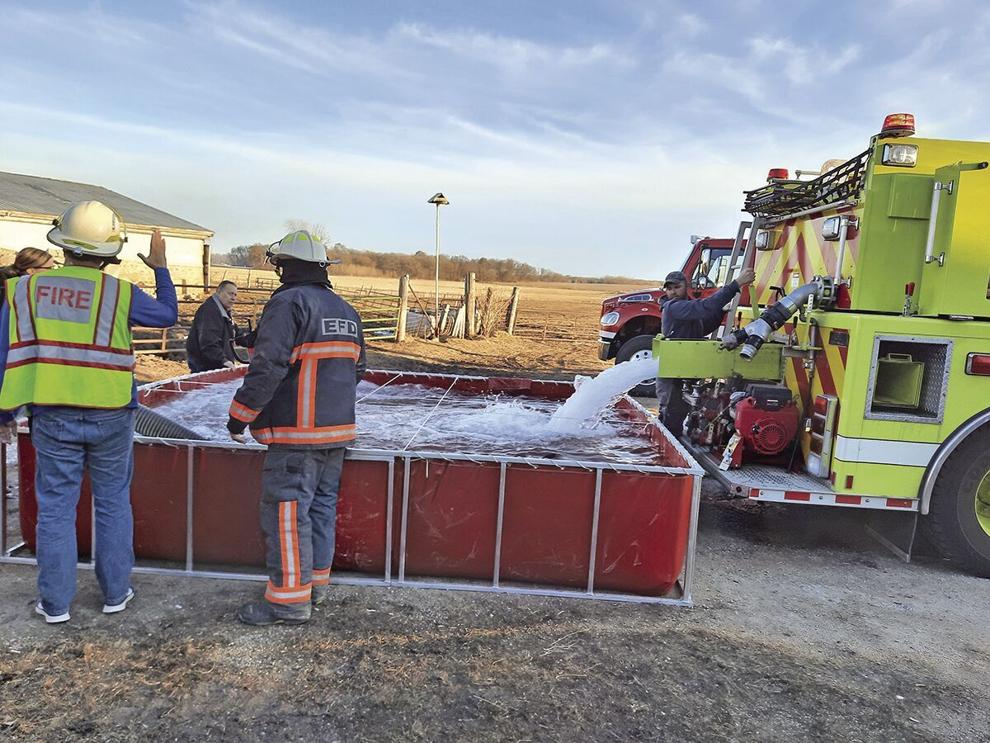 When a home in the town of Ripon went up in flames, firefighters struggled to get water and faced a slew of other challenges.
In 2019, the house was engulfed before fire crews were on the scene. Although firefighters worked through the night and into the next day, the home ended up being a total loss after the fire reduced it to rubble.
Several factors made the fire difficult to combat, such as the location of the home, the lack of water, the windy weather and more. The fire provided an example of some of the obstacles rural firefighters face every time they combat a blaze outside of city limits.
Rural fire departments are confronting a unique set of challenges as they often have to fight fires far away from any fire hydrants and they rely almost exclusively on dedicated paid-on-call volunteers.
According to Ripon Fire Chief Tim Saul, the Ripon Area Fire District (RAFD) is no exception as it too is working to overcome water supply issues outside the city, maintain a strong group of volunteers and attract a younger generation of firefighters.
RURAL FIRES CALL FOR Different PROCEDURES
When there's a fire outside of the city of Ripon, where there are no available fire hydrants, Saul says the fire district has to bring its own water supply.
To do that, it utilizes "tenders," a truck that can carry between 2,500 and 3,000 gallons of water. In order to pump that water, firefighters use a foldable tank that looks similar to a small swimming pool.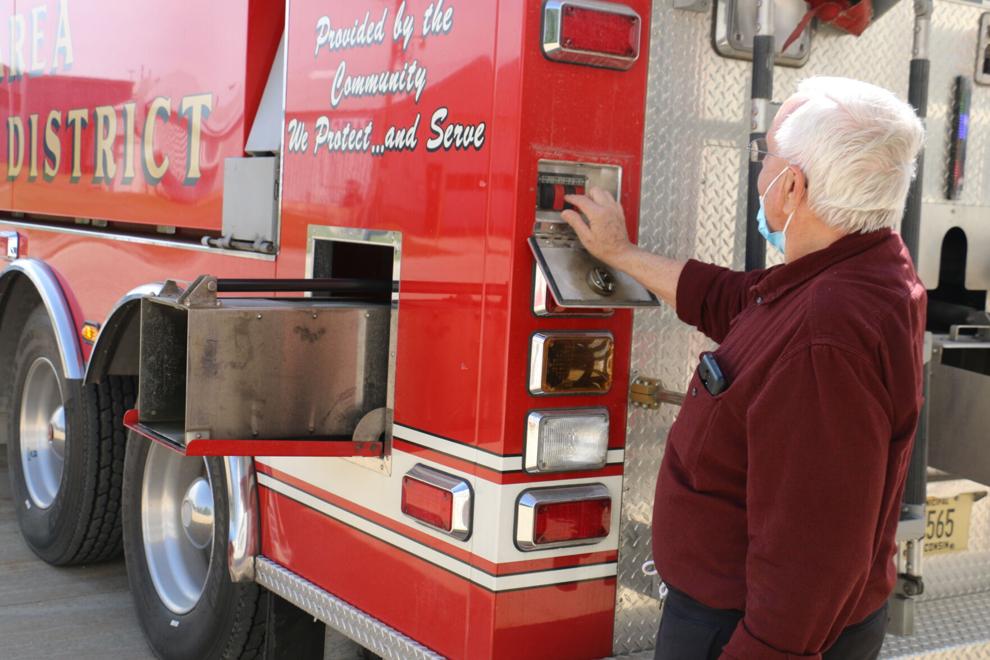 "Whenever a fire engine gets there, and it's putting water on the fire, that engine gets its water from that tank," Saul said. "Whether another engine has to pump to that engine, or that engine is sucking [the water] out itself and pumping to itself depends on how it's set up."
Unlike using a fire hydrant, which provides a "continuous water supply," Saul noted that utilizing a tender truck and a foldable tank can provide a unique set of problems.
The tank needs to be on level ground to prevent it from tipping over and to prevent water from leaking.
Saul says the tender and tank setup also is more time consuming than using a fire hydrant, which takes roughly two minutes to hook up to, because firefighters have to unload the tank from the tender truck and get it set up before they can begin putting a fire out.
"One person can't take the tank off by himself; it takes four people to take a tank off and set it up the right way," he said. "Then it takes time to get the engine set up to be able to suck out of the tank."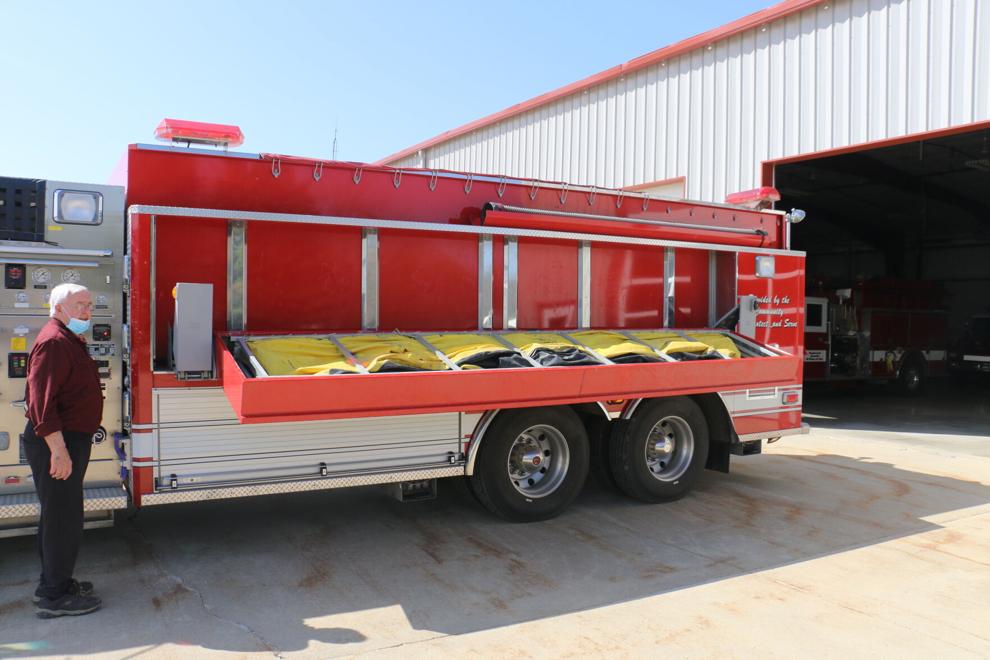 Additionally, the fire chief said fire engines can typically flow 1,000 gallons per minute and a ladder truck can flow 2,000 gallons per minute.
That means that one full tender can only supply enough water to supply a fire engine for about one and a half to two minutes, Saul noted. After one tender is emptied, firefighters have to wait for another tender to arrive and dump its water.
"Then those tenders have to go drive to a fire hydrant, fill its tank back up and drive all the way back out there, dump the tank for another minute and a half of water," Saul said. "Water supply in the township is a huge issue."
MUTUAL AID HELPS COMBAT WATER SUPPLY ISSUES
The Ripon Area Fire District utilizes a Mutual Aid Box Alarm System (MABAS), which automatically calls for multiple fire departments to respond when there's a fire, so each can supply tenders to fight the blaze.
"If somebody calls and says, 'Hey, my electrical outlet is smoking,' they're going to get our entire fire department paged out, but they're also going to get tenders from four other places coming right away," Saul said. "We have 12,000 gallons of water coming right away."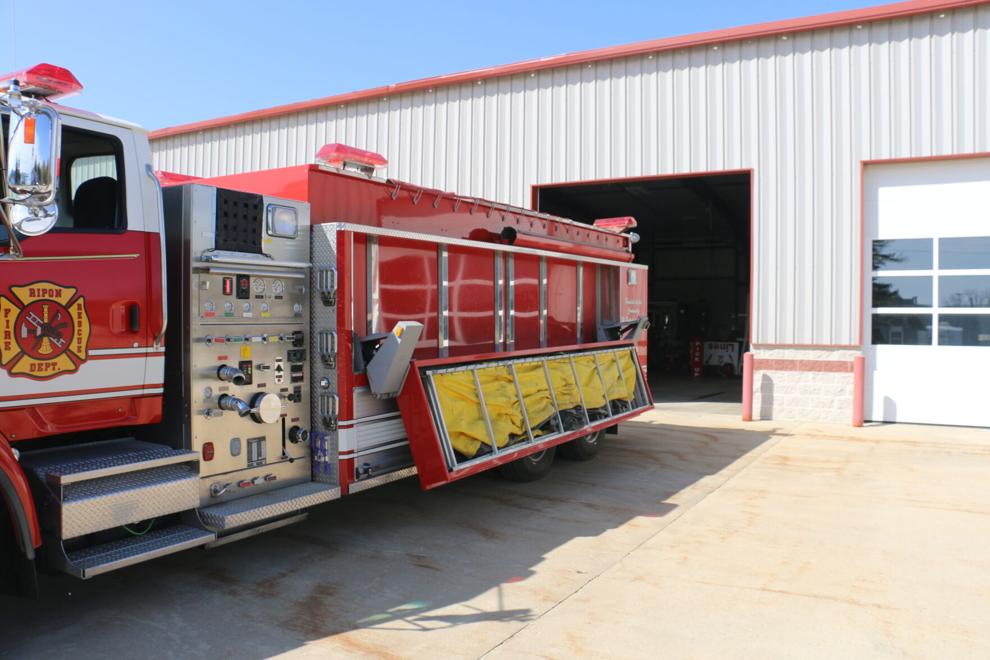 Although MABAS pages multiple departments right away, Saul noted it can sometimes take other departments up to a half hour to get to a fire due to being from surrounding areas such as Utica, Berlin, Rosendale and Brandon.
For a large fire out in the country, there can be up to 12 tenders supplying water to ensure there's a continuous supply.
"As much as we try to do that, we're still behind the eight ball, we still have the same challenges," he said. "No matter where the fire is, we have to wait for water. We only have so much water."
To combat the lag time in mutual aid, RAFD has a rapid response vehicle that carries up to 250 gallons of water as well as foam. With foam, Saul says the rapid response vehicle carries the equivalent of 1,200 gallons of water.
"That rapid response truck is manned 24 hours a day, seven days a week," he said. "It's not going to save every fire, but it makes a difference on a lot of fires."
Beyond ensuring a continuous water supply, Saul explained that mutual aid helps keep firefighters safe. For each fire, he says there are seven tasks that need to be completed with about three firefighters per task.
"When they go in, and they do that task and they're out of air, they have to come out, and they have to take a break before they go back in," Saul said. "We have to have somebody there to rotate in. It takes 21 firefighters to do a fire safely and correctly."
Additionally, firefighters need to combat weather conditions such as high heat with high humidity or bitterly cold, freezing temperatures.
When dealing with severe weather, Saul explained that rotating firefighters in and out becomes even more important because it helps keep them fresh.
"We have to keep rotating guys and that's the beauty of mutual aid," he said. "We need to keep rotating people because when they get strained and stressed that's when they're going to get hurt."
WEATHER AND ACCESS PRESENT ADDITIONAL ISSUES
Beyond water supply issues, weather and access to rural properties can also present challenges for firefighters.
Normally, Saul said the fire district doesn't send a tender truck to a fire inside the city. During the winter months, however, he says RAFD sends tender trucks to fires inside city limits in case a fire hydrant is frozen because firefighters can't afford to "wait for water."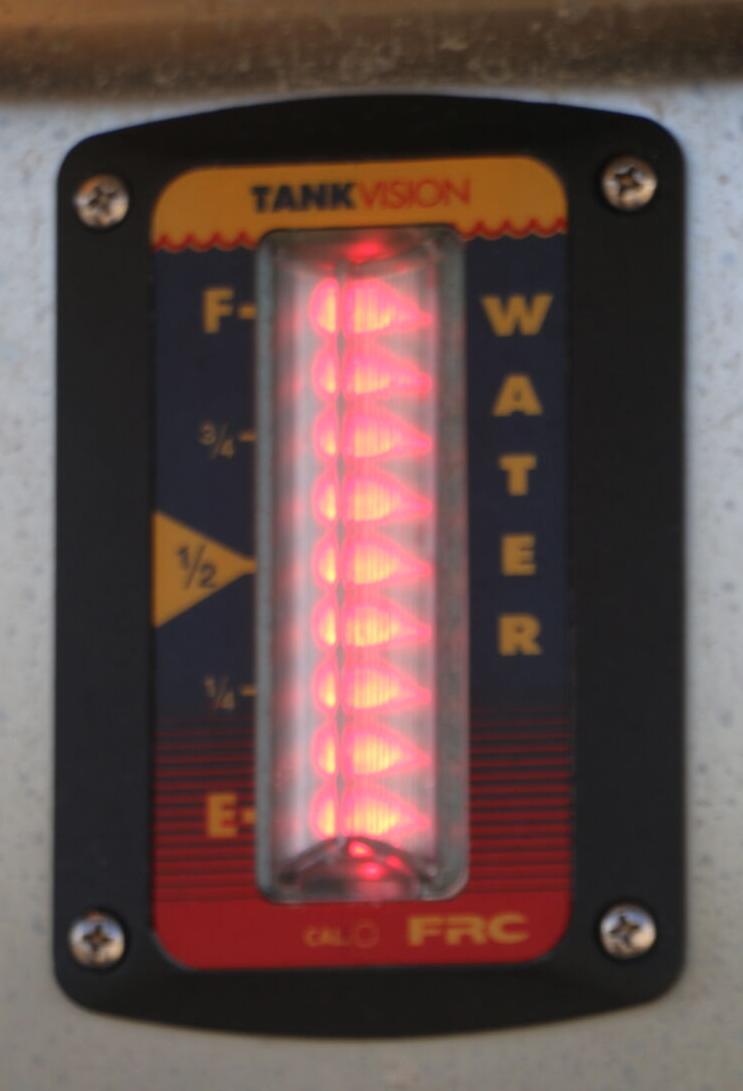 Additionally, the shoots on the tenders that disperse water can freeze in the extreme cold as well.
"There's always something," Saul said. "We're up against the elements; that's beyond our control."
Poor road conditions also can delay response times. Ahead of a major storm, Saul noted RAFD tries to keep a few firefighters in the station to reduce response times.
In terms of access, Saul said most fires out in the country are about 1,000 feet from the roadway.
Sometimes only one engine can get close to the house and it needs to send a hose back to the road. Other times, Saul says the trees surrounding the driveway are so overgrown that there's no way a fire truck could get to the house.
"That really hinders our operation because now we have to stretch out all those hose lines, hook all those up and it's a lot of back and forth," Saul said. "There are so many things that go into play with firefighting."
ATTRACTING AND RETAINING VOLUNTEERS
Nationwide, paid-on-call volunteer fire departments are struggling to find new members. Part of the reason, Saul says, is because people are busy between jobs and family obligations.
Specifically, places of employment used to allow their workers to leave if a call came in and they were needed to help fight a fire. Nowadays, businesses are more reluctant to allow people to go.
"It does hurt volunteerism throughout the nation," Saul said. "Ripon is pretty fortunate. Is it getting harder for us? It is. We don't have what we used to have 10 years ago."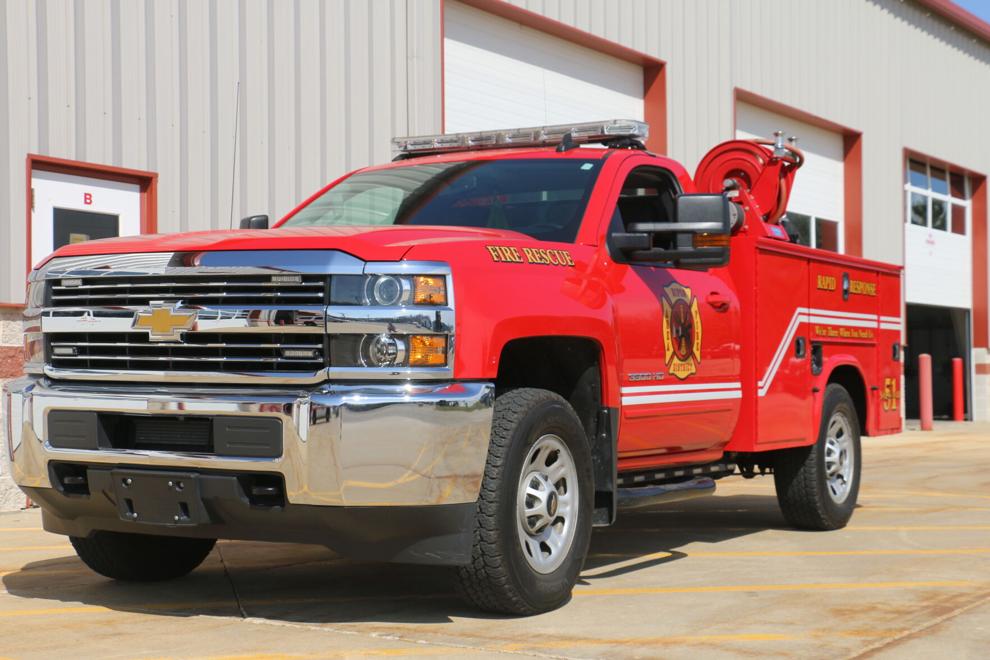 Still, he said RAFD has "a good amount of people on during the day," but it does "use mutual aid to its advantage."
"Ripon's only guarantee are the volunteers I have on-call during the day and the city of Fond du Lac [Fire Department] because they're full-time," Saul said. "Other than that, volunteer or paid-on-call departments may not have the manpower to send out somewhere."
Whenever RAFD responds to a call, he added that it always makes sure someone, either from the fire district or another department stays in Ripon in case of emergency.
"Our city is never left unprotected when we're fighting a fire," Saul said. "That's really important."
To help bring new firefighters into the profession, RAFD has a junior firefighter program, which allows high school students to learn about the fire department through training and ride alongs.
The program is open to students age 15 and up. In fact, by the time they graduate high school, Saul says they are certified firefighters in Wisconsin.
"Ninety percent of our junior firefighters have either stayed in the department or have gone on to careers in the fire service somewhere else," Saul said.
DISPATCH TRANSFER TO STREAMLINE FIRE CALLS
In addition, Saul noted the transfer of Ripon's dispatch responsibilities to Fond du Lac County will streamline the process for RAFD and cut down response times.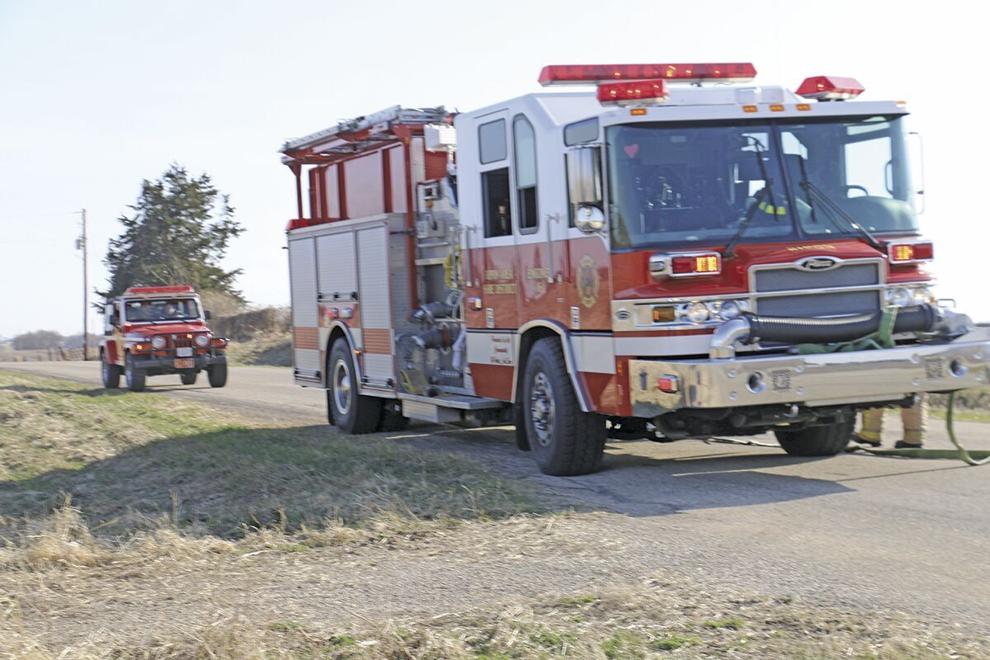 "It's going to impact us in a positive way significantly," Saul said. "Our current dispatchers do a great job, but it's the capabilities of our dispatch center."
He noted the current dispatchers "do an outstanding job," but the technological capabilities of Ripon's dispatch center can slow response times as RAFD needs to be in communication with both county and city dispatchers.
"It's going to streamline that, so it is a benefit for us — I can't speak on behalf of the police and the EMS," Saul said. "For us, I think it will make communications on our structure fires [and] MABAS alarms more consistent."