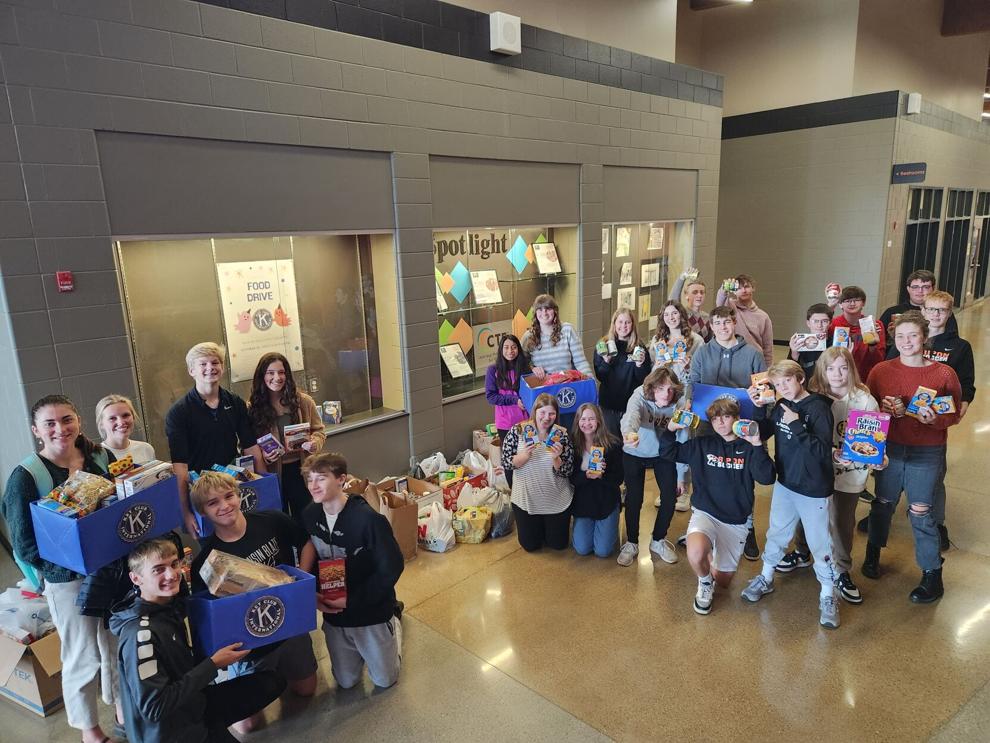 While youngsters were trick-or-treating Sunday for candy, Ripon High School Key Club members were scouring the city for donations for the Ripon Food Pantry.
More than 20 students covered Ripon with their signature blue Key Club boxes, volunteering more than 40 hours to collect food.
Ripon's Key Club was participating in a regional food collection campaign with other schools' Key Clubs from around the state and the Upper Peninsula. The collections were tallied before being brought to the pantry and then reported to the regional organizer.
Last year, Ripon's Key Club won the regional food pantry drive as it collected 836 items to donate to the Ripon Food Pantry. A number hasn't been totaled yet for this year as of Tuesday afternoon.
"I'm happy to see that kids are still willing to get out in the community and get involved in both Key Club events, as well as Kiwanis events," Ripon Key Club advisor Paul Wiegel said. "It's also kind of fun to coordinate this activity with the other Key Club groups from around the region."