Ripon is a step closer to choosing its next city administrator.
The Common Council selected Public Administration Associates, LLC., to lead the search for Lori Rich's replacement during its meeting last week Tuesday. Rich's last day is set for April 8, 2021, with a retirement date of June 1.
Public Administration Associates, LLC., which is based in Whitewater, Wis., was picked over four other prospective vendors that submitted request for proposals.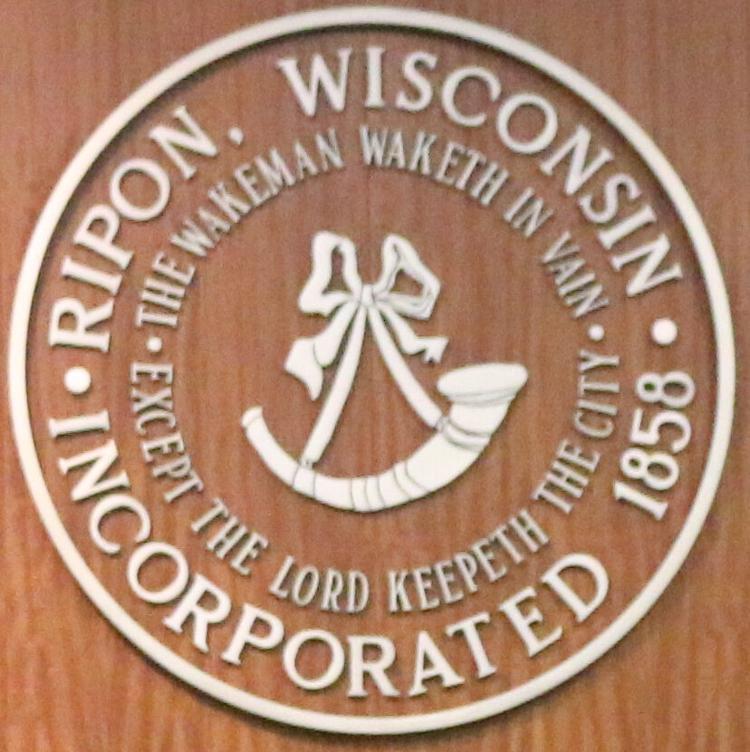 Ald. Al Schraeder, who has been a leading force in this process, noted it was a clear decision.
In addition to the cost being the cheapest of the five options at $10,500 with everything included, Schraeder was impressed with the background of the search firm.
The cost of the other four proposals ranged as high as $25,000.
"One of the things that also was attractive about Public Administration was if you looked at the list of municipalities, villages, counties that they assisted in this process, many of them [are a] very similar size to Ripon, similar geographically," he said. "I think they helped Winneconne four different times in those issues. I'll be quite honest, the $10,5[00] floored me; I thought it would be twice that. On their website they come highly regarded, and they're more local than anyone else."
Fellow Ald. Howard Hansen agreed with Schraeder in that he was blown away with the cost, thinking it would've come in at around $20,000 instead of $10,500.
He added he reached out to some of the communities around Ripon that have used Public Administration Associates and heard nothing but positive comments from them.
"I had the chance to speak with Harley Reabe [from Green Lake County] and he said they were very satisfied with them; the village of Winneconne was very satisfied with them," Hansen said. "We're Midwest people; I'd rather deal with someone from the Midwest that knows our lifestyles, our living styles."
Ald. Jolene Schatzinger also noted she received positive comments about the Whitewater search firm when talking to Reabe, the City Council president of Platteville and the village of New Glarus president.
"I was concerned this is the one that is the least expensive, and what are we missing? Were these people really happy? And the words that they said is, they are thorough, they listen to you and they give you what you want, not what they think you want," Schatzinger said. "And so that really put me at ease. In fact, two of them said that they have worked with them multiple times, so I think that right there says that they chose to go back."
Another attractive part of Public Administration Associates' proposal that Ald. David Gallops pointed out was the guarantees that it offers the city, which includes a second round if its not satisfied with the first and a guarantee that the person will be in the position for at least a year after being hired.
"Having that whether they don't work out on our end or life just doesn't work out on their end ... I think that's a huge component in our insurance basically on this decision," Ald. Paige Kane said on the firm's one-year guarantee.
While the Common Council was on the same page in choosing Public Administration Associates, Schatzinger asked if it should at least discuss its second option after being instructed to bring its top-two to the meeting for discussion.
City Attorney Lud Wurtz noted normally he would suggest that, "but it seems very clear from the analysis and due diligence that the Common Council has done, effectively there isn't a second choice in the ones that have presented ... If there isn't, then I think it's important to keep the process moving."
The Council voted unanimously 8-0 to give the authority to Rich to execute the contract with Public Administrator Associates after reviewing it with Wurtz.
Rich noted there is $15,000 left in the city's contingency fund, which prompted Schraeder to point out that the city could cover the cost this year if it all works out.
If not, it could pay half this year and the other half next year.
In other news
In other news from the meeting:
Ald. John Splitt asked to get some closure on Horner Park and the Tygert Street bridge at the next meeting. The city was waiting to hear from Condon Oil because the company uses that area, but has not heard from it the last two months. "I feel we should just move forward with our plans." Hansen said.
Ald. Benjamin Morrison asked for a discussion to allow ATVs on public roads at the next meeting, noting he's been asked by a few citizens to bring up the topic.
The council dismissed a request from a resident in August 2018 to allow ATVs and UTVs to utilize city streets.
Ripon Police Chief Bill Wallner expressed concerns at that time, stating that he was "reluctant to create this island with our community" of ATV use when no adjoining municipality allows their use.
He also pointed to bigger concerns about the regulation of such vehicles, noting that a driver who loses their license for cars due to drunk driving convictions could still drive an ATV or UTV.
Wallner noted back in 2018 that it was "premature" to consider this, but that it could be discussed at a later date if adjoining towns approved a similar measure.
"'Premature' is a very kind way of putting it," former Ald. Aaron Becker said in 2018. "I think this is the stupidest idea I've ever seen at this table," and sought to permanently end discussion of the idea.
Other council members didn't support that motion, noting they'd consider this idea at a later date.
"I think it is something for down the road. I think it is something that it could be deemed necessary and appropriate down the road for a route to come through town," Ald. Jim Werch said a couple years ago.
The topic will be put on the agenda for Monday, Sept. 28.