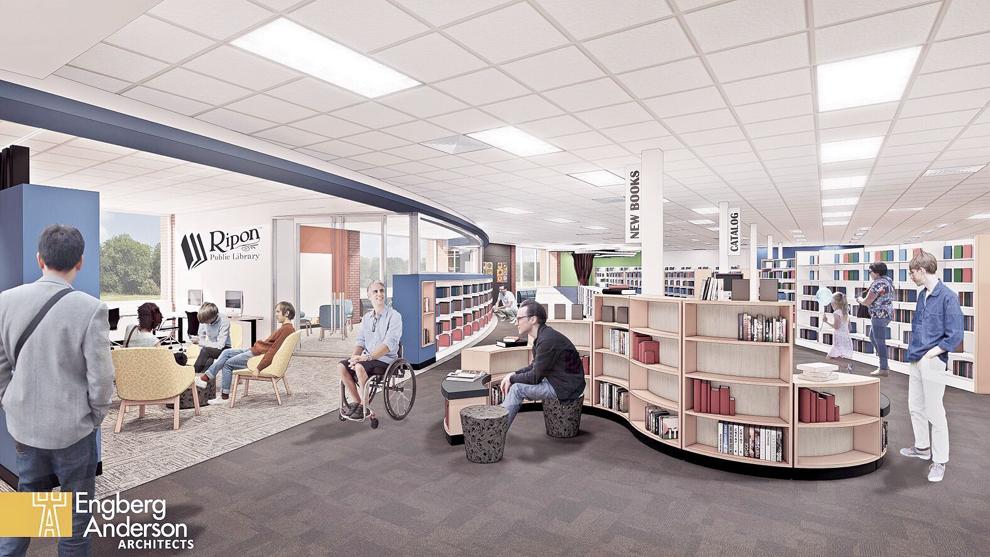 The Ripon Public Library is making strides in its goal of raising $1.8 million to renovate its facility, both inside and out, and launched the 100 Extraordinary Women campaign to raise funds for the entryway.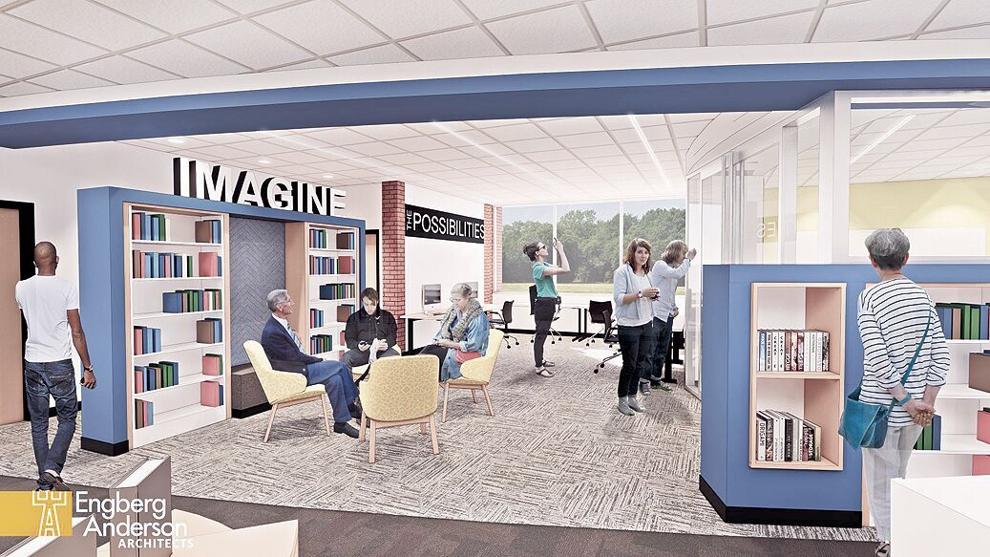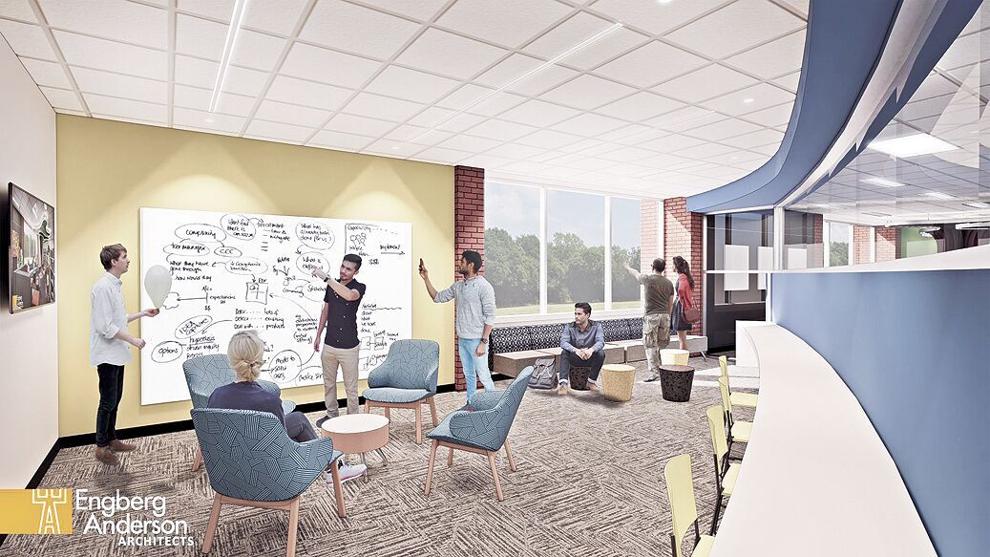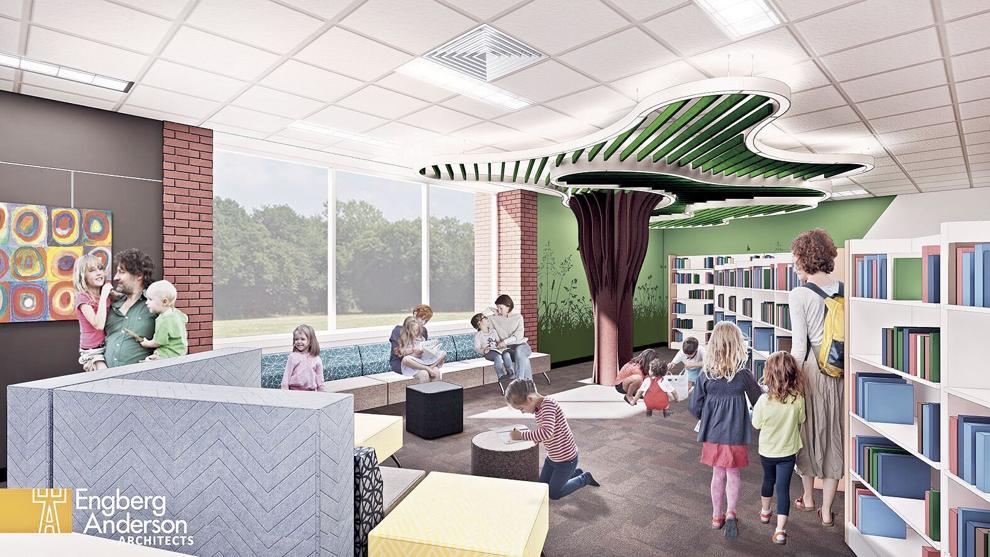 The library, located at 120 Jefferson St., will continue to serve the community for free, with the planned renovations designed to transform the campus into a dynamic destination and engaging location.
Library Board President Lauren McConnell noted the amenities at the library extend beyond books.
"It offers technology, digital access to materials, engaging programs for all ages, educational projects, arts, crafts, music and more," she said.
Plans to redesign the Ripon Public Library have been in the works since 2019 and have expanded to include the entire campus.
Ripon Public Library Director Desiree Bongers said the improvements place an emphasis on creating welcoming and inclusive spaces focused on learning.
"Just for people to sit quietly and not feel like they're intruding upon other people is a great aspect," Bongers said, adding that the renovations also will offer opportunities for local groups to better utilize the available spaces.
The library plans to break ground this fall on renovating the west wing, coinciding with its 125th anniversary.
The planned interior renovations are estimated to cost about $700,000 and include:
— An interactive play area for children;
— A teen hangout spot;
— Enlarged windows displaying a view of Silver Creek;
— The addition of three enclosed collaboration spaces;
— The reorganization of library collections;
— Americans with Disabilities Act-accessible restrooms;
— A computer and study alcove.
Bongers said the library has experienced some difficulty maintaining the prairie surrounding it due to fire department regulations on burning, which has resulted in the landscaping appearing unkempt.
The exterior renovation will replace the prairie at an estimated cost of $520,000 and replace the parking lot at an estimated cost of $480,000.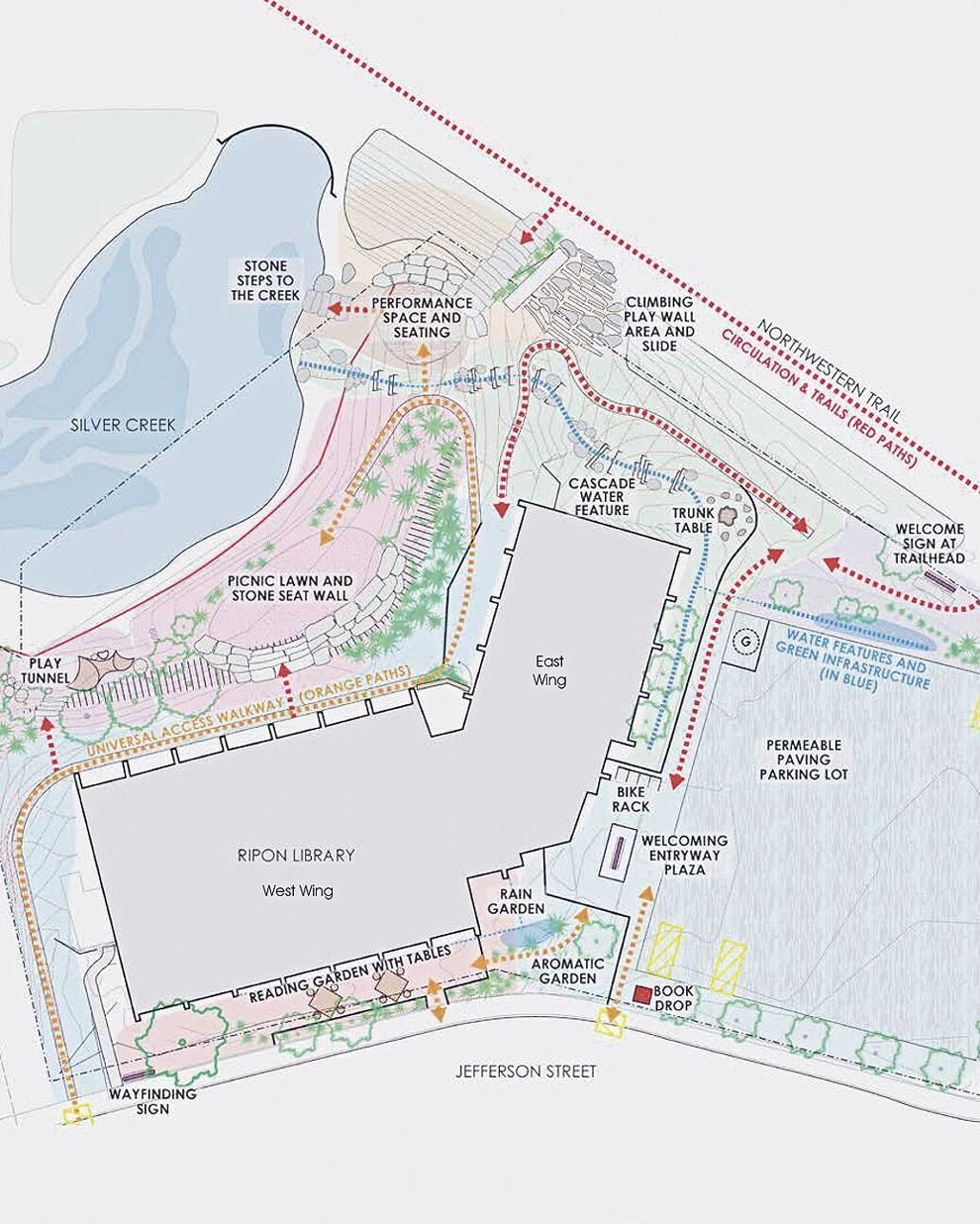 Total cost of exterior renovations comes in at about $1 million and includes:
— The addition of a performance stage and seating;
— A climbing wall, slide and play tunnel;
— Stone steps to Silver Creek;
— A picnic lawn and stone seat wall;
— A cascade water feature;
— A welcoming entryway plaza;
— A reading garden with tables and a rain garden.
The library has started a capital campaign called "Thinking Outside the Books," with the name chosen based on a testimonial from Webster's Marketplace owner Candie Baker.
"Ripon Public Library thinks outside of the 'books' to be a valued resource and community partner," Baker said. "This renovation will solidify our library as a place for future generations to enjoy and grow through its many indoor and outdoor benefits."
The library already has raised more than $500,000 for the renovations. The latest fundraising initiative is bringing the national program 100 Extraordinary Women (100EW) to Ripon. 100EW encourages women to come together to raise a minimum of $100,000.
100EW asks a minimum of 100 women to each donate or pledge $1,000 over 5 years, which comes out to $18 per month. The 100EW funds will be used for the entryway in the renovated library, estimated to cost $100,000.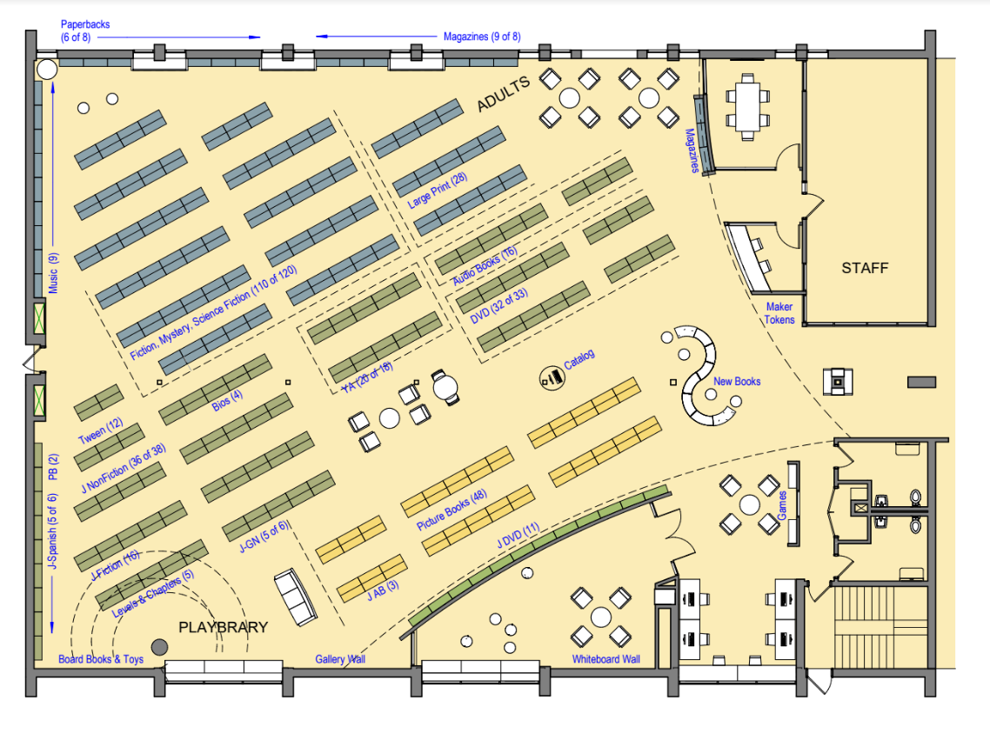 The 100EW initiative is open to everyone in Ripon. The participating women will have their name, or the name of a woman they want to honor or remember, permanently listed in the new library entryway. Men are encouraged to participate by honoring a woman who is important to them.
Women also may participate by forming groups and giving a gift together, with the overall goal of empowering women to support a cause to collectively make a larger impact. Seventy-two women already have signed up to participate in Ripon's initiative.
To participate, visit www.100extraordinarywomen.com. Pledges also may be made on the Ripon Public Library's website, www.riponlibrary.org/, in the Donate to Causes section.
To recognize the milestone achievement of 100 supporters for the initiative, the Ripon Public Library is hosting a celebration event for those who have made a gift or pledge. The event will be held March 9 in Ripon College's Great Hall. Participating women will receive an invitation with details.
Bongers said the library renovation will impact the community for years to come.
"I really feel that libraries are becoming more of a community center and offering events for all ages," she said. "So that's what we're aiming for, to be welcoming to everybody."
The Ripon Chamber of Commerce is partnering with the library to support fundraising efforts.
Chamber Executive Director Mandy Kimes said when the community comes together, it can do amazing things.
"That's what this event [100EW] is all about," she said. "If we can all contribute in our own unique ways, we can do so much good and have a huge impact."