The Friends of the Ripon Public Library will hold its semi-annual used book sale Thursday, Oct. 14 to Saturday, Oct. 16 in the basement of the library at 120 Jefferson St.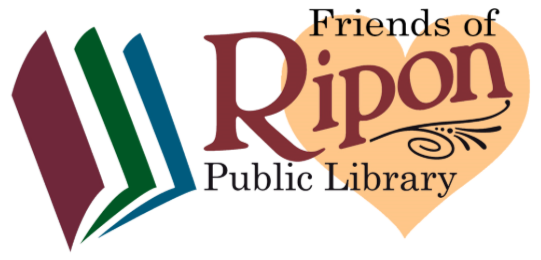 Properly worn face coverings are required and the number of shoppers allowed in the sale rooms will be limited. No children under age 8 allowed except by appointment.
Thousands of books have been donated recently and those in the last chance room are priced at $0.25 and $0.50 as well as $0.10 for children's books. The showroom contains many new displays, including antiques and collectibles, vintage adult and children's books, vintage record albums and country music.
Newly expanded sections include Civil War, World War II and Vietnam War history, social justice, western and young adult fiction, and Christian and Amish fiction. A selection of audiobooks priced at $0.50 or 3 for $1 also will be available. Collections of recipe books, art books religious books, and children's books also are available.
Cash and checks will be accepted, as well as credit cards for purchases over $10.
The mission of the Friends of the Ripon Public Library is to promote and support public resources and community programs at the library. Proceeds from the sale are used to support this mission.
In the past year, the Friends of Ripon Public Library have assisted with funding the new digital hoopla service, summer and winter reading programs for all ages, the Romper Room and more.
Tuesday, Oct. 12 and Wednesday, Oct. 13: Open by appointment
A limited number of appointments are available for any shopper who prefers to have a low-contact book sale visit. Maximum of four people scheduled per time slot. Book dealers are encouraged to shop during this time.
For more information, call the library at 920-748-6160.
Thursday, Oct. 14: Early Bird Sale from 4 to 7:30 p.m.
Get a leg up on the competition by attending the Friends of the Library used book Early Bird Sale. The opening evening is always free for Friends of the Library members to attend, and for this sale the $3 entrance fee will be waived due to the pandemic, though donations are welcomed. The Early Bird Sale will let individuals browse and purchase any of the books available.
Friday, Oct.15: Book Sale open from 10 a.m. to 5:30 p.m.
Open to anyone looking for a great deal on gently used books.
Saturday, Oct.16: Book Sale open 10 a.m. to 3 p.m.
The Friends of the Library semi-annual used book sale continues with a $3 grocery bag sale in the last chance room – the showroom is excluded from the bag sale. This is individuals' last chance to stock up until the next sale. Because of the large volume of book donations received throughout the year, many of the books which don't sell will be recycled after the sale and will not be here again.
For more information call Desiree Bongers at 748-6160 or email director@riponlibrary.org.