Ripon Main Street, Inc. and the Business Improvement District (BID) laid out its downtown revitalization plan to increase economic development over the next few decades at the 2021 BID mixer last week Tuesday.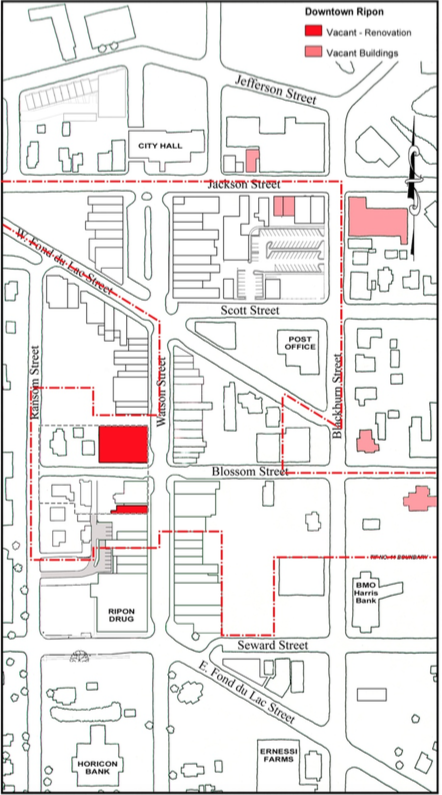 "The goal is to create a fun place where we can live, work and play," Ripon Main Street Executive Director Craig Tebon said.
The Main Street approach includes business recruitment initiatives and the creation of promotional entertainment to improve downtown.
Part of its economic development plan is to recruit new restaurants, retail destinations and service businesses to fill vacant buildings downtown.
Tebon said filling vacancies and increasing the property value of buildings downtown is the best way to improve business near Watson Street.
"That's the only way that we can prove that what we're doing is worthwhile," he said. "That is the incentive for the city to support us."
With the vacancy rate downtown around 1%, there isn't enough real estate to recruit new entrepreneurs to the area, according to Tebon.
Tebon said downtown wants to have a moderate number of vacant buildings to attract new businesses to the area.
"That's a good problem to have, it just makes the long-term mining of entrepreneurs difficult," he said.
However, Tebon commended downtown's ability to bring in nine new businesses last year, saying it shows that there is a healthy economy in Ripon.
"In the midst of a pandemic, to bring in nine new businesses, that's unbelievable," he said.
Likewise, BID board president T.J. Rogers, said the city's ability to grow business during the pandemic illustrates its strength.
"There's so much momentum here," he said. "If we don't get complacent as a group these opportunities are going to continue to evolve."
Rogers said having new businesses open in historic downtown buildings is one of the things that makes Ripon special.
In addition, helping established businesses expand also is important for the economic development of downtown, Tebon noted.
"It's not just recruitment; we have to make sure that we're making things better for businesses to expand," he said.
The revitalization initiative includes a façade grant program for BID members to renovate the business's storefronts to match the historic downtown buildings.
Another big part of revitalizing downtown is creating entertainment that will bring in people from the surrounding towns, Tebon said.
Creating fun things for people to do downtown, like the Ripon Summer Concert Series and WineWalk, is what generates a lot of the revenue for the businesses, he added.
Similarly, Rogers said hosting entertainment is a great way to promote downtown and get people to check out the businesses when coming to visit.
Tebon added that entertainment is what brings people from outside of the community to downtown.
Around 60% of the people who participated in the WineWalks were non-regulars visiting from areas like Oshkosh and Fond du Lac, according to Tebon.
Tebon said recruiting businesses, creating promotional entertainment and revitalizing downtown is a decades-long process.
"It's important to point out that this is a long-term, incremental process, so it will take a long time," he said.