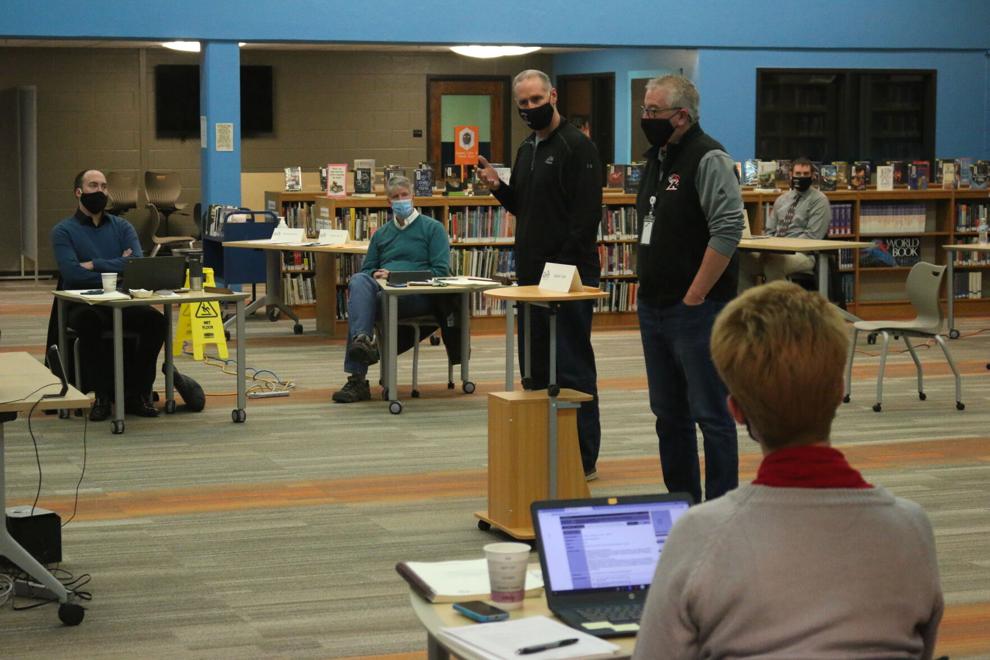 The Ripon Area School District (RASD) will return to a full-time, in-person learning model for students in grades 6 to 12 beginning Monday, March 1.
That was the decision made by the Ripon School Board Monday night following nearly 80 minutes of discussion and a 6-3 vote. School Board members Andy Lyke, Tom Stellmacher, John Sperger, Josh Rieder, Betsy Heffernan and School Board President Gary Rodman voted in favor of the change, while Nicole Dash, Nate Zimdars and David Scott voted against it.
Currently, Ripon Middle School and Ripon High School students are on an alternating schedule where half of the students go to school Monday and Thursday and the other half attend school Tuesday and Friday. Students are learning virtually on days they're not in school.
The idea to have students return for full-time instruction for the first time since the coronavirus forced schools to go to virtual learning last March has been floated throughout the school year, but most recently was presented to parents at the end of January pending the School Board's approval.
RASD Superintendent Mary Whitrock noted the district came to the School Board in October saying its cases have been low and it felt it could do the necessary contract tracing and bring students back safely. Its concern, however, was adding sports to the mix as well as the breaks that were going to be coming up such as Thanksgiving and Christmas, as well as the usual flu season.
Now that those have passed and the district's COVID-19 data found no transmission within the classroom, Whitrock and Ripon's administration team thought the timing was right to return to full face-to-face instruction for the middle and high school students for the rest of the year.
Prior to the meeting, Whitrock said if the School Board approves the plan, students would be encouraged to return if they are able, but a virtual-only model will be available to those who need it.
While the RASD administration team thought it was the right time to bring grades 6 to 12 back on a full-time basis, there were a few School Board members who questioned the timing.
Among them was Scott, who wondered if the district was rushing to bring students back especially with its last big vacation, spring break, coming up and the emergence of new COVID-19 variants.
"Originally, we were talking about bringing the students back face-to-face April 1," Scott said. "Personally to me, that seems a lot more in line with the numbers [and] what CDC has said."
Dash, meanwhile, questioned why the school district wouldn't wait until April 1 because it would have more time for staff to have the ability to get the vaccine if they choose to. Right now, some staff already have got it, but the majority of teachers would be eligible for vaccinations beginning March 1.
Whitrock noted Dash brought up a good question. Currently, she said staff do move in and out of proximity with students, but teachers have the ability to maintain 6 feet of distance from students and that teachers are better positioned to maintain social distance than students.
Although teachers can start getting the vaccine March 1, Whitrock said that doesn't mean enough doses will be available right away to ensure staff can all get it and also have their second shot before April 1.
Heffernan asked Ripon High School Principal Randy Hatlen and Middle School Principal Rick Bunge what they're hearing from teachers and staff about how they feel in terms of their own health and safety coming to work and their thoughts about bringing all of the students back full time.
"I think there's always going to be some concern," Hatlen said. "I think as a district … we've handled this situation as eloquently as any district in the state. I think now that we're trying to push a little bit and go back, there is going to be some concern. But Dr. Whitrock has gone out of her way to get those teachers the vaccinations that they felt that they needed … because of a health concern."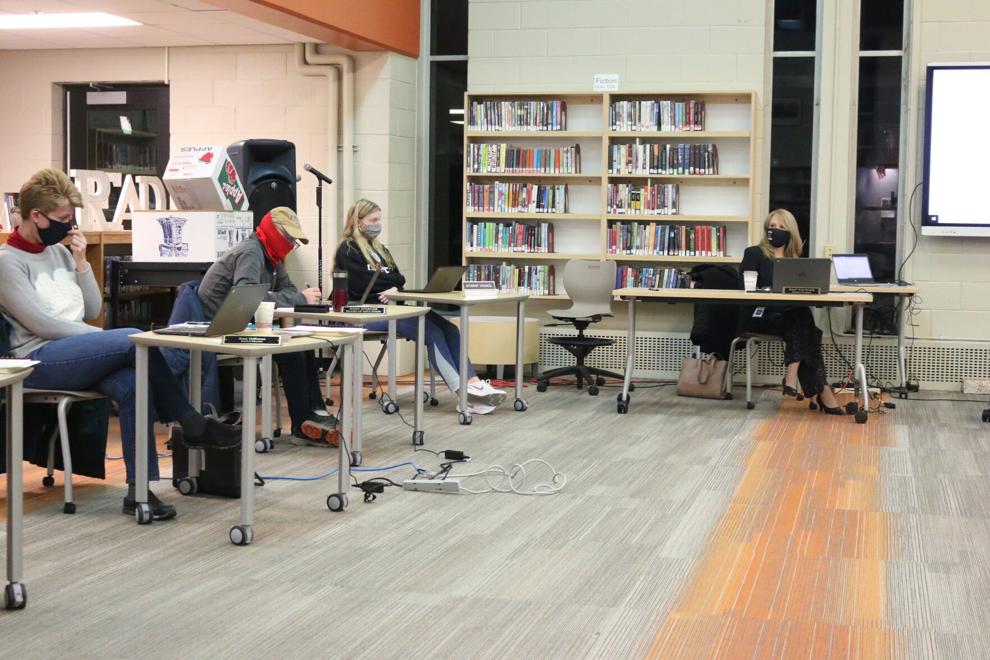 At some point in time, he added, the district has to move back to some type of normalcy and whether it's March 1, April 1 or May 1, it has to get there and, in his opinion, it's probably the right time.
When asked by Rieder if teachers want students to return full-time, Bunge noted everybody has their own personal opinion, acknowledging many at the middle school are tired of virtual learning.
"It's hard for me to say it's everybody because there's some people that maybe are OK with this … but again in the next sense, it's not going that great; they want them all back," the Middle School principal said. "So it's just hard to come up with exactly a percentage or who all wants it and who doesn't."
According to Hatlen, many teachers at the high school like the rhythm they're in. However, he believes there are students who really need to be back on a full-time basis, which district medical advisor Dr. Jeanne Lyke alluded to a few minutes earlier when talking about the toll virtual learning has placed on students.
Jeanne Lyke noted she works with a lot of students who are at risk and are atypical learners who face learning challenges, with many struggling significantly with the hybrid model.
"A lot of the middle schoolers and high schoolers are home by themselves, so they are schooling from home with little adult supervision," she said. "And when they're dedicated to do their work, they make progress. And when they're struggling, they often log off or take extra breaks when they're virtual."
She added RASD has made some "tremendous accommodations" for at-risk students, with a number of middle and high schoolers attending school four days a week because they've been identified as being at risk, while others receive extra support from teachers or other support staff to help them exceed. Despite that, she noted she's seeing the hybrid model take a mental toll, especially for middle schoolers.
"During a critical point in their development, they're separating from their family and developing a fear identity and many of them are struggling with that transition and look forward to the day when they can be back at school with their teachers, their friends and a little bit independent from their family," Jeanne Lyke said. "So, I think, the district is moving in the right direction as far as looking at our data, looking at our experience, taking what we learned and re-assessing this.
"I think the new variants have potential to be quite significant, but you don't really know what that means, and whatever path we take, we're going to need to continue to watch our numbers, watch what's happening in our county, what's happening in our district and be ready to pivot again."
Ripon Medical Center CEO DeAnn Thurmer also supported RASD's plan to return to full-time instruction March 1. Whitrock noted she has been in weekly communication with the Fond du Lac County Health Department, which was on board with the district's plan for grades 6 to 12 as well.
Hatlen and Bunge were asked questions about how the middle schools and high school would be able to social distance with the full student body on campus every day. They admitted that it would be tough to maintain the 6 foot distance that is recommended, and it probably would be closer to 4 to 5 feet.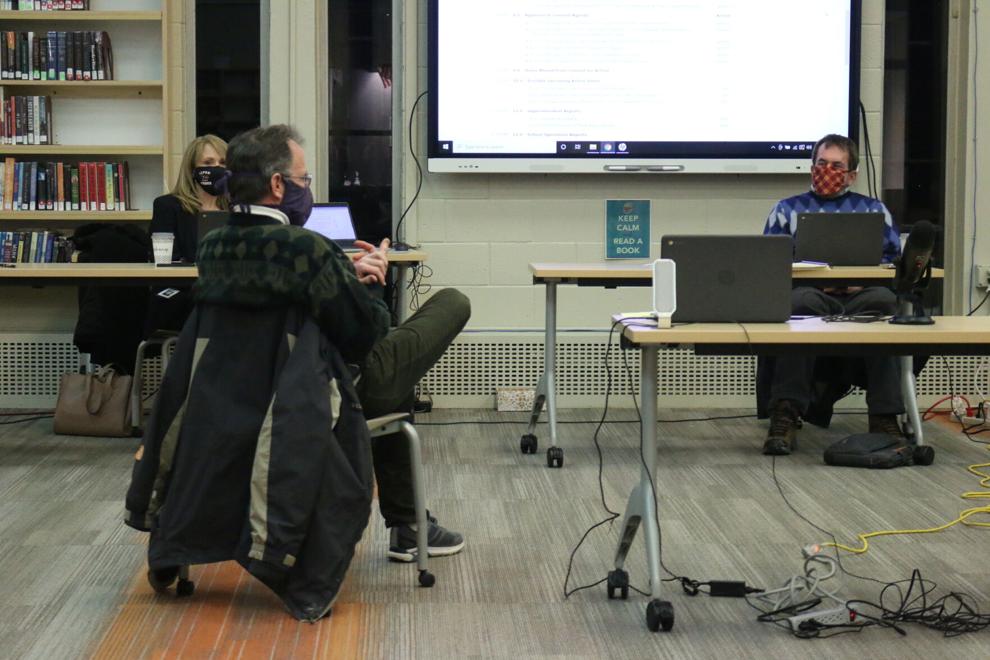 They also addressed concerns from Scott and Zimdars about students allegedly not wearing masks in the classrooms, or not properly, and teachers telling other students there's nothing they can do about it. According to the principals, they are not going to pretend that every student in every class is wearing their mask properly, but as administrators they will deal with the kids that they know about.
"I know that I've had conversations, and [assistant principal Bill Kinziger] has had conversations [with students] and we will continue," Hatlen said. "It will be a day one struggle to whatever day this is over struggle; it's just going to be something that we're going to continue to educate."
Bunge added that he recently visited all classrooms to discuss the importance of proper mask wearing.
"I would say probably the biggest issue is that some of the kids will have their mask down below their nose, otherwise most of the kids are wearing their masks properly," he said. "Those kids we bring in, I talk to them and call their parents and I say the same thing that Dr. Whitrock just mentioned that if you're not going to wear the mask properly then we only have one other option and that is for you to not attend school [in-person]."
The School Board members received mixed feedback from the community about whether to return to full-time, in-person instruction March 1.
Zimdars reported that "every single individual told me that they did not feel confident with us moving forward to full in-person on March 1." While he does believe based on information provided Monday that the school could do so safely, he said it's his responsibility to listen to those who placed trust in him so he could not support the motion.
Meanwhile, Rieder said his experience from having a spouse that works in the building and two boys in school, is that they're "overwhelmingly supportive" of returning to five-days-a-week, in-person instruction. He added that "there's always going to be people that are not happy with this," but "you can't make everybody happy. You've got to do what's best for the majority."