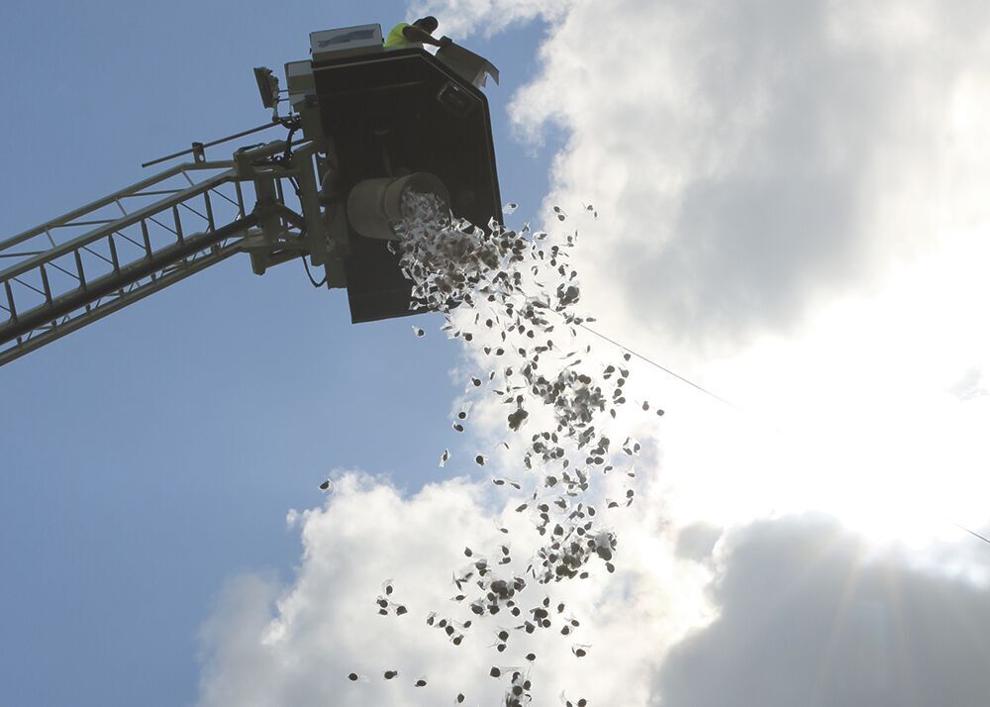 There will be no cookies raining from the sky in Barlow Park this summer.
That's because Cookie Daze, one of Ripon's signature events, has been permanently canceled — one year after the COVID-19 pandemic took it off the event calendar.
Cookie Daze was created in 1995 after Ripon was named "Cookietown USA" by former Wisconsin Gov. Tommy Thompson as a tribute to the community members who created the world's largest chocolate chip cookie July 11, 1992.
The event drew people from all over Wisconsin to Ripon as it featured free children's activities, rocket launches, clowns, cookie decorating and crafting opportunities.
One of the highlights of the event was the "cookie drops," in which thousands of cookies were hoisted above the crowd and dropped from a fire truck by Cookie Monster for youngsters to collect as many as possible with hopes of winning prizes.
For the foreseeable future, however, Cookie Daze is a thing of the past.
After careful consideration, the Ripon Area Chamber of Commerce has determined that now was the time to discontinue the event, according to Executive Director Jason Mansmith.
"As organizers of Ripon's Cookie Daze event, we consistently review and discuss the events the Ripon Chamber of Commerce sponsors and hosts," he said. "Our staff and board of directors have made the difficult decision to discontinue the Cookie Daze event, which occurs the first Saturday in August.
"The decision comes after being unable to host the event in 2020 due to the pandemic, along with analyzing the last few events in terms of attendance, sponsorship and operations."
He says the chamber has been looking at the possibility of canceling Cookie Daze for several years due to the closure of the cookie factory.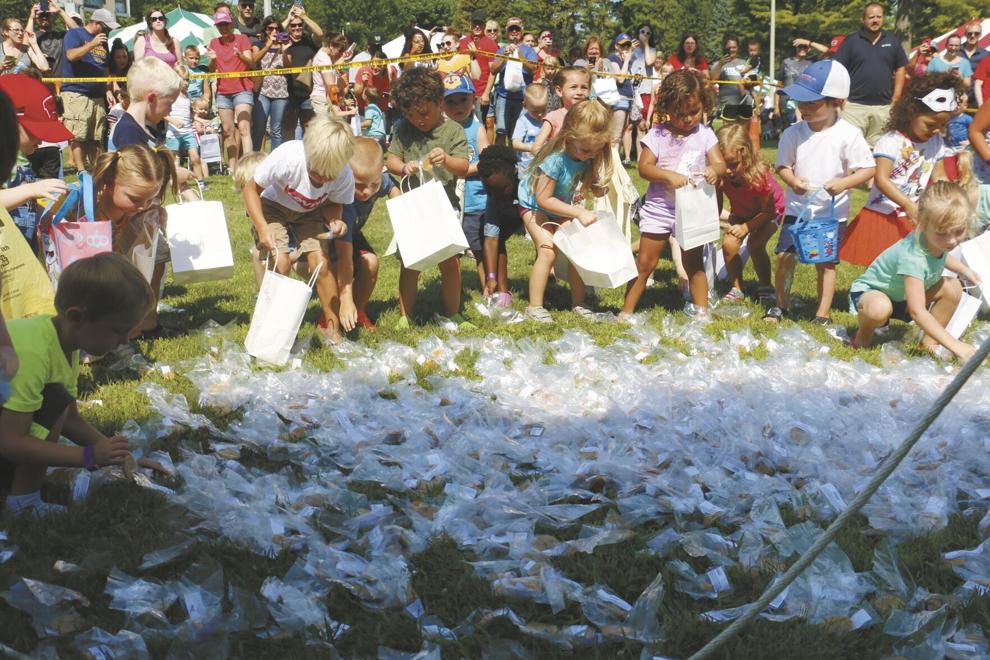 "Since the closing of the cookie factory in Ripon several years ago, the event has struggled to maintain the identity of 'Cookietown USA,'" Mansmith said.
While the legacy of the Cookie Town USA continues, he added that the additional resources needed to host this event have not.
"We used to have some resources that were available to us when the cookie factory was here," Mansmith said. "Since the cookie factory has left, those resources, obviously, haven't been available."
He praised the Cookie Daze volunteer board for their hard work over the years, noting some have been helping with the event for decades.
"The fact that an event lasts 24 years is unbelievable; we're super blessed in this community to have festivals that are all over 20 years old," Mansmith said. "Sometimes these things happen, and it gives us a chance to just kind of step back a little bit, look at some of our other events and how we can improve on those."
Although the iconic event is no more, Mansmith says some of the resources available for Cookie Daze will be given to the event coordinators of Riponfest.
He added that the Ripon Area Chamber of Commerce has met with officials from the Riponfest committee and have offered all resources from Cookie Daze for that event.
"We are, of course, disappointed that we will be unable to continue with the event after 24 years; we are always evaluating our events and a number of reasons have led to the decision to end the event," he said. "We are encouraged to hear that Riponfest 2.0 will be using some of the resources we have from Cookie Daze at their event in July."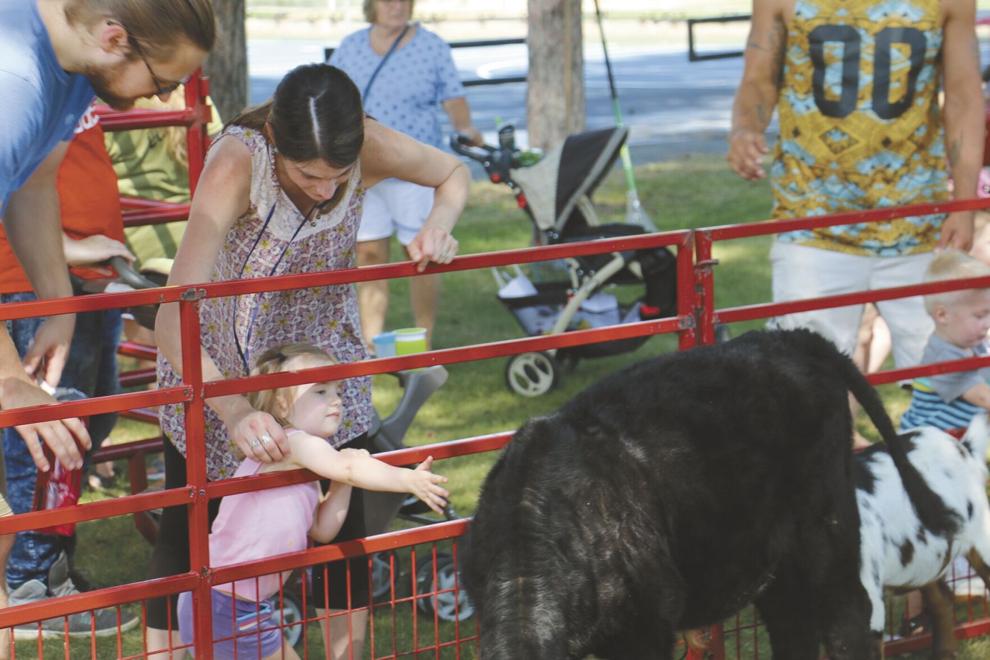 Mansmith hopes that incorporating elements of Cookie Daze into Riponfest will allow that event to continue growing.
"That's a good way to kind of segue into it," Mansmith said. "This particular event may be going away, but we may see some of those things that we had in Cookie Daze showing up in that Riponfest event."
Even so, Cookie Daze will no longer bring multiple generations of cookie lovers to Ripon.
Mansmith said some of the folks coming to the event year in and year out were children who grew up with the event in the '90s and wanted to share that experience with their own kids.
Because the event often coincided with the Green Lake County Fair, he added that families would often go to Cookie Daze earlier in the day and then the fair later at night.
"Sometimes this was kind of a reunion weekend for those families," Mansmith said. "We did see a lot of influx of people from other communities coming in."
Although some may be sad to see Cookie Daze go, Mansmith says the community has been extremely lucky that the event lasted as long as it has.
He added that sometimes there's an end point on the horizon, where local organizations re-evaluate their event offerings.
"We're always monitoring, reviewing and recapping all these things, so it gives us an opportunity to refocus," Mansmith said.
The thing Mansmith will miss most about Cookie Daze are the memories built by families enjoying the event.
"We see a lot of great families coming year after year after year," he said. "Those smiles and those memories that are made with those kids are always going to be planted into my memory as some of the best parts of the event."
He added that the chamber will continue looking forward to new events and opportunities for families to build new memories in the future.
While the event will be missing from Ripon's summer lineup for the foreseeable future, Mansmith didn't completely rule out Cookie Daze making a comeback.
"As a board, we take a look and if that's something that we feel we want to do again, I guess nothing is off the table," he said.
However, Mansmith added that "it's really difficult to put on a festival that's themed around an organization that isn't here anymore because all the great things that they were able to do to help us with the event just don't exist anymore."