In 2017, when Dr. Jean Johnson, president of the League of Women Voters of the Ripon Area, encountered some health challenges, her first vice president, Cindy Diemer, a long-time member, was willing to step into the organization's leadership role.
Now, four and a half years later, the leadership torch is being passed again as Ellen Sorensen is taking over for Diemer as she recuperates from surgery.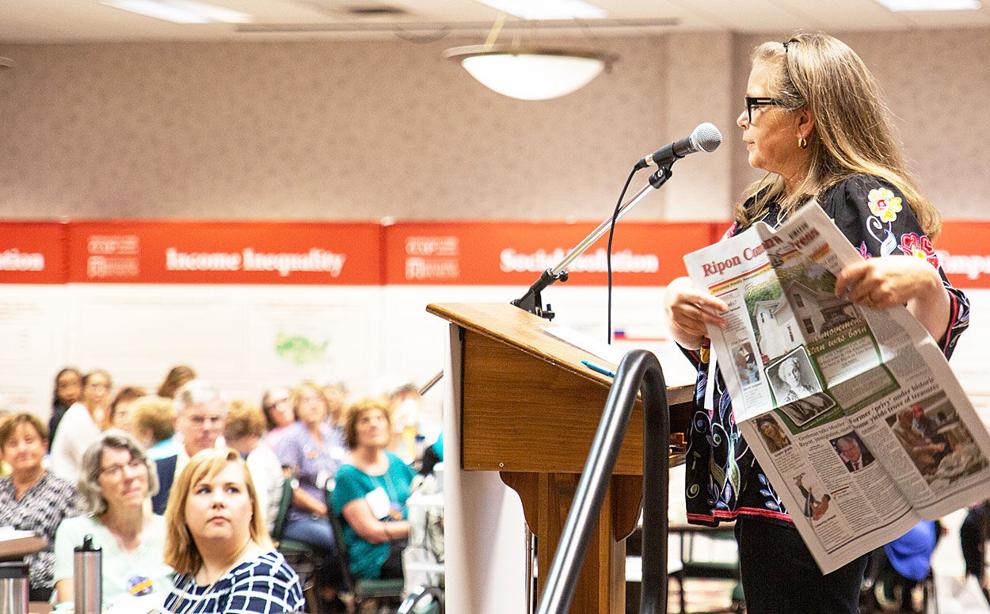 "For me, my priority has to be my own well-being," Diemer said. "But we are fortunate to have someone like Ellen, who has previously served as our first vice president and on our board. Ellen stepped away for a bit, but when I told the board I needed to resign, the board asked Ellen to come back and she agreed to do so."
Sorensen, a Ripon resident, has been involved in the league both locally and at the state levels since 1990.
"She really understands and appreciates the positive impact that an organization like ours can play in the community," Diemer said.
In looking back on her tenure of the local nonprofit, nonpartisan organization, Diemer said that having passionate and active members made her job easier.
"We are fortunate to have such a dedicated and committed membership. This made my job as the president a lot easier."
Diemer has been an active member of the local league for more than 40 years.
For her part, Sorensen noted she is eager to help the organization, whose membership includes women and men, move ahead.
"We have always been at the forefront of the effort to educate voters about upcoming elections and our candidate forums are always a major source for both candidates wishing to detail their candidacy and for voters seeking information that they might not obtain otherwise," she said.
In recent years, Sorensen has been the face of the local league, serving as the moderator for many of the candidate forums, both those in-person and those held via Zoom.
A resident of Ripon, Sorensen is a graduate of the Ripon Public School system. In addition to her work with the local LWV, Sorensen served on the LWV-Wisconsin (LWVWI) committee organizing the 100th-anniversary celebration of Wisconsin being the first state in the country to ratify the 19th Amendment, which gave women the right to vote.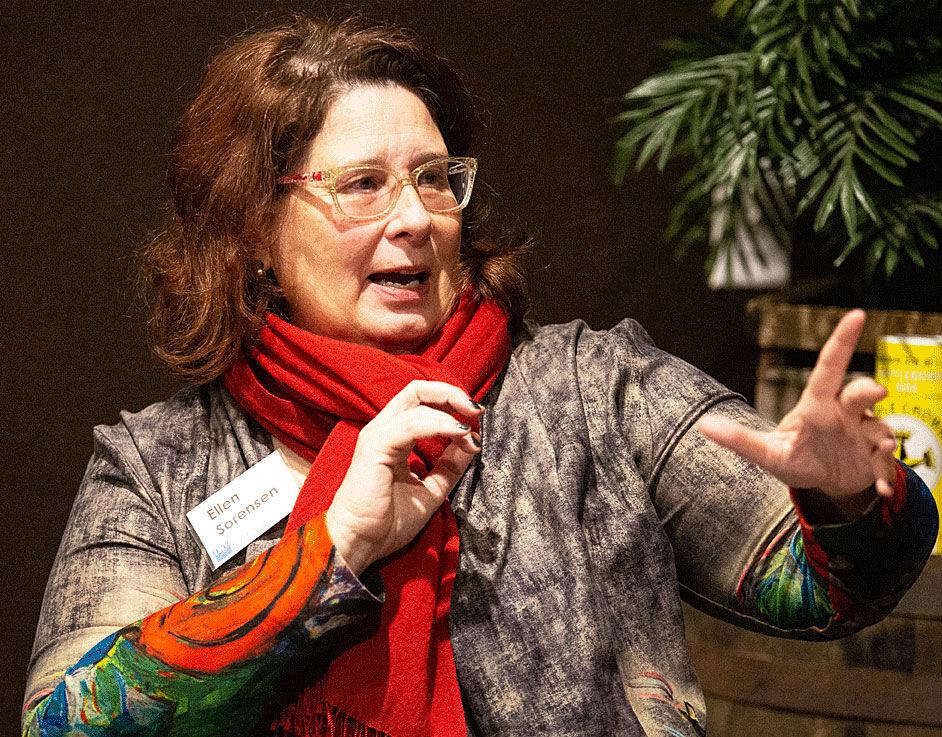 In the past, she has held multiple positions on the LWVWI board of directors including 1st vice president. She is retired from her position as coordinator of Drug Free Communities of Fond du Lac County. Prior to that, she spent 10 years as an administrator in county government. She is a 2000 graduate of Ripon College with majors in politics & government and history.
Long devoted to voter service and education Sorensen hopes to focus on voter education for the public. She also hopes to continue, with the assistance of the board of directors, to maintain advocacy on league positions while providing updated information to league members through speakers and programming.
The league's mission centers on advocating for informed and active participation in government. The LWVWI and its 20 member organizations across the state aim to serve as a vibrant, visible, respected advocate for sustaining a democratic society.
Immediately up front on Sorensen's agenda is the annual Lively Issues discussion, slated for Thursday, Feb. 11 at 6:30 p.m.
The primary topic will be diversity, equity and inclusion, which is part of a statewide LWVWI initiative that is underway. Deb Cronmiller, the LWVWI executive director, will participate and serve as the prime resource person.
For more information on how to participate in the discussion, visit the League of Women Voters of the Ripon Area Facebook page.