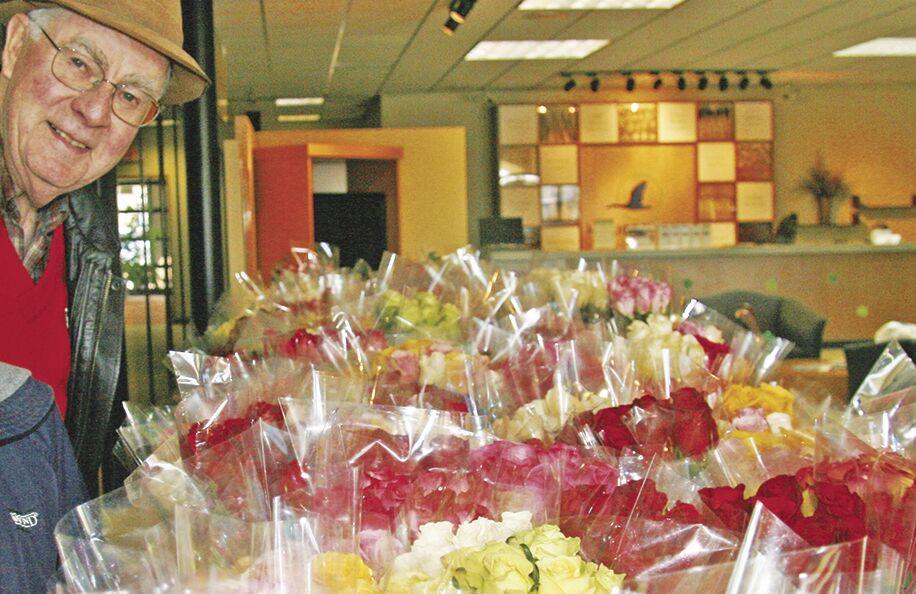 For Ripon resident Leroy "Roy" Yeomans, it's hard to remember a time before joining the Ripon Rotary Club.
That's because, at 96 years old, Roy has spent the vast majority of his adult life as a member, and even served as club president from 1970 to 1971.
This month, Roy is celebrating 70 years of membership, which has enabled him to meet "wonderful people" who have become "great friends" over the years.
"I've met a lot of people over 70 years," he said. "One of my most cherished memories is just having the opportunity to meet so many people."
Beyond making friends, Roy also has been active in many of Ripon Rotary's community service initiatives.
Looking back, Roy takes pride in a number of projects the club has completed, such as laying bricks in Rotary Square, including women in Rotary membership, the Rotary Youth Exchange and Rotary International's work to eradicate polio.
"Roy has always been, even after he retired [from working as a chiropractor], a worker bee," said Lee Prellwitz, Ripon Rotary's unofficial historian. "In fact, he signed up this year to be one of the club volunteers to ring bells for the Salvation Army.
"... I don't think there's anybody who knows him who doesn't like him because he's a very positive individual."
To honor Roy's dedication to Ripon Rotary, the club will host a comedic "roast" Wednesday, Jan. 19 where his friends will make fun of him in jest and present an award for spending 70 years with the club.
While Roy has dedicated seven decades to community service, he wasn't originally from Ripon.
Roy was born in Chicago in 1925, and was the youngest of five children. After graduating from Ashland High School in 1943, he spent three years in the U.S. Army, serving in the European theater during World War II.
Roy wasn't involved in combat, but did have a role in transportation.
"That would include cargo and, to a lesser extent, troop movements from Le Havre, France to where the fighting was," he said of working in rail transportation during the war.
After the war, he spent a year studying at Ripon College, before switching to the National College of Chiropractic, where he completed a four-year program in three years. Roy also spent a year at the College of Swedish Massage and Hydrotherapy.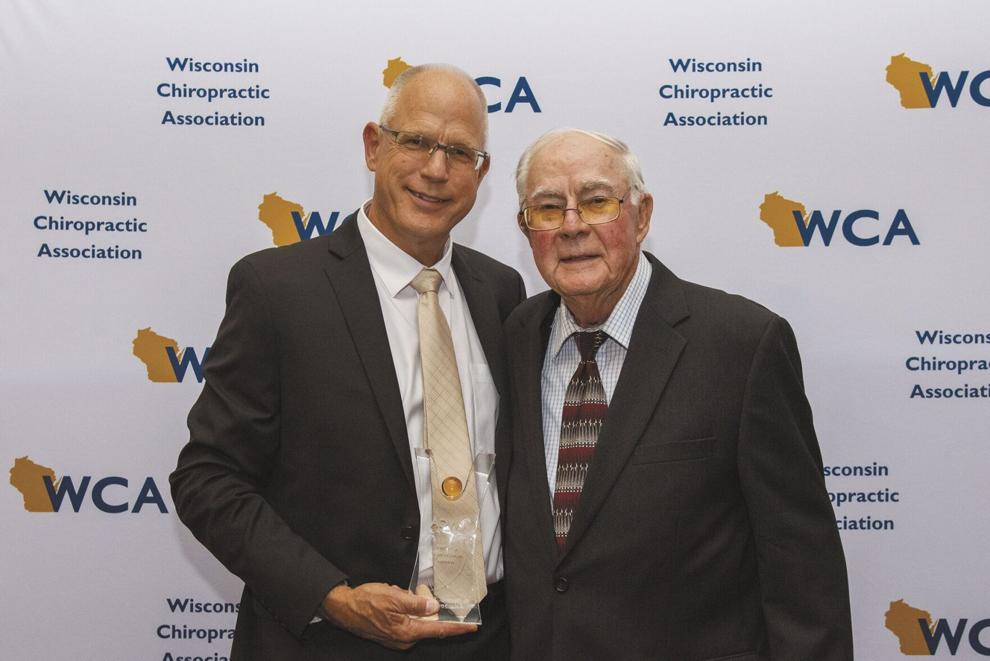 "I knew I wanted to go into some profession, and my dad encouraged me to follow in his footsteps," Roy recalled. "... After my year at Ripon College, I spent the summer working in my dad's office and saw firsthand what he was doing and the results he was getting with his patients. I liked what I saw, so I decided to go into chiropractic."
He came to Ripon in 1951 and joined his father, who was a practicing chiropractor in Ripon. Roy was in business for 41 years, starting in 1951 and retiring in 1992.
Prior to coming to Ripon, Roy married his wife, Ruth, in 1949. They had two sons, Steve and Marc. Steve also became a chiropractor and joined Roy in the business in 1979.
Steve still is practicing, in what is now Yeomans-Edinger Chiropractic Center on Eureka Street.
Roy and Ruth joined what is now Our Saviour's United Church of Christ when they moved to Ripon, and Roy has been a member since.
Soon after moving to Ripon, his neighbor, George Johnson, asked Roy to join Ripon Rotary.
"George was the one that influenced me to join Rotary," Roy said. "He was one of the first people I met in Ripon because he was right next door."
Roy joined in January 1952 — just shy of his 27th birthday. He said he was one of the youngest members when he joined.
At that time, Ripon Rotary had about 40 members, who were all men. It wasn't until 1987 that the U.S. Supreme Court ruled 7-0 that Rotary clubs must allow women to join.
Roy noted that was "probably one of the biggest changes" the Rotary club saw during his tenure.
Prior to the ruling, Roy noted women and men often had separate organizations or clubs.
While some were skeptical at the time, Roy believes the inclusion of women in Rotary helped elevate the club.
"As it turned out, it was wonderful," he said. "It made us more understanding of them, and it made them more understanding of us. We've had women assume positions such as president of the club. I think it was a very good thing."
One of the projects Roy is proud to have been a part of is Rotary International's efforts to eradicate polio, of which the Ripon Rotary Club was a strong supporter, particularly financially.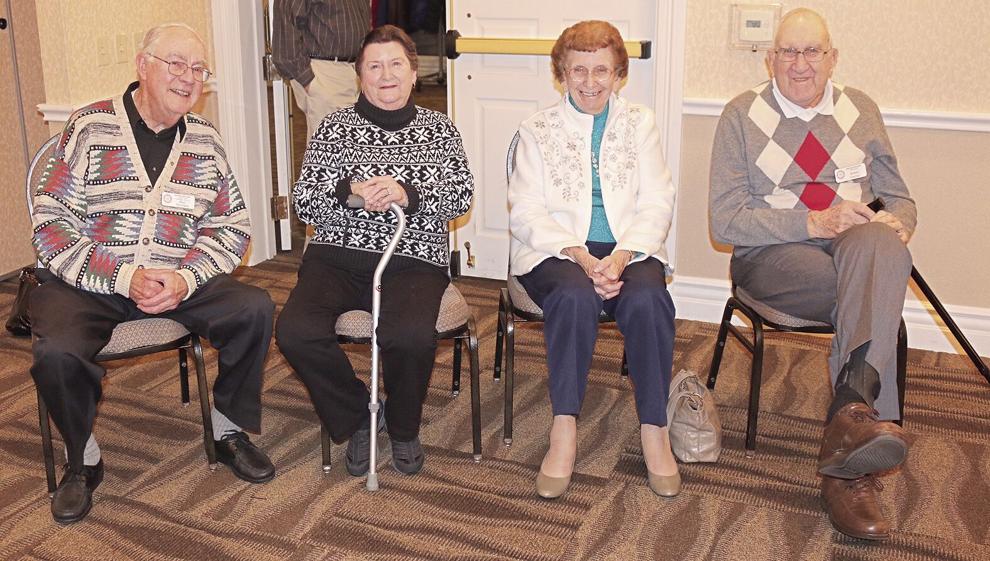 "We've sponsored the eradication of polio," Roy said. "We've been quite successful, internationally, in bringing down incidents of polio ... It's a good feeling to have been involved with an international organization that has a huge influence all over the world."
Outside of Ripon Rotary, Roy also was a member of the Junior Chamber of Commerce, until reaching the 36-year-old age limit.
"It was an opportunity to meet a younger group of people," Roy said.
Over the years, Roy has been recognized multiple times for his service to Rotary, but one award he's most proud of is being recognized as a Paul Harris Fellow by Rotary International.
"It was a recognition for having been an active member and contributing in many ways," Roy said. "It was a particular honor to receive that. I was proud and happy to have gotten that recognition."
While the years have a way of making some memories become foggy over time, Roy wouldn't trade a minute of the time he's given to Ripon Rotary as it gives community members an opportunity to give back.
"We have money raising things that we do throughout the year, and that money is given to organizations within the community that are in need of support," he said."We support the local endeavors that are needed."
Beyond looking back, Roy also is, happily, looking forward to the Jan. 19 roast.
"It'll be fun, and maybe embarrassing," Roy joked. "It's something I look forward to. I will enjoy it."