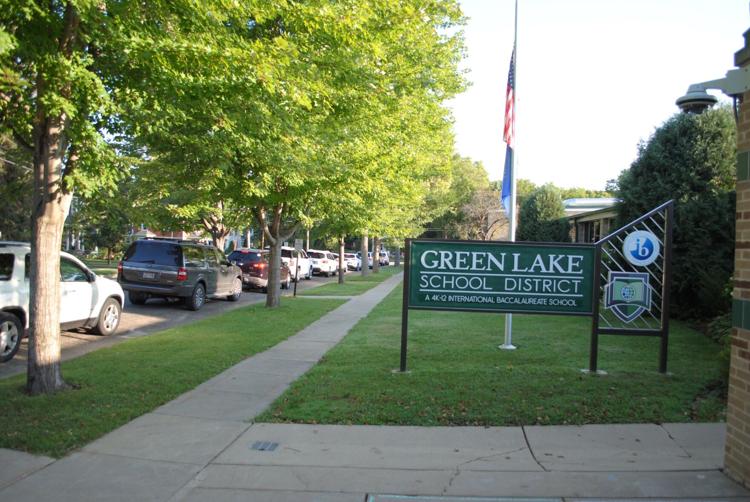 The Green Lake School Board discussed a host of issues Wednesday night including winter sports, the search for a new superintendent, School Board elections, and the 2020-21 graduation date. 
Here's what you need to know:
1. Winter sports procedures
Ahead of basketball, swimming and wrestling seasons, the School Board approved adopting procedures established by the Trailways Conference for winter sports Wednesday.
According to Superintendent Mary Allen, the Trailways Conference hosted a nearly two hour meeting earlier that same day to iron out a set of spectator policies that will be consistent between all schools in the conference. 
"We finally have some agreement around what is going to happen with winter sports," she said. "And the one thing that I'm really happy to say is that all spectators and participants will be masked, regardless of the governor's mandate."
"This will be consistent throughout all of the trailways games that we play, so we won't have to go to a school and worry about people being unmasked," Allen said. 
Additionally, as a result of the meeting, each student-athlete will be allowed to invite two spectators and there will be no student sections at games. 
Check back later for a more detailed story on winter sports.
2. New Superintendent Search
The Green Lake School Board went into closed session to discuss staffing and compensation for the new superintendent. 
An hour later, the School Board came back into open session and tabled it's decision regarding the superintendent job description. The School Board also approved following the CESA 6 process for hiring a superintendent.
Allen announced in July that she would be retiring at the end of the 2020-21 school year.
She led the Green Lake School District through tough times as budgets tightened and state requirements of schools grew, all while avoiding a reduction of music, arts and sports programs.
"I would like to thank the school district of Green Lake for giving me 41 years of happiness,"  Allen said in her letter of retirement this summer. "Little did I know that when I walked through the door at age 22, I'd be retiring as the superintendent."
3. Board members stepping down
When Green Lake residents cast their ballots in the April 6, 2021 School Board election, they'll be choosing between new candidates. 
Incumbent School Board members, Board President Sarah Allen and Board Clerk Meade Grim announced their intention to file non-candidacy papers at Wednesday's meeting.  
"Can you send me a form for non-candidacy?" Grim asked District Administrative Assistant Donna Waterworth. "I intend to file non-candidacy papers."
"Could you also do that for me?" Allen asked Waterworth quickly after. 
During the meeting, Waterworth provided a notice listing the deadlines for submitting candidacy papers in the election as "no later than 5 p.m. Jan. 5, 2021." 
Those looking to run for the position can file in the Administrative Office located at 612 Mill Street, or file personally with Grim.
4. Graduation date set
The Green Lake School District surveyed families regarding the day they would prefer for commencement.
The district received 19 responses, 73.7% for Saturday, May 29, 2021 and 26.3% for Sunday, May 30.
As a result, the School Board approved a graduation date of May 29.