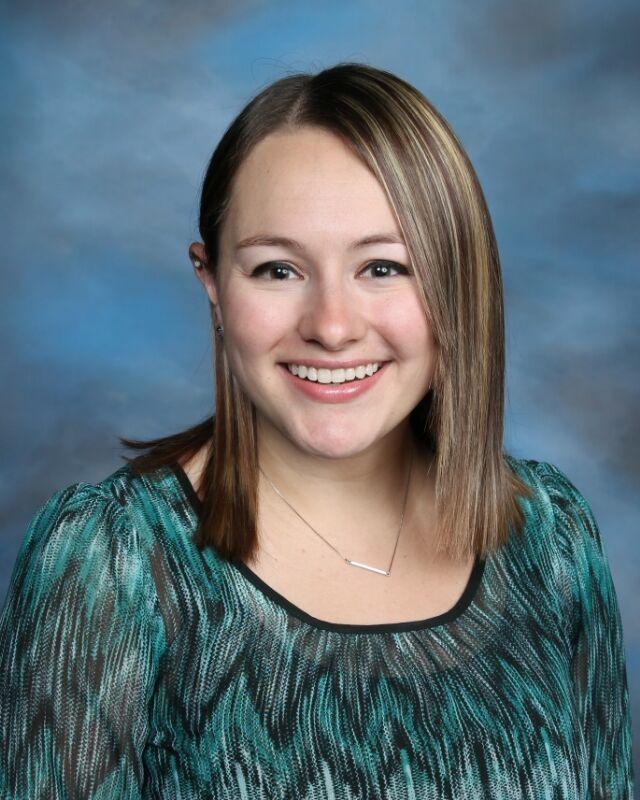 What inspired you to become a teacher?
While I always enjoyed "playing school" when I was younger, it wasn't until 8th grade that I fell in love with the sciences. My 8th grade science teacher taught in a way that made it fun and interesting, so I enrolled in as many life science classes in high school that I could. I also had some amazing teachers and role models in my high school classes, which helped me solidify my degree choice at UW-Oshkosh.
What's the most challenging part of your job?
Being able to connect with different learning styles, however, I do my best to include activities in each unit and lesson that will connect with every student's learning style
What's the most rewarding part of your job?
Making connections with students and helping them make connections to the content. Many people are not a fan of science, so I do my best to find ways to connect with the world around them. I love "lightbulb" moments, when students start to truly understand a topic! I also love projects that allow for students to express themselves and encourage creativity...they always far exceed my expectations!
What's the most memorable moment you've had in the classroom?
Picking just one seems impossible! Each year as the year progresses, each hour and each group of students begins to mesh and somehow always brings a smile to my face each day.
What's your favorite subject/class to teach and why?
While there are parts of each class that I love, I'd have to say my favorite is Human Anatomy & Physiology. I have always been fascinated with life sciences and I love sharing my knowledge of the human body with my students. Each year the students go on a field trip to a cadaver lab to give them a hands-on experience before most of them enter the medical field...they love it!