Drive-by Goodbye: Elementary staff, students say farewell
Throughout last week Thursday, rain fell from the skies.
But for one precious hour, from 5 to 6 p.m., it evaporated into the lightest of drizzles.
And just in time, too.
Teachers at Murray Park/Quest and Barlow Park/Journey elementary schools pulled out their lawn chairs, grabbed poster board with heartfelt messages and headed out to the front curbs of each school.
For one hour, families lined up in their vehicles, often for blocks, to say goodbye to teachers and staff at each school during an event referred to as a "reverse teacher parade."
"I think everyone realized the students and staff needed closure for the school year to say goodbye and thank each other for a wonderful though historic school year," Superintendent Mary Whitrock said.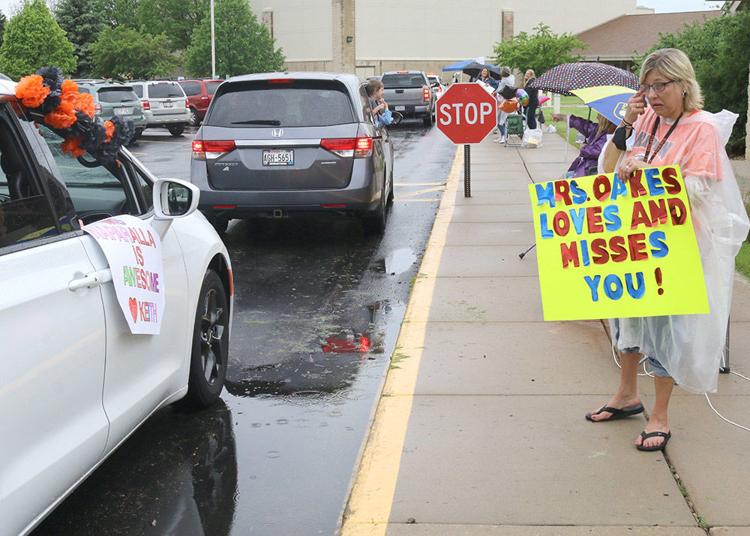 One by one, each family crept through the loops at the two elementary schools, typically with children leaning out the windows to wave, laugh and play with their teachers — at an appropriate distance — one more time.
Read the full story in the June 4, 2020 edition of the Ripon Commonwealth Press.