Being a photographer seems like an easy job, right? You take pictures, you do some edits, turn in your photos and get paid. Is it really that simple?
Can someone's hobby turn into a business without getting sick of it?
Ripon College Director of Creative and Social Media Ric Damm dives into his life as a full-time faculty member and part-time photographer to show what others may not see in his day-to-day routines.
Born in Fond du Lac in 1970, Damm was raised there until he graduated high school. He attended college at the University of Wisconsin-Whitewater from 1989-93 with a major in journalism and a minor in creative writing.
He first dabbled around with a camera back in high school, when his parents bought him a point-and-shoot camera for his interest in bike racing.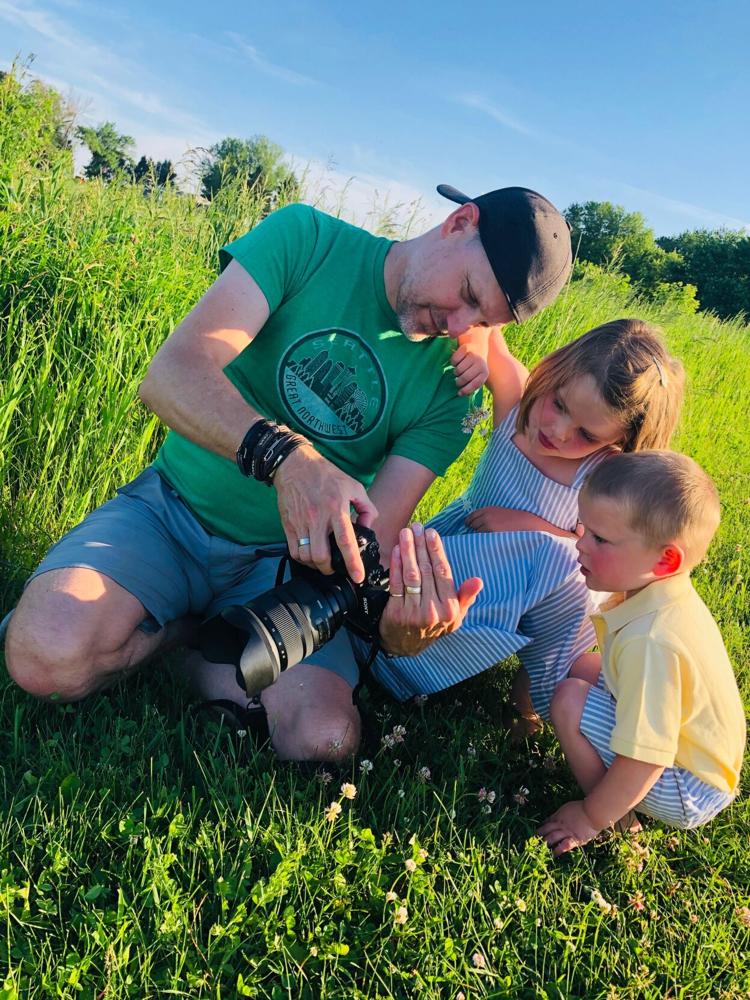 Damm was part of the student newspaper while in college as well: writing stories, doing layout and taking accompanying photos for events and other stories.
On a spring break trip to Mexico, Damm got his first camera upgrade. That was the one he used through the rest of his time in college.
During his time at UW-Whitewater though, Damm got burnt out on photography. There were points in which he was only taking photos for the newspaper, and it wasn't as enjoyable to him as it once was.
"Everywhere I went, I had a camera with me," Damm said. "I was just going through the motions."
Shortly after graduating from UW-Whitewater, a friend of his brother-in-law tried starting an entertainment magazine that spanned all happenings from Milwaukee to Chicago, but that fell through after a couple of months.
"Suddenly he disappeared," Damm laughed. "I couldn't get a hold of him or anything."
Damm decided to move back home to Fond du Lac and picked up a couple of jobs such as working for the Fond du Lac Parks Department for a couple months, or the Waushara Argus newspaper in Wautoma for about a year and a half.
But newspapering wasn't what he wanted to do.
"I knew I didn't want to be an ambulance chaser," Damm said.
Covering school board or city council meetings wasn't his dream, either. Instead, he found his passion in capturing moments in other people's lives.
When he got the job at the Waushara Argus, he upgraded his camera to a 35mm, where there were countless new opportunities for settings and how pictures may turn out compared to his first ones.
"When I was working for the [Argus], I really enjoyed the things I did in schools: going to take pictures of students with their art projects or covering football and basketball games," Damm said.
In May of 1995, a job opening came up at Ripon College. It was looking for somebody to do some graphic design and writing, so Damm decided to apply. He got the job and has been there the past 25 years.
And Ripon College fit that glove perfectly; it offered the similar practices that he enjoyed most out of his time at other newspapers.
"I think the big attraction to Ripon College was ambition and getting to work with students; not just reporting and covering things happening," Damm said.
After burning out in photography back in college, what essentially "saved" Damm from losing his interest and passion was Instagram. It introduced different styles and inspiration from other users.
Damm has development in technology to thank for how his skills have improved since his college days.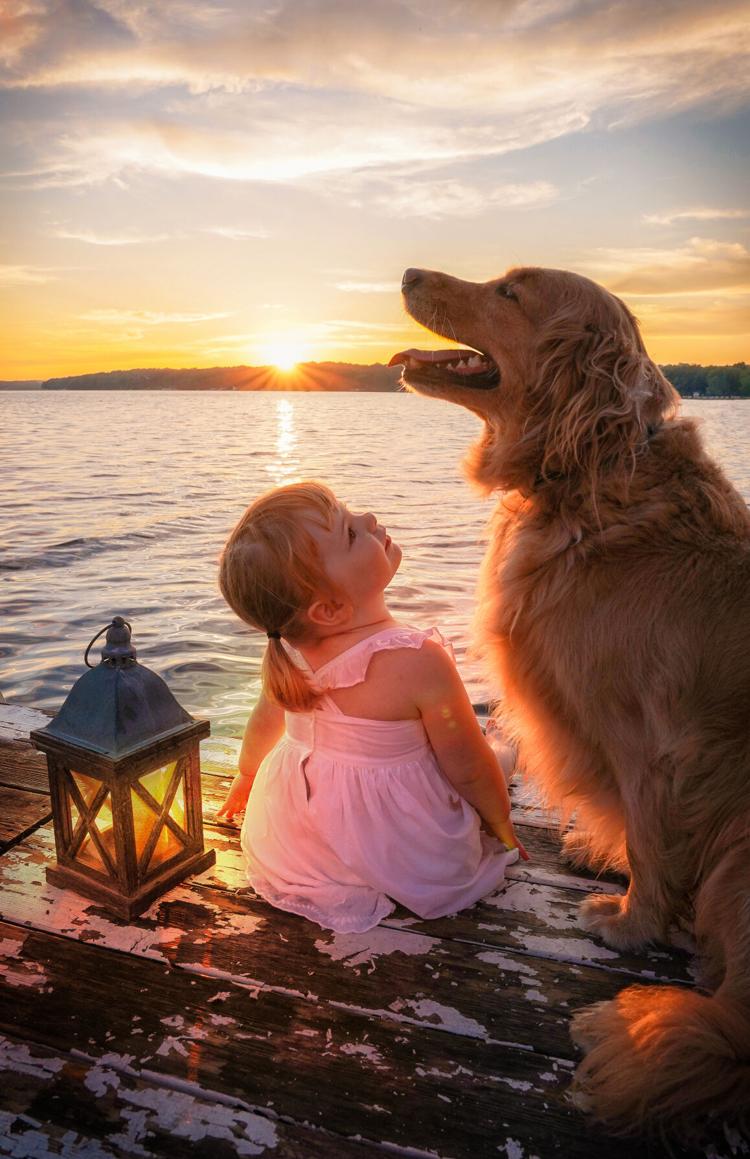 "It really pushed the envelope of what's possible," he said of Instagram. "A lot of it was taking pictures with my phone and using some of the different filters. It reignited the creative and artistic side of it for me.
"You take a picture of something, play with some settings and just put it up there for the world. That was when I started not only to try and be creative with myself, but seeing what other people were doing and being inspired by them."
In 2018, Damm shot photos for a friend's wedding and some senior portraits. Then, people kept asking him to do photo shoots. That's when he decided to start up his own part-time photography business, Ric Damm Photography.
What Damm believes sets his business apart from others is that he doesn't advertise his services. Almost all of his photography jobs are set up by word of mouth.
He explained that one of his favorite parts about photography is the freedom to explore one's own creativity.
Even though Damm finds satisfaction in his work knowing that people recommend him, he doesn't want to be entirely known as the guy who takes pictures.
"It's interesting because people define you by what you do," he said. "I think sometimes people forget that that's just a part of who you are and it's not everything that you're about. … I want to be sure I dedicate adequate time to my wife, my family and my other interests, like biking, hiking and kayaking."
Additionally, Damm noted running a photography business is a time-consuming process.
"Taking the photos is actually the easiest and least time-consuming part of the job. For every hour I spend taking photos, I probably spend at least two hours organizing, editing and sharing," he said.
Damm also doesn't charge for all of the work that he does as he often volunteers his time.
In June, Ripon High School class of 2020 graduate Jose Munoz-Dominguez lost his younger sister, Kendra, to cancer. To help offset hospital expenses and to help the grieving family, Damm offered "mini-cap-and-gown" sessions for the graduating seniors in the spring while Kendra was still fighting for her life.
He charged $20 per session with the knowledge that all proceeds would be donated to the family. Overall, he raised $570 for them. He noted that numerous people paid more than the requested amount.
Additionally, he has done volunteer jobs for organizations such as the Green Lake Association, Journey Charter School for its annual Father-Daughter Dance, Green Lake Town Square, Saving Sully Dog Rescue and the Thrasher Opera House.
"For me, in a lot of ways, I see it as a way of giving back to the community," Damm said, adding it is his way of investing in wonderful programs in the community that he believes in.
But the biggest takeaway, Damm noted, is knowing that he is creating memories for others for years to come.
"The most rewarding thing that I find is capturing a moment in time for someone, whether that be a high school senior or family portraits," he said. "It's knowing that it will survive another 50, 60 more years for people to look back and remember their life at that time."