Pandemic parenting is an extreme sport. Many Ripon parents say similar things: their kids' teachers have been great, the school district has done a good job in difficult circumstances, their families have managed to stay (mostly) healthy so far… and it's really, really hard being a parent right now.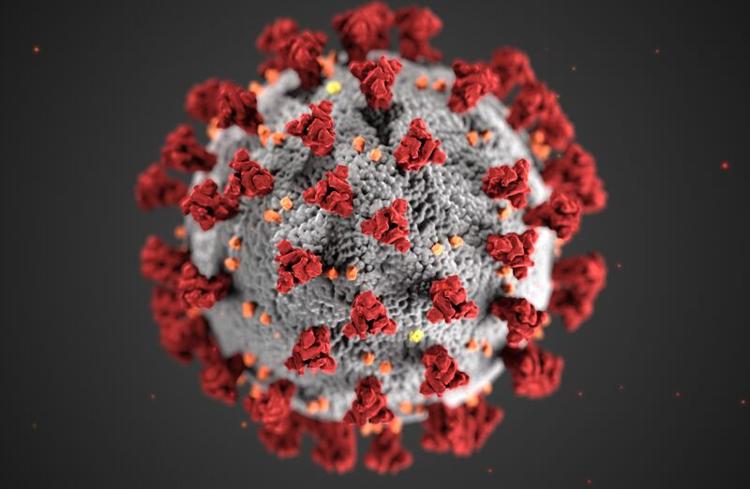 Life under the pandemic started out pretty well for Deanna's family (names and some identifying details have been changed to protect family privacy).
"After spring break, we quarantined together. There was virtual school, there was a lot of support from teachers and it felt like a temporary hunkering down, a sense of being organized and prepared. I thought I was well suited to take on the responsibility for their education because I had lost my job."
The start of the new school year brought bigger challenges. "We quarantined three times! For about a month and a half, my kids were only in school for a handful of days."
Deanna's kids had a history of mild headaches and stomachaches, but if they had two COVID-like symptoms, they had to stay home. "At first, the wait times for a COVID test were a day or two, but by late October or early November, it was more like 4 or 5 days to get a test, and then 1 to 3 days for results."
Her kids missed a week of school every time they had those symptoms, though they never tested positive for the virus. Despite the strains of repeated quarantines, Deanna's two oldest children did reasonably well with school in the fall. It was a different story for her youngest, in first grade.
"She has really withdrawn and lost a lot of confidence in herself. If someone is looking at her she'll get upset. If one of her classmates laughs at something she said, she'll just break down. It's fundamental basic socio-emotional skills — she's getting behind. She's having abnormal responses, I think. She's lacking confidence. She's acting really differently than my other two did at her age."
Daniel, father of four, reported that his youngest has also seemed to struggle more with the isolation of online learning.
"Our kindergartener became mentally and socially very isolated. It became very difficult for him and we saw him acting out in ways he never had before."
Summer was a huge relief, but when the family ended up having to quarantine for several weeks in the late fall, things got rocky again.
"My wife and I both have jobs that we can't do from home. My wife could take a half day or a day here and there, but his class wasn't really set up for him in quarantine and there wasn't a lot for him to do. He kind of fell back into the isolation mentality that he had worked his way out of. It was starting to get bad again."
His older sister was in charge of him during the day.
"Our daughter did a lot to help him, but it was difficult for her. She's got her own work to do and he was bugging her … Our son spent a lot of time on TV. It's not like we could give him a project and expect him to just go off and do it. So he'd get bored and turn the TV on, and Nintendo. We'd get home and say 'All right, what didn't you get accomplished today?' But he's 6! There's a reason they don't usually send kindergarteners home with a computer!"
Daniel has seen similar issues among some of the other families he knows.
"I found out about a couple of kids who had been doing virtual school but have gone back to school in-person recently. One of the dads has had to reteach his kids. One of them has not been socializing with other kids outside the home and he just acts different now. He's having to relearn that things that may be appropriate at home are not in the classroom. Six, 7 and 8-year-old kids who have been isolated for so long, they're going to forget."
For Maria's family, "The hardest part is wondering if we're making the right decisions."
The family has chosen to do all virtual schooling because of a special needs child.
"Our middle son has autism. He's always had a problem with eating things, putting things in his mouth, always touching his face."
Given his behavior, the risks of putting him in school with other children seemed too high.
"If he were in school," Maria explained, "we wouldn't be able to see any grandparents."
But she worries about the social costs of this for all her children, especially her son.
"He's getting behind socially. Being around other kids and adults gives him more life skills than being around me. Other kids and teachers challenge him; he knows what to expect from me, so he doesn't learn as much socially being with me."
Maria spends about 75% of the school day keeping him engaged and on-task, but noted "he's not getting that personal time with classmates. I think getting back in the swing of it it's going to be difficult. I think he's going to get a lot of anxiety."
Maria's anxiety isn't hypothetical or in the future: it's real and it's now.
"We never know if any of our decisions are correct," she said. "I question myself daily. I hate that our kids are missing out on a big part of childhood. But I'm so afraid of someone getting sick and dying from my kids. Some days I'm like, am I making too big a deal of this?"
Recently, a sense of perspective came from her oldest child. Maria marvelled at what a good sport her 6th grader was being.
"She said to me recently, 'One year isn't that big of a deal,'" Maria noted. "I said to her, 'Do you know how mature a statement that is from an 11-year-old?'"
Lindsay Loewe, a therapist at Collaborative Wellness, raises the importance of fostering resilience in children.
"While we are born with a certain baseline of resilience, it is mostly grown over time and through experience," Loewe said. "We as caregivers and adults can help kids by allowing them to express negative feelings about experiences, encouraging them to think about their own control (for example "I can't change COVID, but I can take care of myself,") and allowing them to explore all of their emotions through things like play, art and storytelling. When we support our children by taking care of our own mental and emotional health, we are automatically helping them build resilience as well."