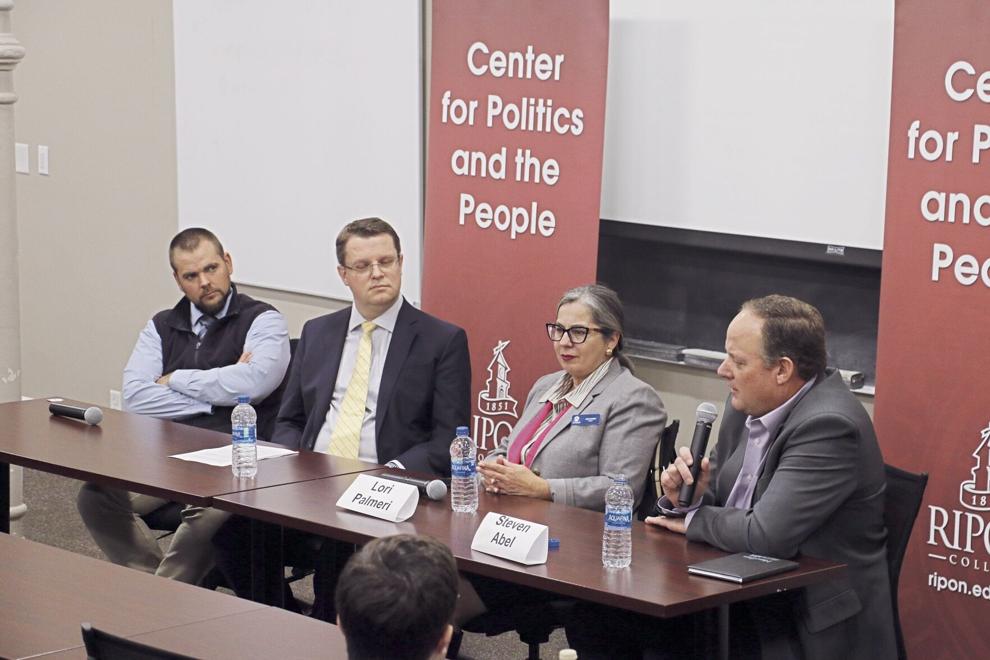 Wisconsin cities have been headed for a "financial cliff" for the last five to ten years as the state's revenue sharing formula is broken and outdated.
That was the message last week Wednesday when Ripon College Center for Politics and the People hosted "Local Politics: Challenges and Opportunities," a panel discussion featuring three local public officials.
Speakers included Ripon City Administrator Adam Sonntag, Oshkosh Mayor Lori Palmeri and Fond du Lac County Board chairman Steven Abel.
Municipalities have faced restrictions on the amount of revenue they can receive since around the passage of Act 10 in 2011, Sonntag said.
For roughly the last decade, the amount by which local governments can raise their property tax levy has been tied to net new construction, which has created challenges for funding programs and projects in local communities, he noted.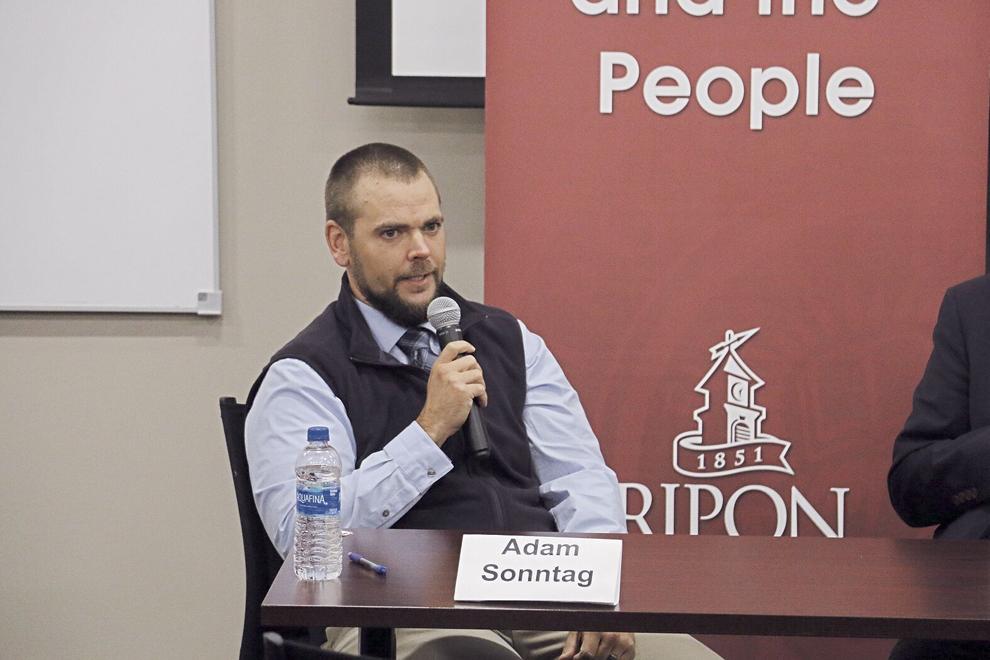 The problem has only gotten worse over time.
"We have been heading toward a financial cliff with state funding and municipal service funding for probably the last five years," Sonntag said.
As municipalities craft their budgets for 2023, they face high inflation that vastly outpaces their ability to increase revenue.
On average, Wisconsin communities have grown at a roughly 1.7% rate for the last five years, which means they can only increase their tax levy by about 1.7%, Sonntag said.
Meanwhile, the state has increased its revenue by roughly 4% annually and projects ending this two-year budget period with a $3.8 billion revenue surplus.
"They're taking in more money, but they aren't feeding it back down to the municipalities," Sonntag said. "The system is broken and needs to be fixed and the only way it can be fixed is through state legislation. Communities have been backed into a corner."
The challenge of local government budgets not keeping pace with inflation is one Fond du Lac County is working to tackle as it started the budget process with a projected $4 million shortfall, Abel said.
"Basically, what you [have to] do is back up, figure out what you truly have for revenue and then, to get back to zero, [ask] what services are going to get cut?" he said. "Nobody wants to cut any services. Inflation goes directly into services and services cost more. You have a limited budget."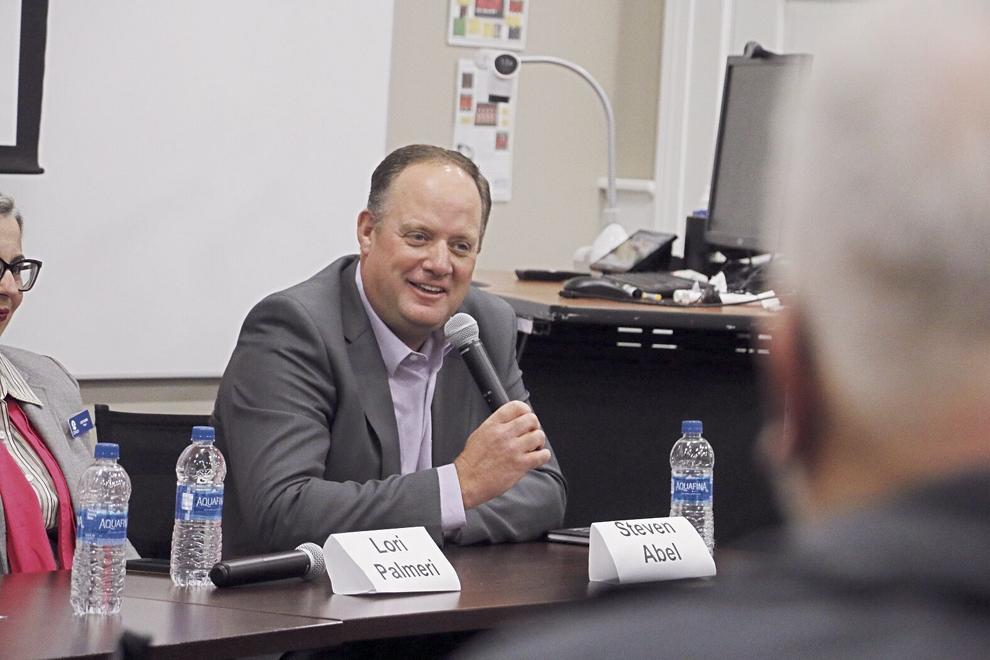 He added funding "is always the biggest challenge" facing the county and that "revenue sharing at the state-level needs to get fixed" because the current model isn't sustainable.
"We need to figure out how to filter more money down to the counties and other municipalities," Abel said. "The state hasn't been very good. They've got some pretty good piles of cash sitting there that they're just not going to give us."
Palmeri added that budget season is always a challenge for local governments and inflation is exacerbating the problem.
Another difficulty posed in the budgeting process is recruiting and retaining staff among a "silver tsunami" of retirements, as well as a projected 8% to 10% increase in healthcare costs, she noted.
"This will be an extremely tough year because there may not only be services and programming impacted, but also building projects," Palmeri said.
Because funding is tied to net new construction, it creates a sense of competition between municipalities for developers, Sonntag added.
Additionally, inflation and supply chain hiccups also have local governments competing for resources such as fire trucks and other large pieces of equipment, he noted.
"The whole system is flawed, and it creates competition and it creates this drive to basically try to beat your neighbor," Sonntag said.
But what is it going to take to force the state Legislature to find a solution to the funding problem?
"That would require the Legislature to meet and do their job," said Palmeri, who is campaigning for the State Assembly District 54 seat vacated by Rep. Gordon Hintz (D-Oshkosh).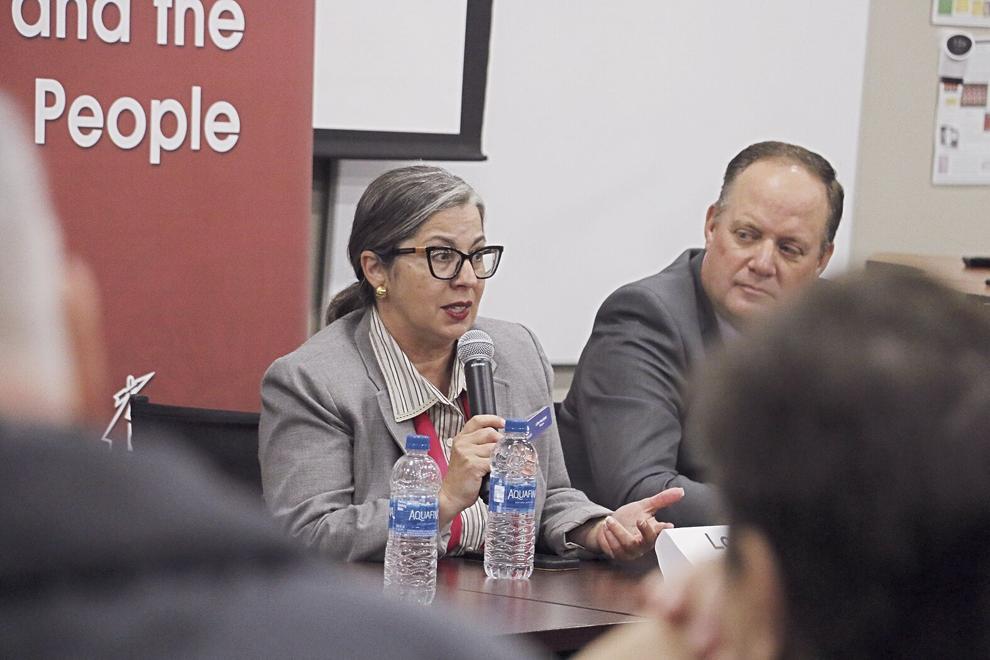 The Wisconsin State Legislature has not been in session since March, and an analysis by WisPolitics.com found that the Wisconsin Legislature was the "the least active full-time state legislative body in the country" during the height of the COVID-19 pandemic in 2020 and 2021.
Sonntag added that the state taking action may depend on "brave communities" making "tough decisions" to cut basic services to gain the attention of legislators.
"That is where this is all headed," he said. "The first time an ambulance doesn't show up at a legislator's door when they call, maybe that's the trigger. You may see a few communities across the state pull the plug on some very important things and maybe that will do it."
While panelists appeared pessimistic about legislative action, Gov. Tony Evers announced Monday that, if reelected, his next two-year budget proposal would increase shared revenue by $91.4 million, which equates to an increase of 4% in each year of the biennium.
The governor's office says the proposal would help local governments fund essential services across Wisconsin.
If we want to make sure we're building safe, strong communities, then we need to invest in our folks at the local level who are doing the work on the ground and who know best what their communities need to be safe and successful," Evers said in a press release.
Although funding was by far their biggest issue, panelists said other problems facing local governments include housing and retaining and recruiting employees.
Even so, municipalities also see opportunities for economic development, embracing diversity and shepherding new ideas, the local officials added.