A few years ago, Ernessi Farms was just an up-and-coming hydroponic grower of herbs that utilized the (at least then) little known method of vertical farming — right from a downtown basement.
Since then?
Well, business has blossomed.
"It's been pretty intense. From where we started, just messing around with stuff in my basement ... to moving [the business] here, it's been something else," said Bryan Ernst, owner of Ernessi Farms in Ripon. "It's been very humbling, to learn all the things you don't know as a new business owner, but it's been great."
With such growth, Ernessi needed a new home.
Later this year, it will have one.
Ernessi Farms has finalized the purchase of the former Market Fresh property at 111 E. Fond du Lac St.
"That building will give us the ability to more than quadruple our production," Ernst said, adding that it's going to enable the business to grow into some cutting-edge farming technologies such as machine learning and robotics.
It's a project that's been in the works for some time, with word of the possibility first coming to light before Thanksgiving 2019.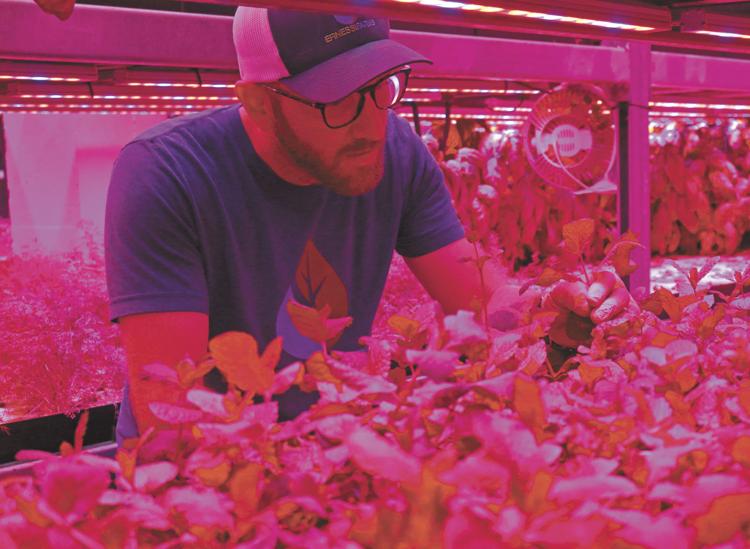 "We've been working on this ever since even before we talked at the City Council meeting [in November]," Ernst said, explaining that the current location simply had been maxed out in terms of production space and electrical capacity. "That was part of the reason we [started offering] mushrooms — we couldn't build any more of our growing racks ... It's been like this for us for over a year while we planned this expansion."    
Read the full story in the July 9, 2020 edition of the Ripon Commonwealth Press.