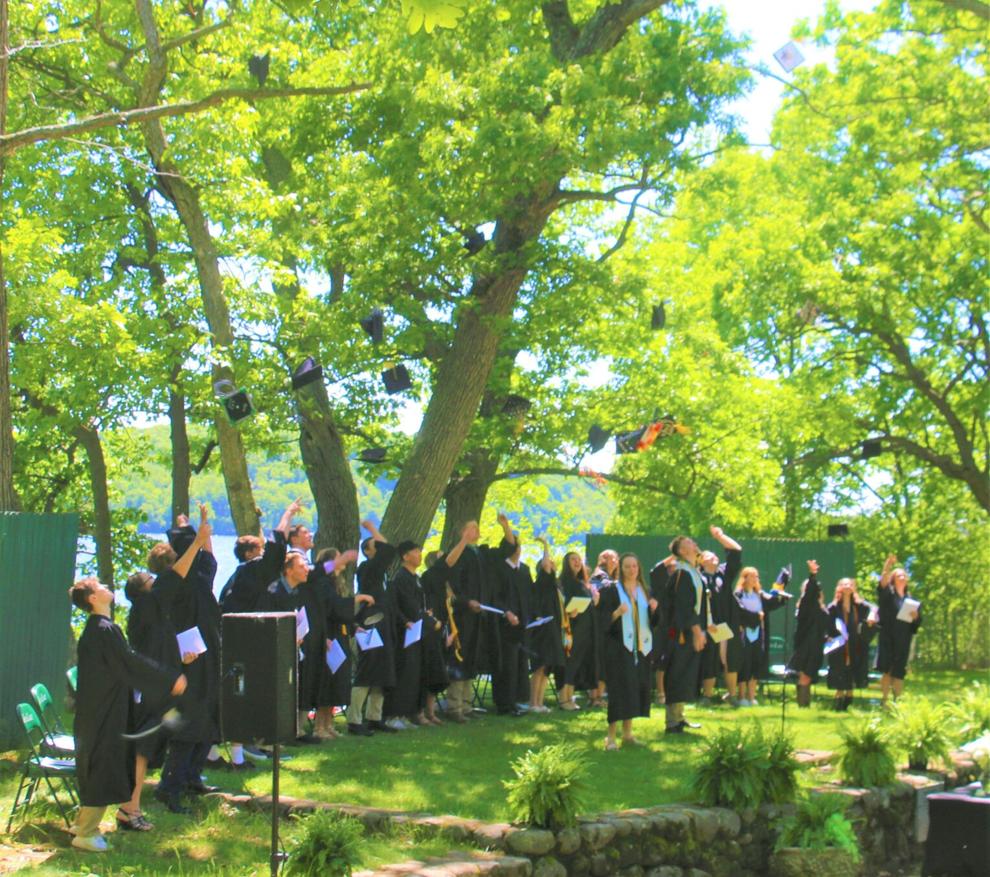 "Endure."
That word has defined the Green Lake High School class of 2021, especially in a school year unlike any other, Principal Cathy Moore said at the school's graduation ceremony Saturday at Vesper Circle in the Green Lake Conference Center.
"This year has been particularly difficult for you, and I honor that — I honor your strength," she said, noting this year's seniors had to overcome adversity on multiple fronts, from final exams to following COVID-19 safety measures.
"This class has grit. They're strong, resilient and tenacious," Moore said. "I am truly humbled by their collective strength and determination in one of the most challenging times our generation has ever faced."
Through it all, the class of 2021 has stood tall and amazed teachers and staff with their strength and resilience.
"You are stronger because you've endured this crucible, you are the metal that can endure great heat. Your generation, more than anything else, will have to be strong in the future," Moore said. "This year is a testament to your endurance and strength."
While the class of 2021 has learned concepts such as algebra and English, the last year has taught them life lessons that may not have been learned without the COVID-19 pandemic, Valedictorian Michaela Kosti said.
Green Lake 2021 Graduation ceremony
This year's seniors were able to overcome much adversity to preserve their high school experience, Kosti noted.
"One of the best things about the class of 2021 is that we tried to make the best of our situation and not let the COVID-19 pandemic let us down," she said. "We still managed to find opportunities to make the most out of our tough situation like door decorating competitions and scavenger hunts around the school.
"Our class participation in these activities was a really nice time for our class where we could come together and remember that we can persevere through anything."
Kosti added that the pandemic taught the class of 2021 to live in gratitude.
"At some point or another, it dawned on us that some seniors at the beginning of the school year weren't able to attend in person classes — let alone some of the seniors around the world this past year weren't even allowed to have a graduation ceremony and look at us now," she said. "Look at us now, we are all here graduating together as a class, even if that meant taking strict protocols to ensure that our school could stay open and in person."
While at times the protocols proved frustrating, it showed that "where there's a will, there's a way," Kosti added.
"I can gladly say that the class of 2021 has a powerful will that will lead them to success in their lives," she said. "We just have to remember and be thankful for the things that we are fortunate enough to have."