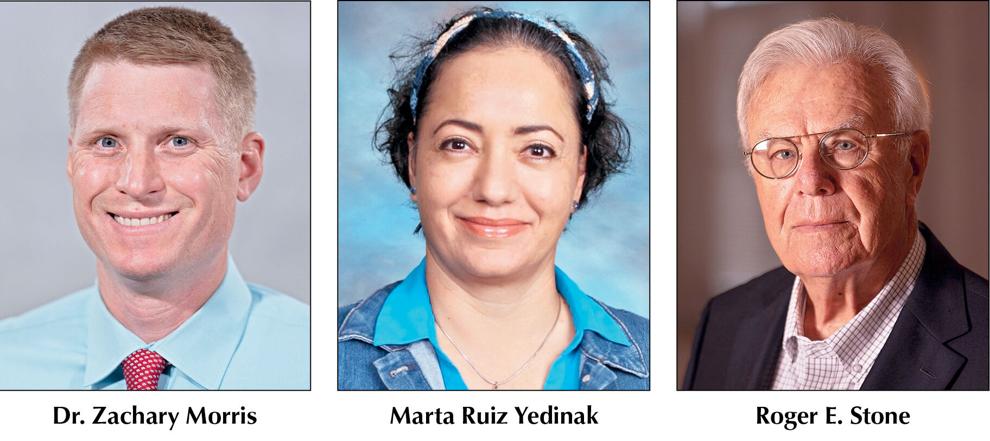 Three honored guests will be recognized Sunday, May 14 when the Ripon College class of 2023 commencement will be held at 1 p.m. on the lawn of Harwood Memorial Union. In case of inclement weather, the ceremony will be held in Willmore Center.
The commencement theme is "Strategic Thinkers Who Ignite Change."
The honorary degree recipient and commencement speaker will be Dr. Zachary Morris, Ripon College class of 2002. He is a tenured assistant professor and vice chair of the Department of Human Oncology at University of Wisconsin-Madison.
Originally from Rockford, Ill., Morris completed his undergraduate studies at Ripon, majoring in chemistry and biology with a minor in Latin. In 2001, he was named a prestigious Goldwater Scholar and in 2002 was one of the select 32 Americans named a Rhodes Scholar, which included study at the University of Oxford in the United Kingdom.
He is one of three Rhodes Scholars named in the 172-year history of Ripon College.
Morris completed his M.D. at Harvard Medical School and his Ph.D. at Harvard University.
As a radiation oncologist, Morris works with cancer patients. As a researcher, Morris runs clinical trials to try to bring new treatments to the clinic that may be more effective and/or less toxic than current options.
In the lab, he leads preclinical research that aims to translate progress from the basic sciences into clinical advances with a focus on radiation therapy and immunotherapy treatments for cancers.
Each year, the college also celebrates an outstanding elementary, middle or high school teacher or a school administrator who has greatly impacted students and is admired by fellow teachers for strong scholarship and leadership while maintaining exemplary student engagement. Nominations are made by the graduating Ripon College seniors.
This year's honoree will be Marta Ruiz Yedinak, a Spanish teacher at Ripon High School.
Yedinak was born and raised in Mexico, where she attended college and obtained a degree in communication sciences. She taught Spanish and history at high schools in Mexico before meeting and marrying her husband, Keith, and moving to Wisconsin.
She taught in Waupun for 10 years before coming to the Ripon Area School District in the 2014-2015 school year. In addition, she hosts a podcast that is used by educators across the country, chaperones field trips to Costa Rica, Spain and Concordia Language Villages in Bemidji, Minn., and has hosted exchange students several times.
Peter E. Stone of Fond du Lac, chairman of the board of National Exchange Bank and Trust (NEBAT), as well as the private Stone Family Foundation, will receive Ripon College's 2023 Founders' Day Award at the ceremony.
The award is presented annually to an individual or organization in Ripon and surrounding communities who exemplifies the ideals behind the creation of Ripon College. The college was officially founded Jan. 29, 1851.
Stone is being honored for serving the banking needs of the college through NEBAT, as well as giving philanthropic support through his family's foundation.
Since he started with NEBAT in 1965, the business has grown from a small bank with only 25 employees and a lending limit of $200,000 to having 33 locations throughout southeastern Wisconsin. Stone's son, Eric, is now president and his son, Adam, heads the trust department. Several Ripon alumni also have worked for NEBAT.
Stone established two charitable foundations to give back to the community, one through the bank and the private Stone Family Foundation.
Stone is chairman of the foundation; and his wife, Barbara, and two sons are all directors. The bulk of the foundation's donations go toward education.