"Cemeteries may be very grave places to visit … you can learn a lot of history among the stones," A Sep. 12, 1973 Ripon Commonwealth Press.
One headstone that was pictured alongside a Sept. 12, 1973 Ripon Commonwealth Press article that said that was that of Aaron Bailey (1815-1897).
Besides giving Bailey's name and birth and death dates, the headstone also reads, "Cavalryman Blackhawk War 1832, Wounded by a Tomahawk Thrown by Indian."
Bailey was born in New York, but moved with his parents to both Louisiana and Indiana. At 16 years old, Bailey enlisted in the U.S. Cavalry and served in the Black Hawk War. This was a brief, yet bloody conflict between the United States and Native Americans which took place from April to August 1832.
Bailey received six wounds during this conflict. One report noted that the tomahawk blow left a scar on his forehead. However, this could not be substantiated.
In 1836, Bailey married Maria Hubbard (1818-1869). They came to Wisconsin, settled on the prairie to the west of Ripon and became a member of the Ripon Methodist church in 1855. Bailey also lived near Green Lake and in St. Marie just a couple of miles from Princeton. After Hubbard died at age 51, he then married Sarah DeForest Elwood (1825-1894). Just about a month after Bailey left Wisconsin to live with his daughter in South Dakota, he died at 82 years old. His body was sent back to Ripon to be interred at Hillside Cemetery with other family members.
Bailey had four sons and two daughters, but only four children lived to adulthood.
Two of his sons, Andrew (1842-1906) and Aaron Francis (1844-1864), served in the Civil War. Aaron (known in the family as "Frank") contracted typhoid and Andrew left his regiment to look after him in the hospital.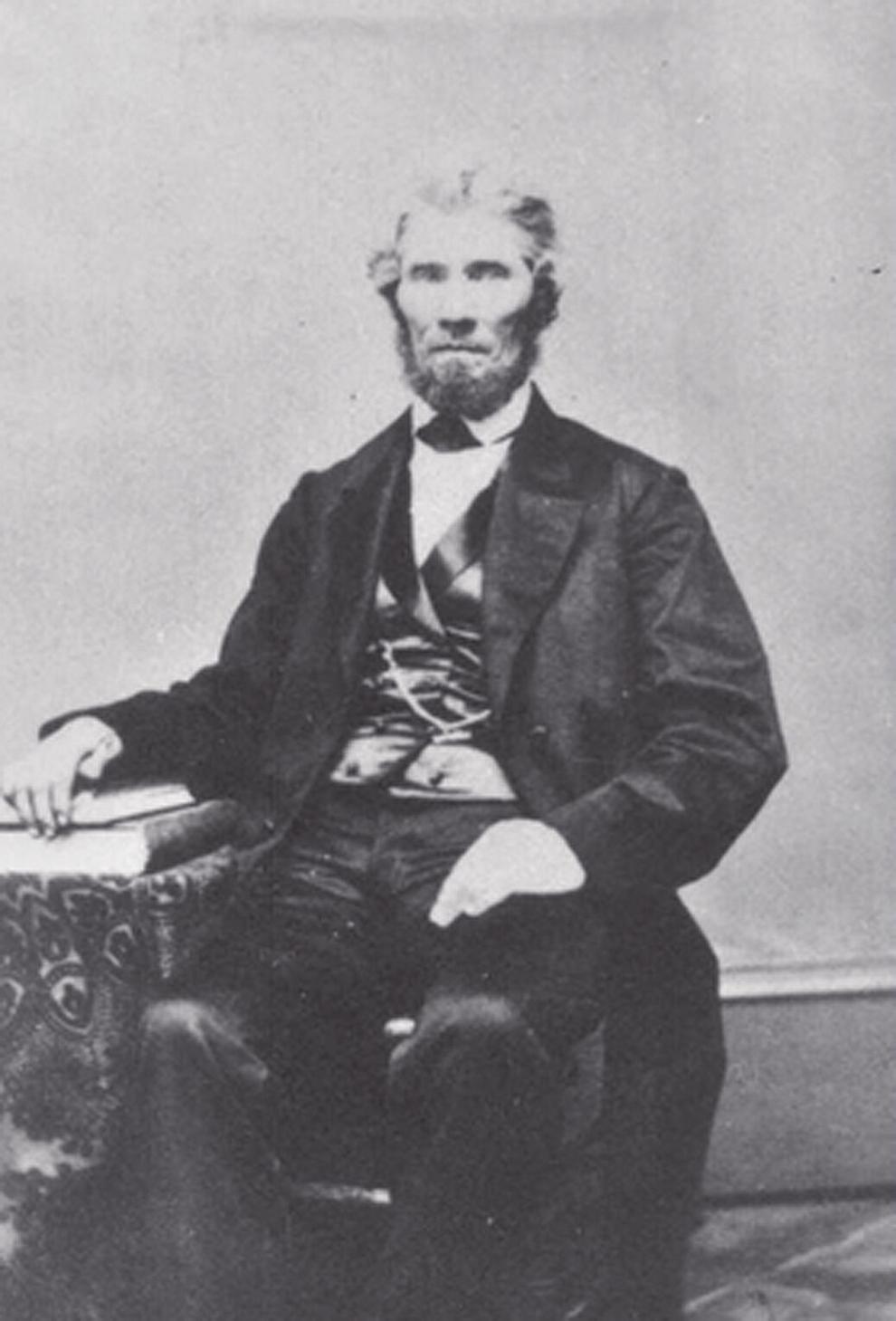 In a letter to his parents dated Aug. 6, 1864, Andrew wrote, "I have done all I can for Frank. If he dies I shall have him embalmed, which will cost $10 (equivalent to $173 in 2021) and a coffin will cost $30 (equivalent to $519 in 2021). He will turn one way or the other in two or three days." Aaron died on Aug. 8, two months to the day after he enlisted. He was brought home to Ripon to be buried in Hillside Cemetery.
Bailey, his first wife, and sons Aaron and John are buried in Hillside Cemetery.
To find the Bailey family headstones, walk in the Congress Street entrance of Hillside Cemetery, down Cemetery Road and take the first right going west past the flagpole. After the road branches south and north, continue walking straight west in line with the flag pole and go past approximately 10 rows of monuments. Individuals will find the family just beyond a monument of a large Celtic cross.
Tour of Hillside Cemetery are set for Saturday, Oct. 30 at 2 p.m. and 4 p.m. They will be conducted by three students from Ripon College who worked as interns at the Ripon Historical Society this past summer.
For more information on the tour, follow the Ripon Historical Society Facebook page, email riponhistsoc@gmail.com or call the historical society at 748-5354.
The Ripon Historical Society is the oldest continually operating historical society in Wisconsin. It is open Fridays and Saturdays 10 a.m. to 1 p.m.
For more information follow us at Facebook/riponhistory or www.riponhistory.org.