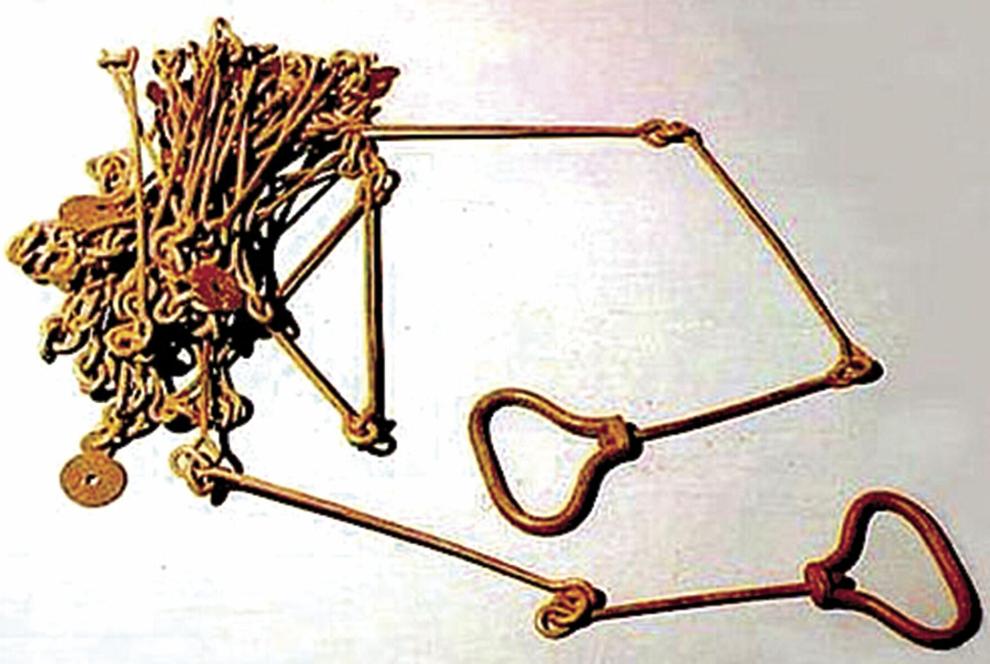 Land surveying has been practiced since civilizations built the first large structures in Egypt and Rome. By the 18th century, consistent instruments and techniques were in use in the United States. Surveyors actually combine measurements and mathematics to establish boundaries to divide and document land parcels for sale or ownership.
The Wisconsin Territory
Wisconsin utilizes the Public Land Survey System, which began surveying the territory between 1833 and 1866 by the General Land Office, a U.S. Government Treasury Department agency. Surveying "lines" are north and south baselines with perpendicular east and west "lines" forming a grid pattern.
The grid lines intersect at six-mile intervals, creating township borders, and is then further subdivided into sections or smaller land parcels by the surveys. Surveys are technical and legal documents registered with government offices.
Surveying equipment started with the development of a "Gunter's Chain," which was invented by Edmund Gunter of England and was a metal chain made of 100 iron steel links and was 66-feet long. Eighty chain lengths made up a mile, 10 chain lengths made up an acre. Surveyors would measure to the best of their ability walking through natural growth including bushes, brambles, and around trees trying to stay within a straight line to the best of their ability.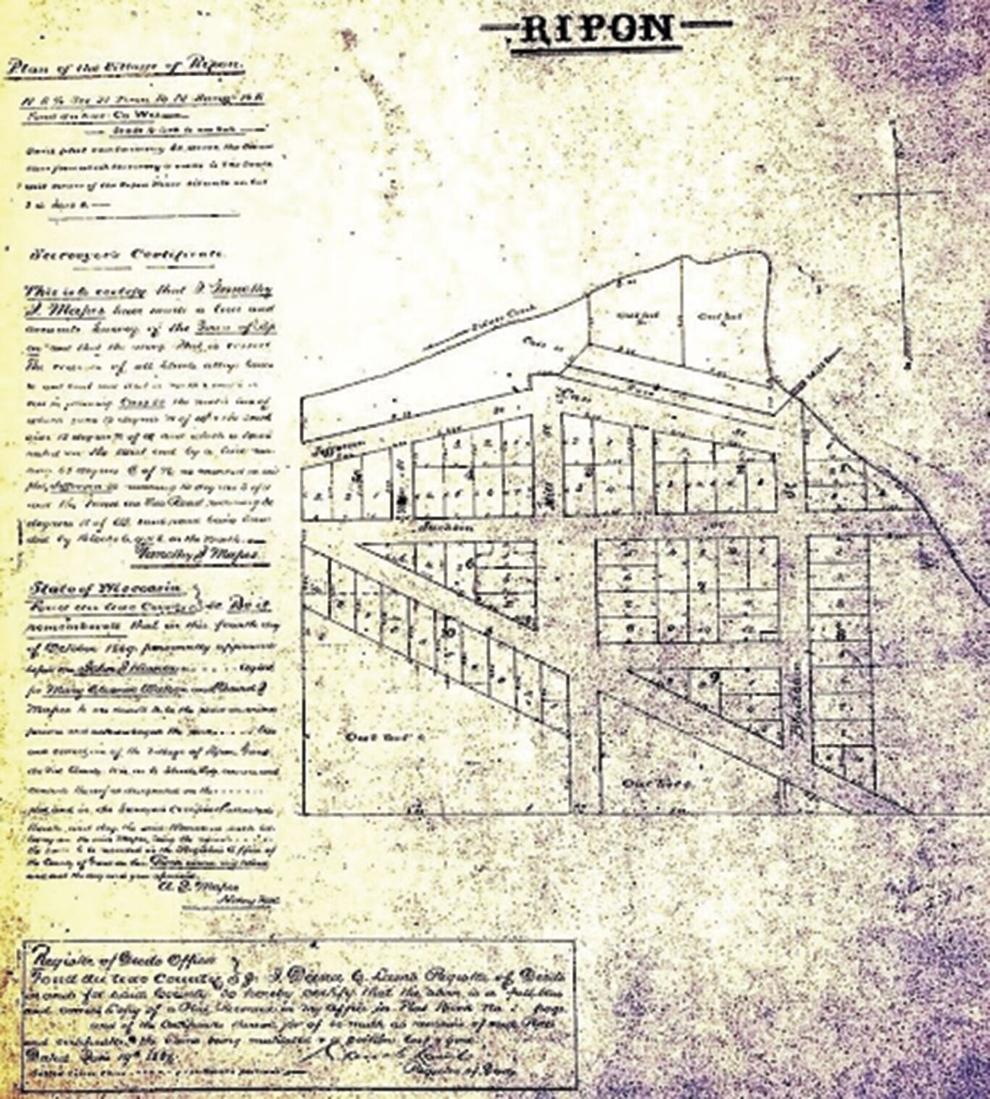 One surveying quote was "no line beyond a half mile can ever be regarded as straight" making earliest surveys inaccurate by some degrees.
Early survey markers (on land that was legally surveyed) also were referred to as survey marks, survey monuments or survey benchmarks. Early survey markers could have been large rocks or stones, metal stakes, engraved metal discs and even metal pipes or rods that were driven into the ground. Some may even be brass rods sunk into bedrock. The Ripon Historical Society has a unique stone survey marker located behind its museum that was set by surveyor H.W. Newton under his contract to re-survey and plat the city of Ripon from 1865-1869.
When the United States began settling Western territories, a surveyor general was appointed to oversee Ohio, Indiana and territory of Michigan. That same district also eventually surveyed Wisconsin, Iowa, Minnesota and the Dakotas from one central office location in Dubuque, Iowa.
By 1835, a settlers' population in Wisconsin within three counties had grown sufficiently to be authorized and declared a "new territory" of the United States. Land speculators, business owners, farmers and immigrants headed west to settle in Wisconsin in search of a better and more affordable life.
The Ripon Area
The founders of the original Ceresco settlement, as a community, purchased 1,100 acres of land.
Between 1844 and 1845, the land was surveyed and hand-drawn on a plat. The land was tilled and planted in grain and vegetables for the members' consumption. The construction of housing and other buildings commenced, which include a gristmill along Silver Creek (then named "Crystal Creek"), a sawmill, a carpenter shop and the "Long House" community living center. They added the location of these buildings to the plat for records keeping and legal ownership purposes.
The Ceresco settlement population grew to approximately 200 members before it began to decline. With the discontinuation of the Ceresco membership, the land was sold, first to members and then to other local people. What remained was eventually blended into the nearby village of Ripon.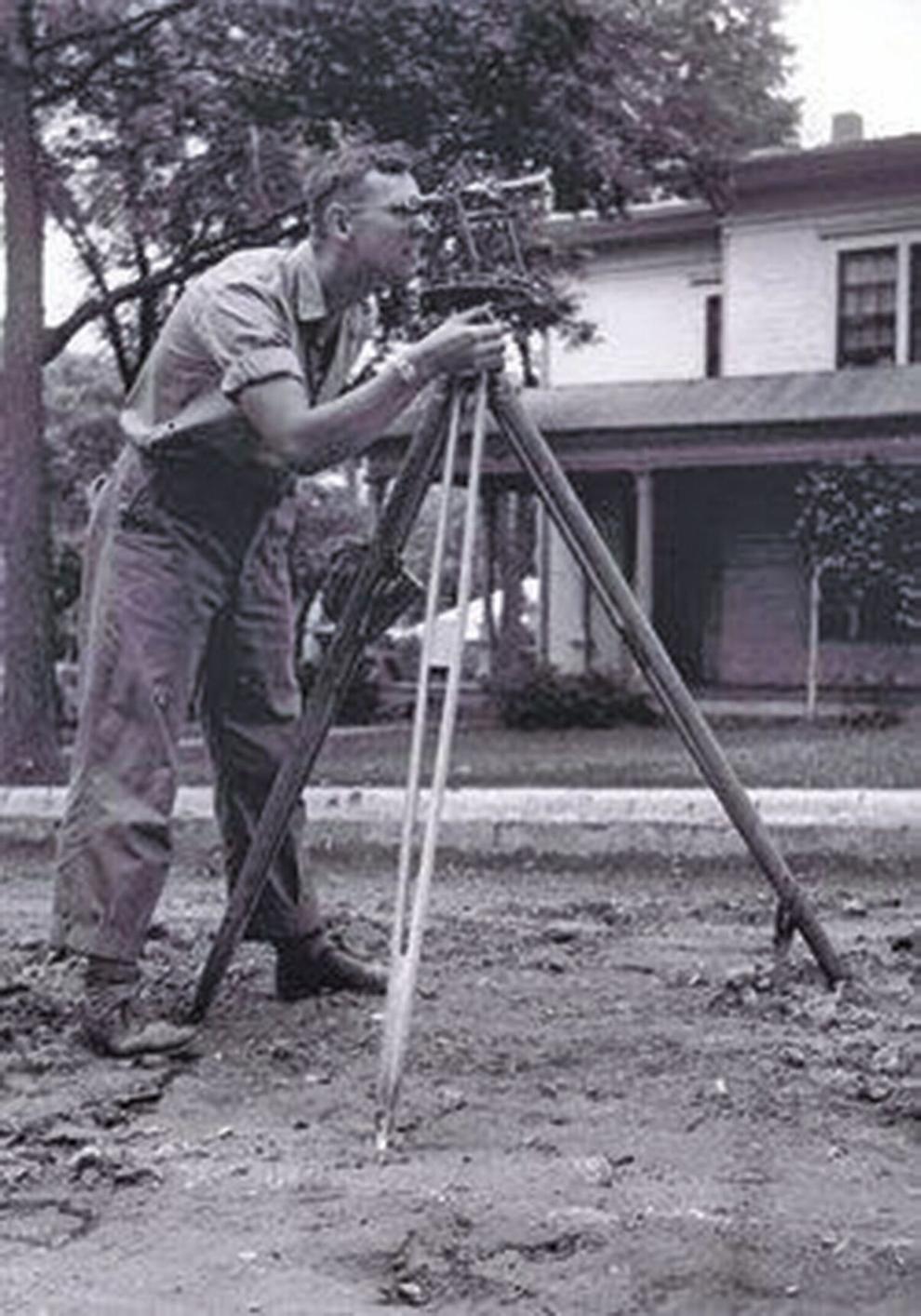 The original Ceresco settlement survey was completed by Otis H. Capron, who, at that time, lived in Berlin. This survey and map of Ceresco, dated April 5, 1850, has his name on it. Otis was born and raised in Vermont, but moved west to work in the "new settlement" American territories. He eventually moved his wife and children to Marquette County and is credited with being commissioned to survey Ripon, Berlin, Portage and Green Bay.
One of the earliest known surveys of Ripon was completed in the mid-1800s. While all towns were measured on a standard 6-mile square, this survey is primarily focused on the development of the downtown Ripon area with lots in between main streets at that time. As the town grew, residential areas within the city limits were surveyed and are on file as individual "additions" within the township borders.
Modern Land Surveying
Frank B. Farvour (1919-2006), a Ripon resident, established the Ripon Land Surveying company in 1950. At that time, Farvour was the 8th Certified surveyor in Wisconsin.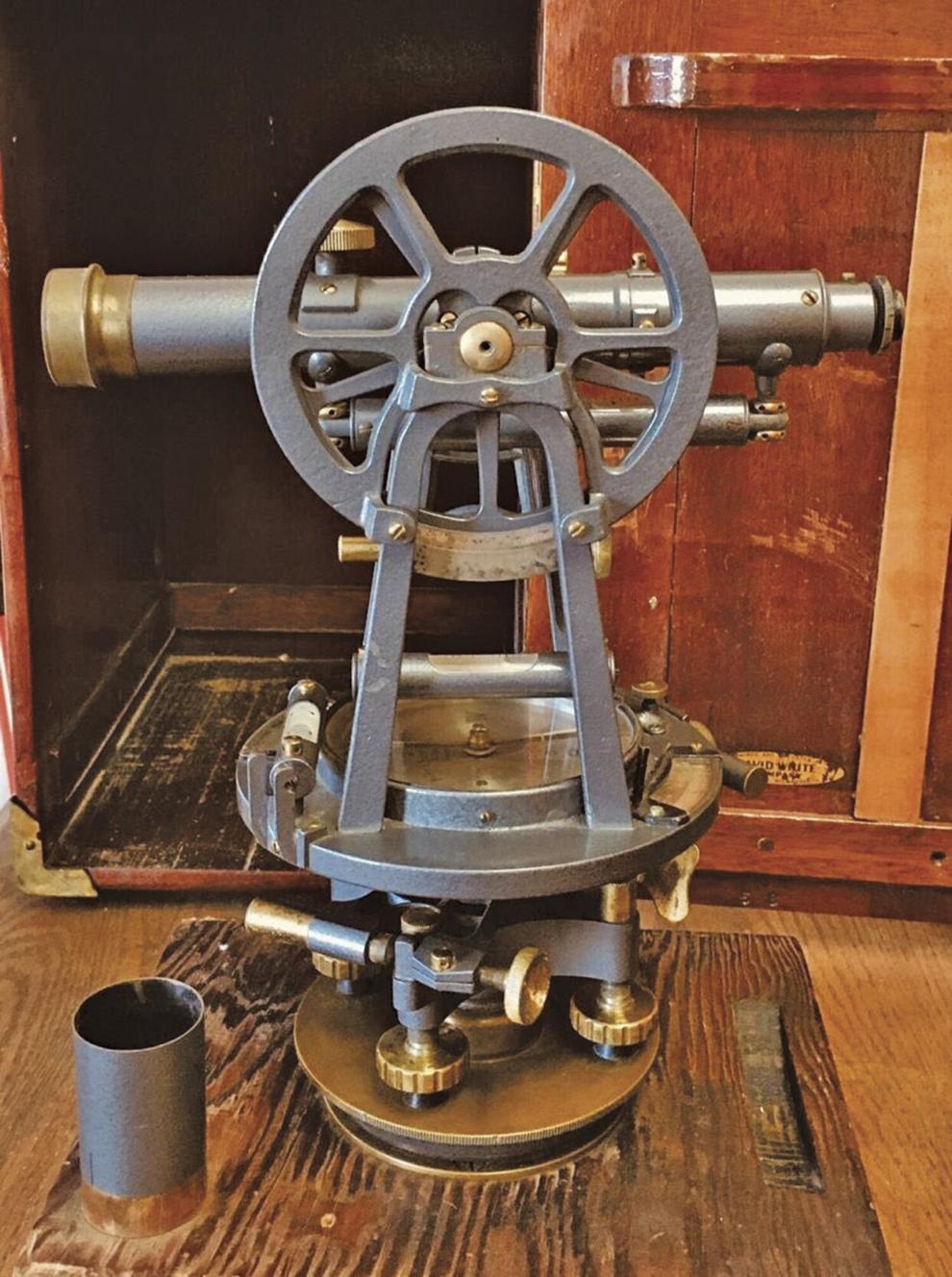 In 1965, Farvour sold Ripon Land Surveying to Sam Mullen. Today, since 1996, Dennis Green of DM Green & Associates is the owner. This business, currently located at 827 West Fond du Lac St., also has "Old Town of Ripon" surveys and plats are on file and land survey instruments archived for posterity.
Today, Land Surveying is still necessary to protect one's property investments, including land plus buildings, from encroachment or claims against the actual property owners. Surveys are also needed to transfer real estate ownership, sub-divide or develop a property.
Modern survey equipment includes lighter weight transits that have digital technology including GPS, geosystems for measuring and level accuracy, capturing visuals, scanning and registering measurements and collecting data in real-time. They are much lighter weight, smaller, easily attach to tripods and allow zoom focusing and horizontal lengths measure. Survey stakes can be made of metal or fiberglass. Survey stakes in Ripon are made of iron rebar.
The Ripon Historical Society is the oldest continually operating historical society in Wisconsin.
It is open Fridays and Saturdays from 10 a.m. to 1 p.m.
For more information follow us at www.Facebook/riponhistory or www.riponhistory.org.