With graduation ceremonies fast approaching this June, many graduation speeches could be made by National Forensic League members and alumni.
The National Forensic League was located in Ripon from 1925 to 2017.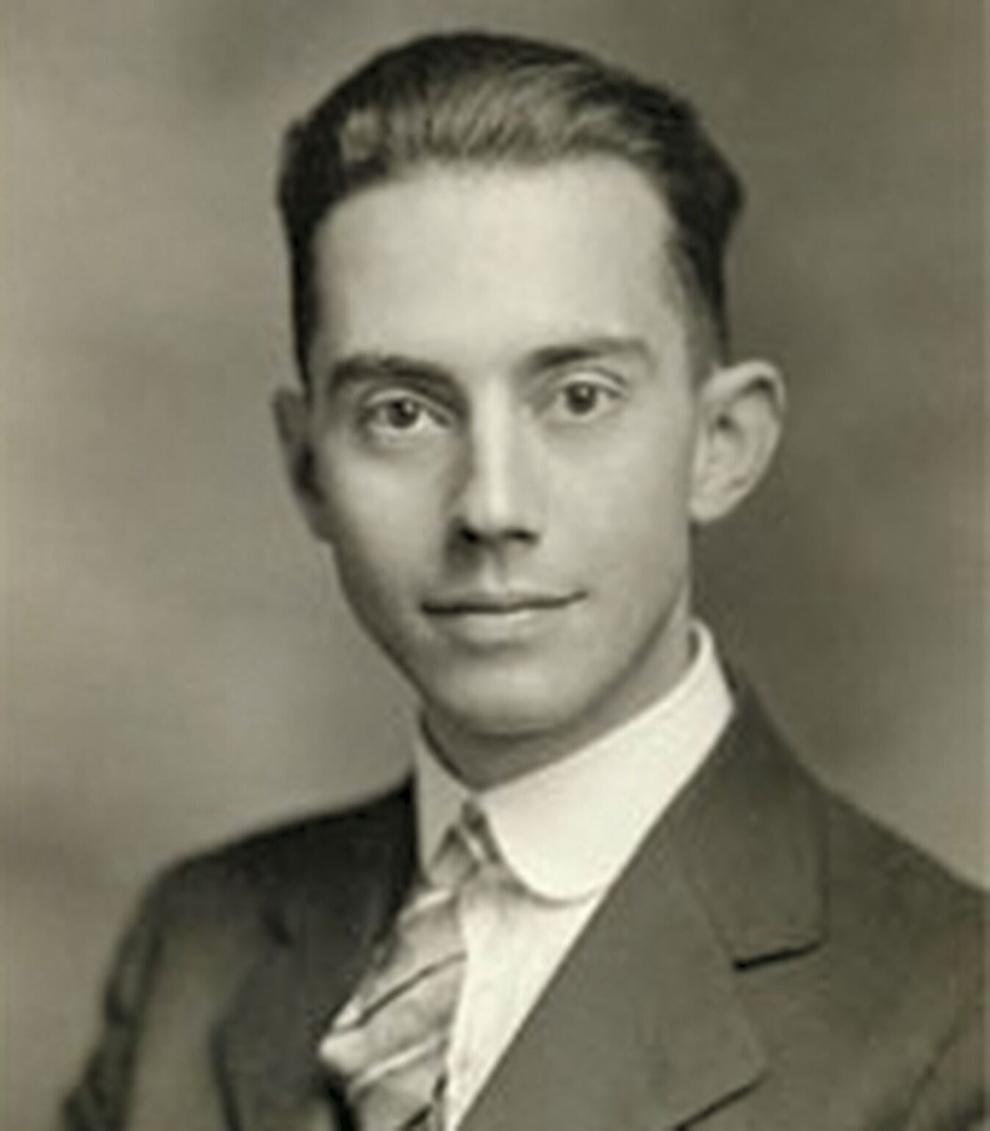 Its concept was envisioned by Bruno E. Jacob, a professor at Ripon College, when he received a letter inquiring if an honor society for high school students focused on debating existed. It did not, so Jacob drafted and circulated a proposal that would evolve into the largest high school honor society and debate in America. It's also the longest running establishment of its kind.
Earliest members of the forensic league joined on March 28, 1925. The league grew in membership and organization to include 100 high schools in 1926. The following year, 1927, the league began publishing a newsletter titled "The Bulletin." The newsletter was a forerunner to its "Rostrum Magazine," which is published today. Membership later included the use of manuals, insignia pins for wearing and other small items for member use.
In 1930, Jacob proposed a national speech tournament for league members. The following year, the first tournament was held at Ripon College with 49 schools from 17 states attending to compete. Miami, Okla., won the first-ever national championship high school debate. The league continued to grow throughout the Great Depression while the American economy suffered tremendous setbacks.
And the Forensic League National Tournament continued until World War II, when it was paused temporarily. Just prior to this, the league held events in conjunction with the first-ever Student Congress (also known as the Legislative Debate) where students emulated members of the U.S. Congress by debating government bills and their resolutions. Meanwhile, the National Forensic League in Ripon authored and held ownership of standardized rules and regulations for debate since 1927.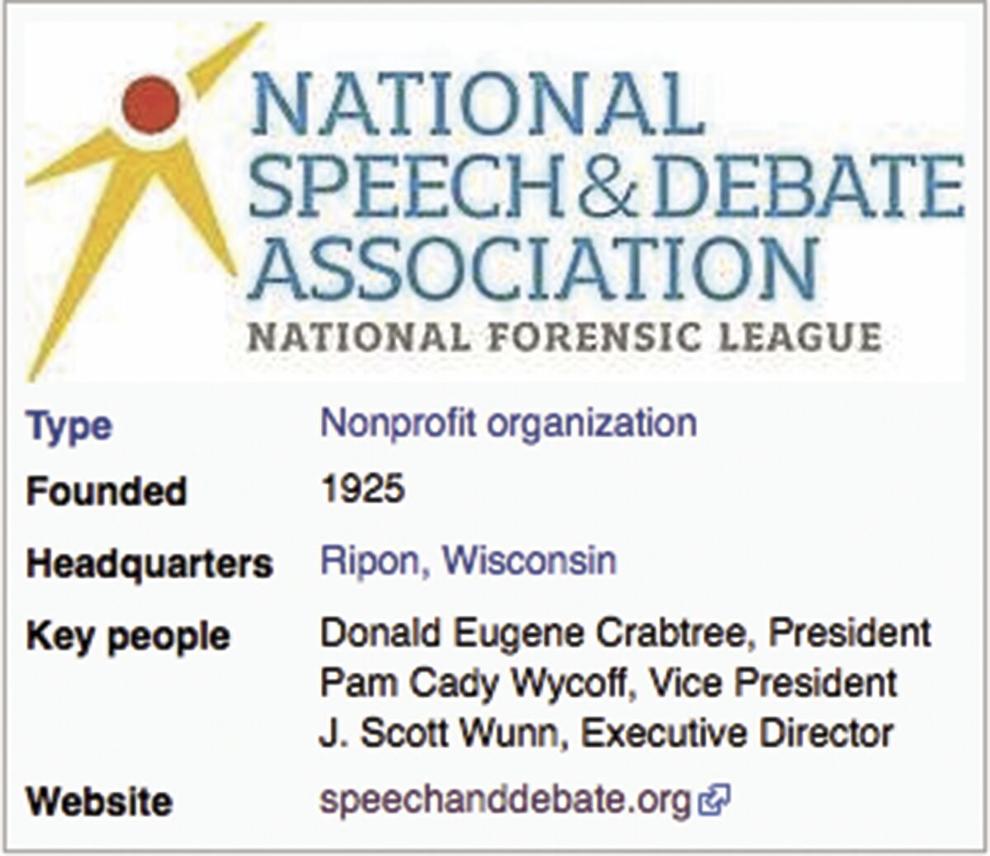 In the mid-20th century, Jacob resigned his teaching position at Ripon College in order to devote his full attention to the National Forensic League. Membership had grown to 100,000 in December 1957 and Jacob began traveling an average of 20,000 miles per year to visit members and offer guidance and support.
After decades of service, Jacob retired, handing his leadership position to Karl E. Mundt, an educator and U.S. Senator from South Dakota whose focus was speech, psychology, sociology and debate. Mundt served as president of the forensic league until 1971, followed by James Copeland of Michigan who served until 2003.
The National Forensic League began embracing technology in the 1980s, 1990s to engage students, including being able to reach farther-reaching rural communities. At this same time, a junior forensic league was formed to benefit junior high and middle school students.
Early grants to the National Forensic League were given from Phillips Petroleum and the Kaiser Foundation, which helped sponsor debates, outreach to existing and prospective members and awards recognition programs. A reflection of this collective effort was the 900,000th league member joining the league in the mid-1990s. Many other grants and donations have followed that help fund and keep this organization growing.
In 2014 the league officially changed its name to the National Speech & Debate Association, using the National Forensic League as a tagline under the new name. It also relocated its headquarters from Ripon to West Des Moines, Iowa in 2017.
The association's recognition opportunities have grown to include academia and national student of the year awards. Since its founding in Ripon, the association has enrolled more than 1.4 million members within all 50 U.S. states. Annual speech and debate tournaments continue to be held and more than $153,000 dollars in college scholarships are awarded at each national tournament, assisting students toward post-secondary education. The forensic league may be followed at www.speechanddebate.org/ or on Facebook and Twitter.
The Ripon Historical Society is the oldest continually operating historical society in Wisconsin.
The Historical Society is temporarily closed due to COVID-19.
For more information follow it at Facebook/riponhistory or www.riponhistory.org