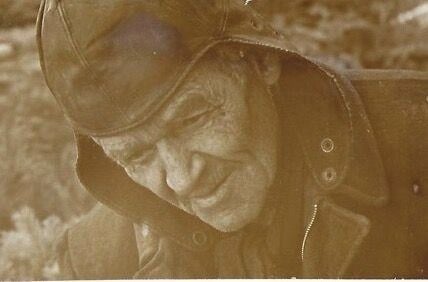 Cemeteries are always a subject for October.
At one time, Ripon had a grave digger named Billy (William) Prill who for more than five decades made sure the dead of Ripon were placed 6feet under.
Prill started working in the city's cemeteries in 1922 after having served in World War I and then working for Ripon Knitters.
He took over for George Godell who was the chief custodian of Hillside Cemetery until the day he died in 1939 at the age of 95. Prill spent his career as superintendent, sexton, director and honorary superintendent of the Ripon Cemetery Association before retiring at the age of 76 in 1972. He took care of Hillside Cemetery, Woodlawn Cemetery and then Garden of the Cross Cemetery after it was opened in 1960. After retirement, he took daily strolls through the Hillside and Garden of the Cross cemeteries walking hunched over with his hands behind his back and wearing the same set of clothing each day.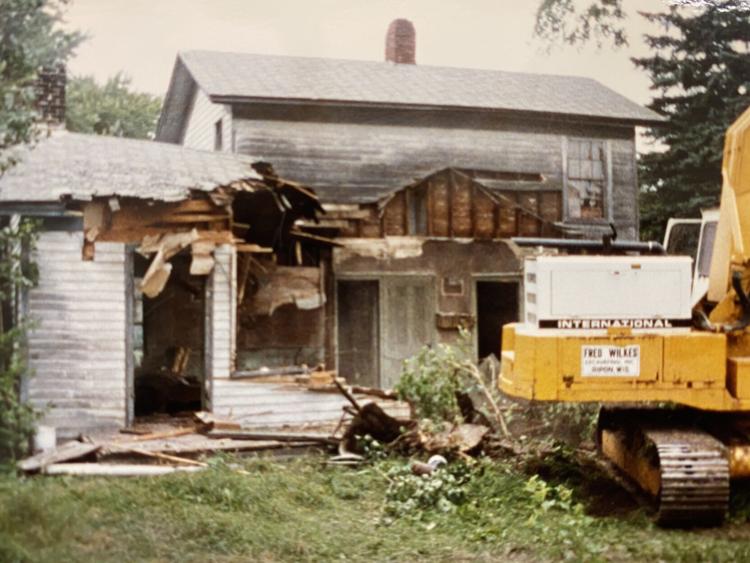 Prill once worked six days a week during the summers and was paid $7 for each grave he dug. He dug all graves by hand using a shovel and each 7 1/2-feet long by 3-feet wide grave took about four hours to complete. If a grave site was needed in the winter, Prill would start a fire over a gravesite to get the frost out of the ground before he could dig. About 65 to 70 graves a year were dug by hand by Prill. He would also mow, trim bushes and trees, set and repair headstones, and water plants.
In a walk through the cemetery in 1978, he showed a Commonwealth Press reporter an unmarked area where many babies were buried. He noted "the parents were too poor to buy a grave plot. They paid $1 to have babies buried in this unmarked spot and that was the end of it."
Prill's told the Commonwealth that one of his favorite stories about Hillside Cemetery was when two college students exhumed the body of "Honest John," who was one of the very few black people to live in early Ripon. Prill reported the "whole sordid affair to the college president" and the students were caught. They had displayed the skull in their dorm room. He also revealed that one of his favorite grave stones had the dates chiseled onto it incorrectly and read that the person died before they were born.
He also liked the Burr family headstones one of which stated, "My pipe is out," and another "Not all fools are dead yet."
Prill also stated that Judge Burr, a prominent Ripon citizen, had his dog buried in his family plot.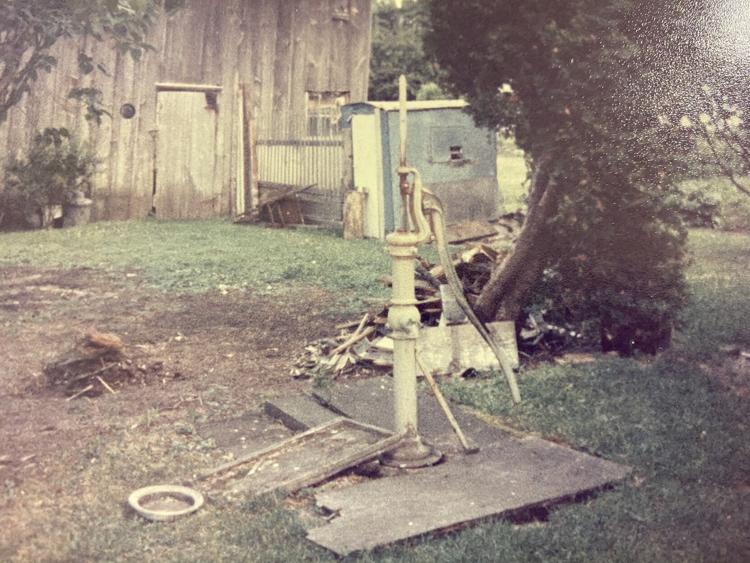 Prill was born in 1896 and moved into his family home at 60 Cedar St. a year later. The house, reported to be built in 1858, was only two blocks north of the cemetery. His father died in the home in 1937 at age 71 and his sister, Adeline, died in the home at age 52 in 1947.
Prill told the Commonwealth Press that he "lived like a Pilgrim."
The Commonwealth noted that he "had a spartanish, self-sufficient style. He heats his house with wood. There's a water pump and outhouse in his backyard. Inside his barn are four chickens that keep him well supplied with eggs. A huge garden provides him with potatoes and other staples. He dries apples for year-round eating, and in the fall, collects loads of walnuts, out of which he makes nut mash. He buys little from the store."
Prill also hunted and fished for food.
Starting in 1980, the city of Ripon delivered old Christmas trees to Prills' house. Prill then trimmed off the branches and sawed the wood into sections for the wood stove which heated his house. His cooking stove was purchased by his parents in 1895 and the stove in his living room came with the house. In 1982, the city council granted Prills' request to not have his house hooked up to city water and sanitary sewer lines. The only appliance Prill had was a refrigerator, he also had two bare light bulbs. Water came from a pump in his yard and about 20 feet from that was an outhouse.
Prill, who had never married, never graduated from high schooland never owned a car, died at age 88 in 1985. His sister then inherited the family home but never used it or visited it. The house eventually fell into disrepair and it was razed by the city in 1991.
The Ripon Historical Society is the oldest continually operating historical society in Wisconsin.
The historical society is temporarily closed due to COVID-19.
For more information, follow it on Facebook and/or online at www.riponhistory.org.