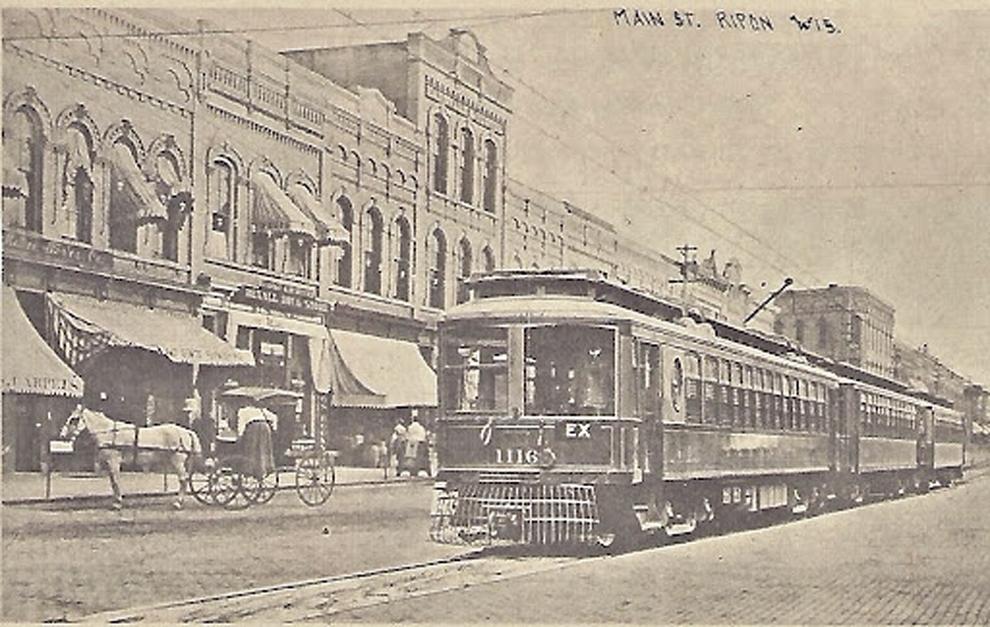 The Nov. 5, 1964 Ripon Commonwealth Press featured a photograph from the turn of the century showing a streetcar on the east side of the 100 block of Ripon's Watson Street.
A caption noted, "Some long-time residents of Ripon may have a postcard showing a streetcar on the public square in front of the former Lueck Hardware store. Actually, through trick photography, an enterprising person superimposed a streetcar onto a photo of Ripon's public square and did a good business in selling the postcards."
Later that month, on Nov. 19, 1964, the Commonwealth featured another "trick photography" postcard from the early 1900s calling it a "prankster."
The photograph also is of the eastern 100 block of Watson Street just off the present day Rotary Square and shows an approximately 16-story building in place of the present day triangular three-story Patina Vie building at 205 Watson St. Individuals who look closely can see that the same photograph was used for both manipulated photos. In the street car version of the photograph, 205 Watson St. can be seen in the distance.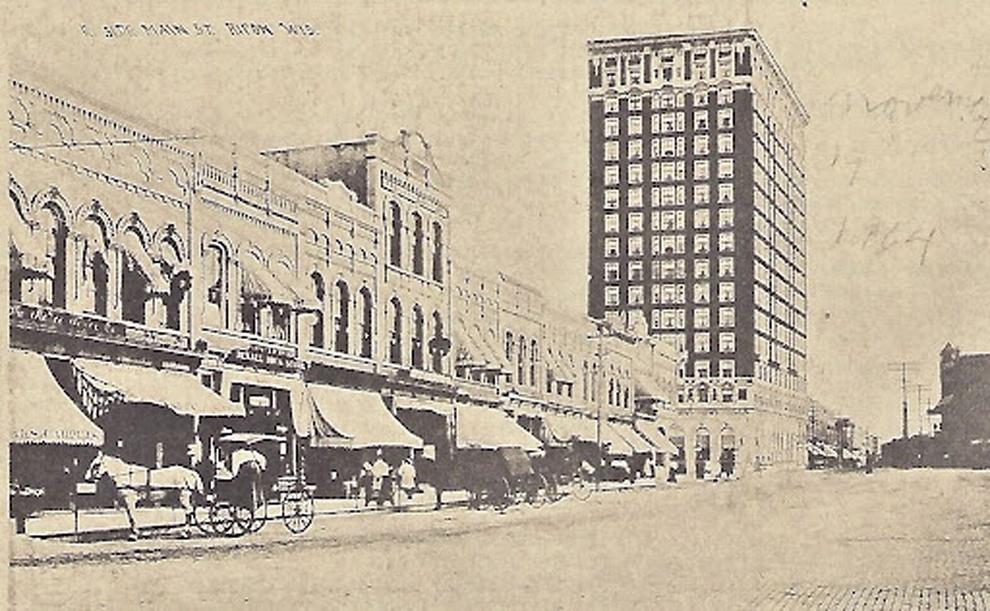 Today, it would be easy to change a photograph using Photoshop or Lightroom. However, years ago "photo manipulation" was more complicated and required a lot of time and money.
Photos such as these early ones of Ripon would have been made piecing two photographic negatives together. Some of the more bizarre examples of this were pictures of living people with their dead loved one behind them. Today, using modern digital editing technologies, this would be easy. Years ago this was a skill when using film and hand development of that film.
Electric streetcar service was proposed for Ripon, but it never materialized like in Omro where a streetcar line ran to Oshkosh. This might be because Ripon already had train service to both Oshkosh and Fond du Lac.
In early 1903, the Ripon Common Council unanimously passed a vote granting Madison and Northeastern Railway Co. the right to construct, maintain and operate an "electric road" in the city of Ripon.
Ripon's mayor at the time vetoed the measure because the railway company did not furnish bonds to complete an interurban streetcar line connecting Ripon to Oshkosh.
Do you know anyone who collected or may have a copy of this postcard in their collection?
The Ripon Historical Society is the oldest continually operating historical society in Wisconsin. It is open Fridays and Saturdays 10 a.m. to 1 p.m.
For more information follow us at Facebook/riponhistory or www.riponhistory.org.