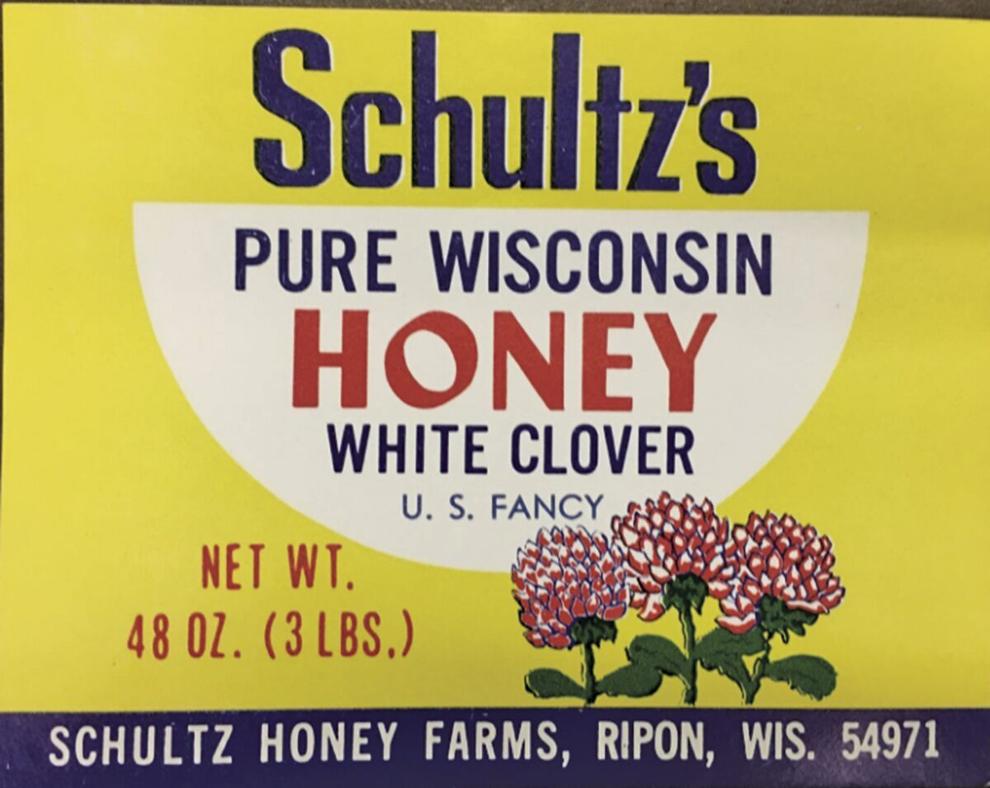 As our weather warms, flowers bloom and the bees start buzzing, let's reminisce about the Schultz Honey Farm that was located on Liberty Street just west of South Union Street.
Originally founded by Arthur John "Honey" Schultz (1884-1970) in 1901, he grew this to one of the largest honey processing businesses in Wisconsin. Retiring in 1945, he passed the honey farm on to his son in-law, John Mills.
In the early 1960s, three brothers by the last name Schmitz purchased the Schultz Honey Farm from Mills — they were Dennis, Eldon and Leonard Schmitz. And so, the Schmitz brothers owned and operated the Schultz Honey Farm until it closed in the mid-1990s.
During their ownership the average number of beehives in operation were approximately 2,200, housing an average 70,000 to 120,000 bees. Most of the bees were Three-Banded Italian and Carolina species.
Bees remain in their hives during Wisconsin winters to stay warm but do come out on sunny winter days when the temperature is above 50 degrees. There is always some bee loss in hives every winter due to weather and natural causes.
Schultz Honey Farm replacement bees were ordered, purchased, picked up in Moultrie, Ga., and driven straight through to Ripon ensuring they were safe and healthy (a 16-plus hour drive).
When bees are first purchased they're sprayed with sugar water to discourage them from flying or trying to exit their "packages" along the trip to their new hives.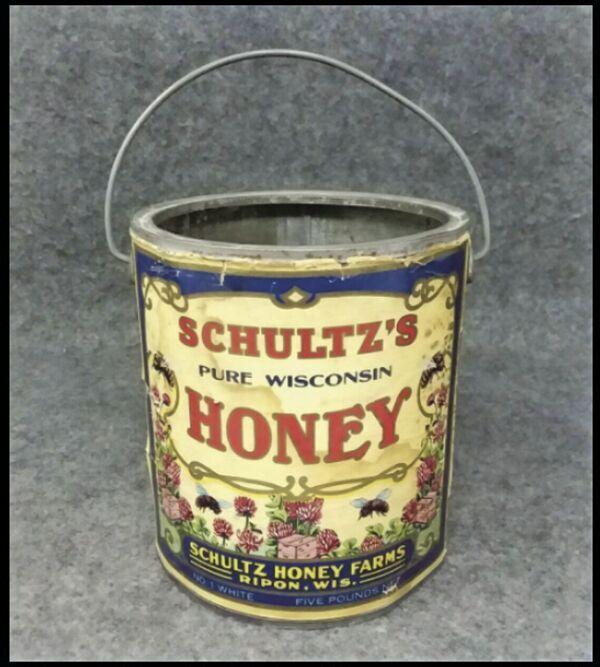 When first introduced to existing Schultz Honey Farm hives, new bees would clean themselves and start their work right away. As a normal part of bee care, when the former honey farm owners checked queen bees during odd-number years they clipped the queen's left wing (using scissors) and during even-number years clipped their right wing to help date the queen's age and chart health status of the bees.
Schultz Honey Farm beehive boxes were stationed throughout Green Lake, Fond du Lac plus Calumet, Washington and Dodge counties, allowing the honey to be produced from different clovers, alfalfa, basswood, buckwheat and various flowers.
Mild clover honey is light in color; buckwheat and fall flower honey is recognizable as darker in color.
Although there were no documented encounters with bears coming after their beehives, the former owners state they often fought off opossums sitting in front of hives to catch and eat bees as they flew out to do their bee work.
The Schmitz brothers prided themselves in their highest annual yield of honey weighing in at 500,000 pounds for a single year of harvesting. Average production was 130,000 to 150,000 pounds annually
Although the Schultz Honey Farm was always a family-owned and operated business, seasonal help was hired to harvest and process the honey.
There are many former Ripon College and high school students that remember working at the honey farm.
The "long barn" (or largest building) at the Schultz Honey Farm was used for harvesting, processing, packaging and preparing honey for shipping to market. The honey was sold to wholesale distributors, who then delivered it to food and grocery stores across the United States.
Today, honey production from statewide Wisconsin honey producers with five or more bee colonies totaled 2.16 million pounds of honey in 2019, according the U.S. Department of Agriculture. The number of bee colonies totaled approximately 46,000 statewide. Yield per colony averaged 47 pounds. In 2019, the value of honey generated from Wisconsin totaled approximately $6.46 million dollars, a 5% decrease over the prior year.
For those who are collectors, there often is Schultz Honey Farm memorabilia for sale on eBay. The Ripon Historical Society also has some items, including the Schultz Honey Farm sign on display in the museum and barn located at 508 Watson St.
The Ripon Historical Society is the oldest continually operating historical society in Wisconsin.
The Historical Society is temporarily closed due to COVID-19.
For more information follow it at Facebook/riponhistory or www.riponhistory.org