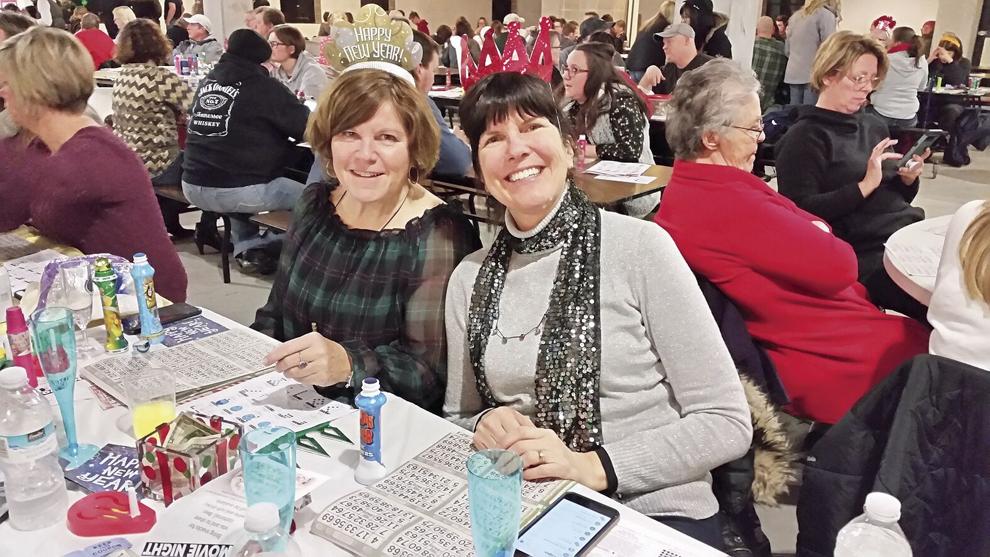 Hold on to those noisemakers and party hats — you will need them for Town Square's New Year Bingo.
The bingo game is scheduled for New Year's Day at 492 Hill Street.
Doors and concessions open at 5 p.m., card sales begin at 5:30 and games start at 6:30.
The festive event is Green Lake's favorite ways to kick off the New Year, complete with a champagne toast, door prizes throughout the night and a 50/50 raffle.
"Why stop the party when the clock strikes midnight on New Year's Eve?" said Phil Burkart, one of Town Square's founders and bingo caller. "We want to keep the party going on Jan. 1 with a special bingo game that will start the year off right."
The night features 13 games, plus speedy bingo and a progressive blackout final game with a jackpot of $1,257 plus half the night's progressive sales if bingo is called within 51 numbers. The jackpot is estimated to exceed $1,500.
Concessions will be available for purchase in the ballroom's new Jury Room Bar, including $2 Sheboygan hot dogs, chips, beer and wine.
Carry-ins are prohibited. Attendees may arrive early to find their preferred seats — the higher the jackpot, the faster the game fills up.
Monthly bingo games typically occur on the last Saturday of every month.
This year, Christmas falls on the last Saturday of December, so the game has been moved to Jan. 1.
Proceeds from the bingo games support Town Square, an award-winning community center located in the historic county courthouse buildings in the heart of downtown Green Lake.
For more information, visit Town Square Community Center or call 920-807-0008.