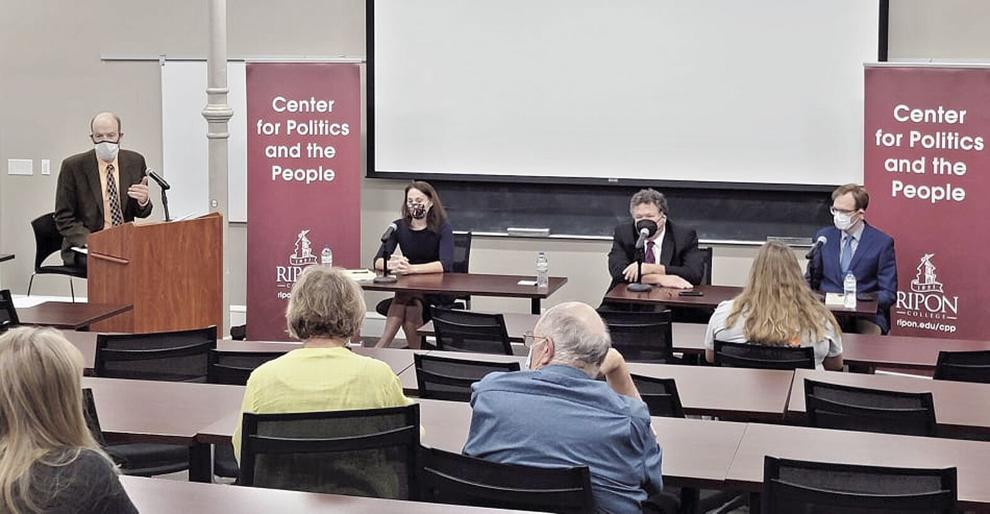 When a Fox Valley paper mill was put in receivership in 2017, it looked as if another midwest manufacturer would close its doors, leaving hundreds without work and creating a hole in the local economy.
Then, a county executive, lawyers and a labor union banded together to do what some thought was impossible: Save the mill.
Their plan worked and the paper mill is still operational today, creating a blueprint for how community-minded individuals can triumph.
That's according to a new book, "One Day Stronger: How One Union Local Saved a Mill and Changed an Industry — And What It Means for American Manufacturing," written by U.S. Senate candidate and Outagamie County Executive Tom Nelson.
Nelson told that story to an audience of community members at a panel discussion at Ripon College last week Wednesday, sponsored by the Center for Politics and the People.
He was joined in recalling the story by attorneys Tim Nixon and Sara Geenen, who were involved in developing the legal strategy that ultimately saved the mill.
In 2017, Appleton Coated paper mill — now named "Midwest Paper Group" — was facing two major challenges: It was lagging behind market demands and struggling to produce a profit for shareholders, Nelson said.
Although the mill was working to pivot its business model from producing white paper to brown paper, which is used for cardboard boxes and food wrappers, it faced an uphill battle with the financial sector.
The mill tried to tell its main investor, PNC Bank, that it was working to change its business model, but it was behind on the numbers it had to post for its loans, giving PNC Bank the opportunity to force the company into receivership.
Receivership isn't bankruptcy, rather it's a court-appointed tool that can assist creditors to recover funds.
Geenen said receivership maximizes the value of a company's assets to repay creditors.
"Receivership is where companies go to die," she said. "Oftentimes, the receiver wants to get as much money as possible out of a company's assets as quickly as possible, and then distribute it to creditors and just be done."
In this case, an auction was scheduled for 30 days after the receivership case was filed, which didn't give prospective buyers enough time to do their homework regarding what would be involved in continuing to operate the mill, Geenen noted.
She described the auction as selling the company off as spare parts, with no likelihood of continuing to operate the paper mill.
Things looked bleak for the struggling paper mill, but then Nelson had lunch with Nixon, where Nixon layed out a possible strategy for saving the mill.
They then partnered with Geenen to execute that strategy.
She successfully argued in court that closing the mill would violate the collective bargaining agreement with its union and proceeds from the sale were going to one creditor, when 450 creditors (union members) were owed $2 million in back pay and lost vacation days.
"Winning on these equity grounds is pretty challenging, and — in this particular case — there were additional challenges because we had such a short auction process," Geenen said.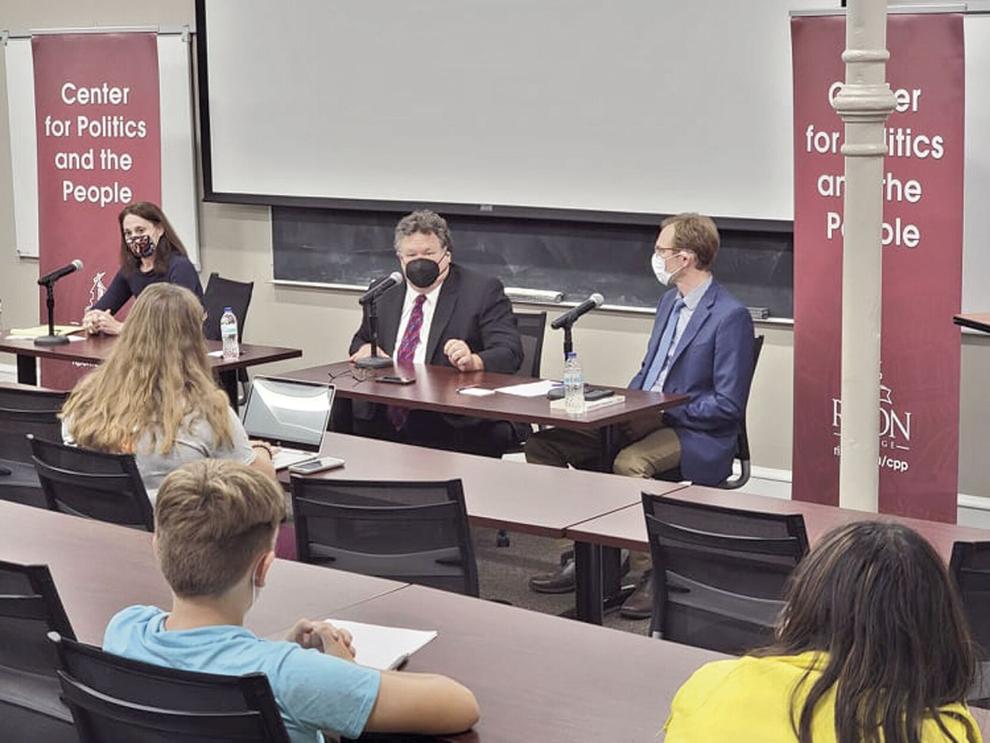 Another challenge facing the effort to save the mill was the state of the labor movement in Wisconsin circa 2017, Nelson said.
He explained that organized labor suffered major blows in the form of Act 10, which diminished the power of public sector unions, and Wisconsin's Right to Work law, which prohibits labor contracts that require workers to pay union fees.
Those setbacks in union power, combined with multiple paper mill and manufacturing closures, made many employees feel powerless as if the mill closing was a foregone conclusion, Nelson noted.
"The big hurdle was to convince the workers and convince the community that we could save it, that this could be different if we play our cards right," he said.
Ultimately, they came to a transition services agreement in court where the mill continued to operate in an idle state — maintaining equipment and producing paper — while a new business plan was put in place, Geenen said.
As part of the agreement, employees chose to give up a portion of the benefits that they were owed in order to save the mill.
"This would not have happened if there wasn't a union at Appleton Coated," he said.
Nelson added that the story of Appleton Coated serves as a blueprint for many manufacturers struggling to modernize in Wisconsin.
When an industry is perceived as dying, there's a lack of investment. In the case of paper mills, Nelson said state funding had been cut in half and private investors were steering clear.
He believes public investment in jobs that provide the backbone for communities is key to helping employers adapt to the needs of a shifting economy.
"You have to have your elected officials, you have to have the industry and you have to have everyone else acknowledge that this is worth saving, and to put their money where their mouth is," Nelson said.