The Ripon Area Fire District (RAFD) has released information regarding last night's barn fire at W13257 Cork Street Road., which caused damage to equipment and the building.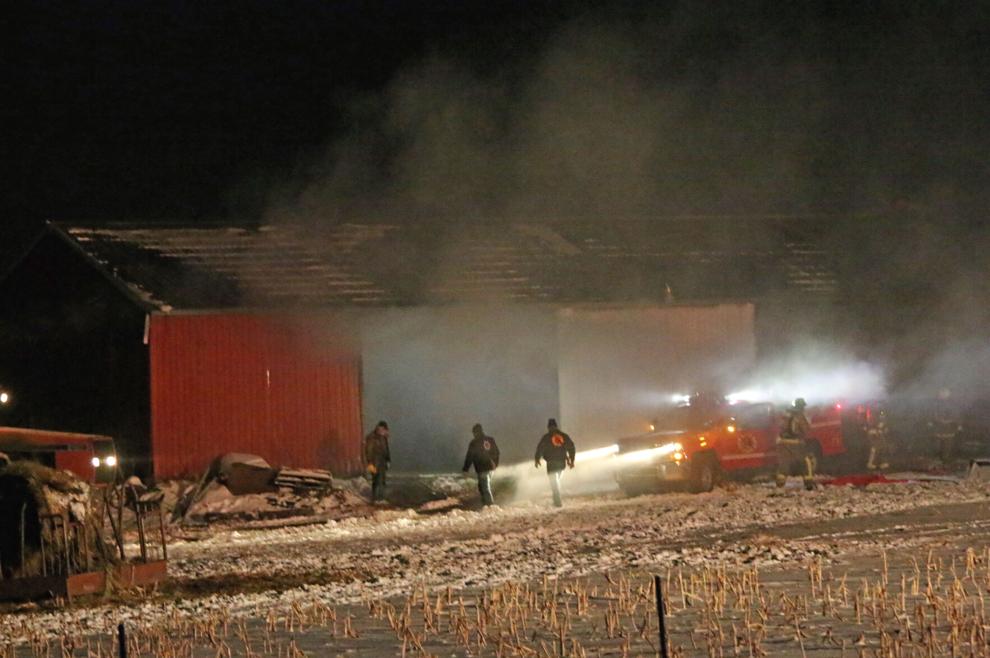 Aside from that damage, the fire did not cause loss of cattle and no civilians or firefighters were injured, according to RAFD Deputy Chief Mark Sabel.
Sabel said the fire district received a call last night (Wednesday) around 9:40 p.m. that a piece of equipment had caught fire in the barn. 
"Upon arrival of the first unit, they found a fully involved skid loader along with several large round bales on fire inside the pole building-type structure," Sabel said. "The rapid response vehicle arrived and was able to contain the fire until the other fire units arrived."
Because the fire and building were roughly 500 feet from the road, Sabel noted it was difficult to get the fire out. 
"Cold temperatures did not help the situation along with no direct access to the barn," he said. 
Cork Street Road Barn Fire — Dec. 30, 2020
Firefighters contained the fire to the east side of the metal pole barn, which made it possible to remove several tractors from the building along with the skid loader that had been on fire, Sabel noted.
He added those efforts allowed firefighters better access to the hay bales on fire in the building.
The Ripon Area Fire District called for mutual aid from nearby departments and received assistance at the scene from Markesan, Brandon-Fairwater and Princeton fire departments with manpower and tenders. 
In addition, Ripon Guardian Ambulance Service provided medical standby and assistance while the Fond du Lac County Sheriff's Department and town of Ripon kept the scene safe by limiting access and salting the roads as ice started to form. 
Emergency personnel were able to clear the scene by roughly 12:14 a.m. 
The fire comes a little more than a year after another fire on Cork Street Road in the town of Ripon destroyed Chuck Nelson's home.