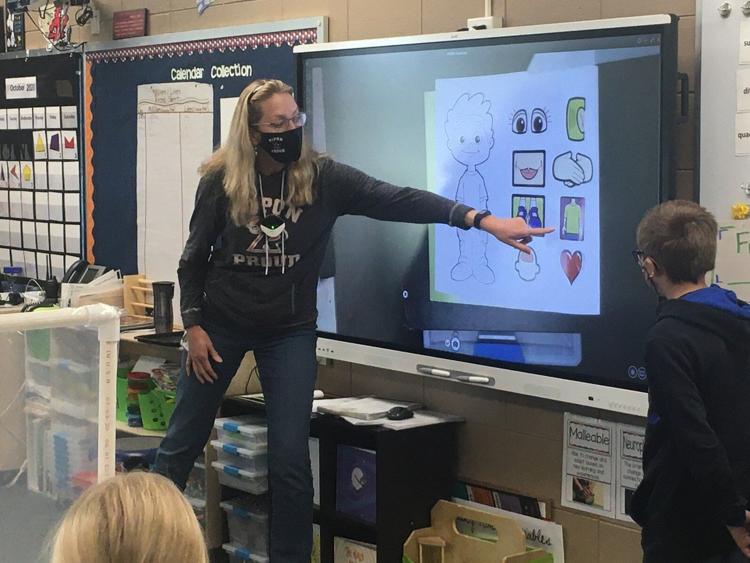 This summer, there was much debate surrounding the reopening of schools amid the COVID-19 pandemic.
Should they open in-person? Should they open virtually? Should they take a hybrid approach?
School districts around Wisconsin took a variety of approaches as they worked to reopen for in-person instruction to mixed results.
As some school districts in the region have been forced to close, both the Ripon Area School District and Green Lake School District have managed to remain open and prevent the spread of COVID-19 in the classroom.
How did they do it?
RIPON
According to Ripon Area School District Superintendent Mary Whitrock, one of the keys to successfully reopening schools was the "extensive planning and preparation" that took place before school even started.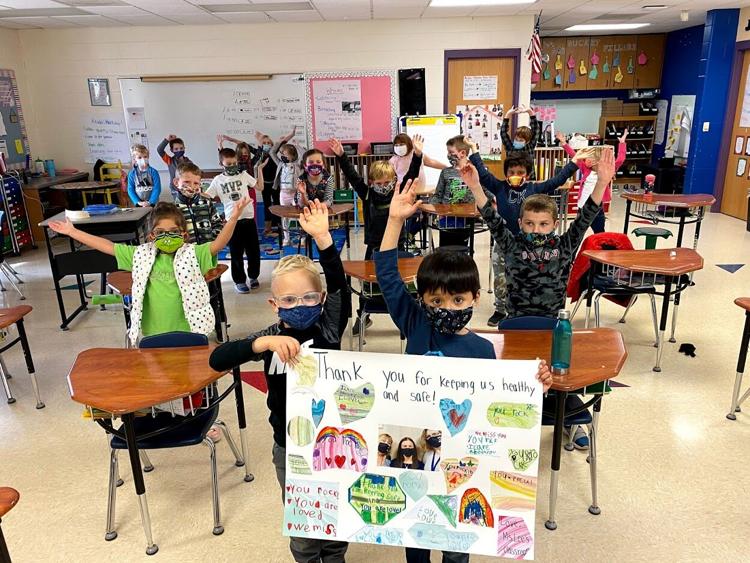 Those early discussions allowed the district to have a plan in place to monitor everyone's health with daily symptom and temperature checks, as well as ensure schools are cleaned throughout each day.
Additionally, Whitrock said the district is responsible for working through each positive COVID-19 case to identify potential close contacts "to ensure those who need to stay home, stay home"
"It involves conversations with the person who tests positive and retracting their steps and who they were with the two days prior to the onset of symptoms," she said. "It is a long process. If we find out about a positive case on the weekend, our staff are spending 4 to 5 hours to process that one case and ensure everyone who needs to go into quarantine is contacted."
When a student is forced to quarantine at home, Whitrock noted the district ensures needed books, computers and other supplies are sent home. When an entire class has to quarantine, she added that they can learn virtually from home.
"Everyone has been really good about providing accurate information," the Ripon superintendent said. "It is exhausting, but our team is staying diligent."
At the middle school and high school, Whitrock said the district has ensured social distancing through its "cohort model" of alternating between in-person and virtual learning, so it has not quarantined large groups of students.
At the elementary schools, however, a positive case in a classroom results in the entire class being sent home for 14 days.
"Here's why we quarantine: A person who has been exposed to the virus may develop symptoms anywhere between 1 to 14 days," Whitrock said. "That means a negative test on day 5 is only good for that moment. You could have symptoms on day 6."
In fact, the district has one class that has been out for two, 14-day stretches, which Whitrock noted can be difficult for families.
"We have parents who have had each of their child's classes go into quarantine," she said. "It makes it difficult for them to get to work. We understand that and that is why we are doing everything we can to stay open."
So far, the district has not identified any transmission in the classroom, which Whitrock attributed to masking, social distancing and extensive cleaning.
Even so, Whitrock noted administrators "hold their breath" each week as they monitor the numbers of students and staff either contracting the virus or being exposed to it.
She said one of those weeks was the week of Oct. 12 to 16, when the district had its highest number of positive cases and number of students quarantining.
"We had 12 new cases that week and 68 individuals went into quarantine, including a classroom at MPQ [Murray Park/Quest] and BPJ [Barlow Park/Journey]," Whitrock said. "Of those 12 cases, most were from a positive case in the person's home. This [last] week we were at seven new cases and only 19 new quarantines."
Despite the added stress, Whitrock noted the district views fighting to keep schools open to provide an education as an essential service.
"We know our parents need to get to work and need to know their children are safe at school," she said, adding that seeing the community rally behind its schools has been heartwarming.
"Our parents have been so appreciative and sending thank you notes and kind messages to our staff," she said. "That is really key to keeping everyone going. Seeing our students learn and grow and making progress makes it all worth it."
GREEN LAKE
Neighboring Green Lake's school has seen a similar story play out within its walls as both Elementary Principal Gina Baxter and Secondary Principal Cathy Moore said at last week Wednesday's School Board meeting that the district's reopening has been largely a success.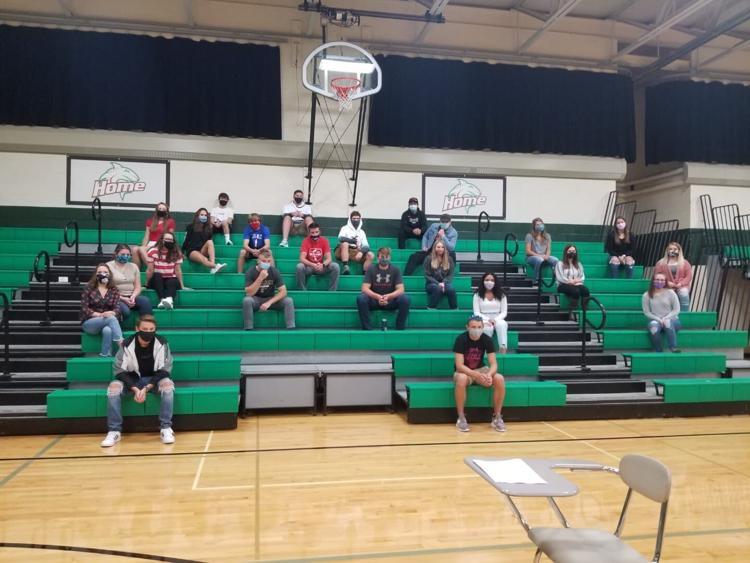 In fact, Baxter said Green Lake School District has not found any evidence of virus transmission at school.
"That's good news; it means that we are mitigating the virus here in school," Baxter said. "We have quarantined 11 staff members because of potential exposure here at school. Now, we have not really had anyone develop any symptoms because of that, but we have to take these measures to keep everyone safe."
She added the school has been aggressive in quarantining to prevent an outbreak in the facility.
"I think we're doing what needs to be done to keep our kids safe," Baxter said. "Even if it requires quarantining a whole class of students, we're doing that, even if they're not sick, to keep them safe."
Additionally, she noted public health guidance has evolved to require the school to quarantine both close contacts and contacts of those contacts, which she expects will lead to an increase in quarantined students.
As of last week Wednesday's School Board meeting, Moore noted there were only three students out on quarantine and no teachers in the secondary school, which is "the lowest numbers we've ever seen."
"I truly feel that we're doing something right," she said. "Hats off to a lot of our teachers and students who are striving to be vigilant with wearing masks and washing their hands and sanitizing their desk."
Beyond preventing the spread of coronavirus, Moore said the middle school and high school are emphasizing students' social and emotional health.
For example, she said there was a class of middle school students who were in the same classroom — without a window — together all day everyday, except for gym and art classes. As a result, Moore explained they were getting annoyed with each other quite easily.
Moore noted school officials took notice, held a staff meeting and decided to move them to the elementary school computer lab, which has a window and is close to the middle school section of the building.
"Those kids seem to be approaching their studies and each other in a little bit more of a positive manner," she said.
Although things aren't exactly as they used to be before the pandemic, administrators in Green Lake and Ripon agreed that students have largely held their heads high and followed social distancing procedures to make the most of an uncertain situation.
"They're doing their best and they're adjusting, so I'm really proud of our students," Moore said.