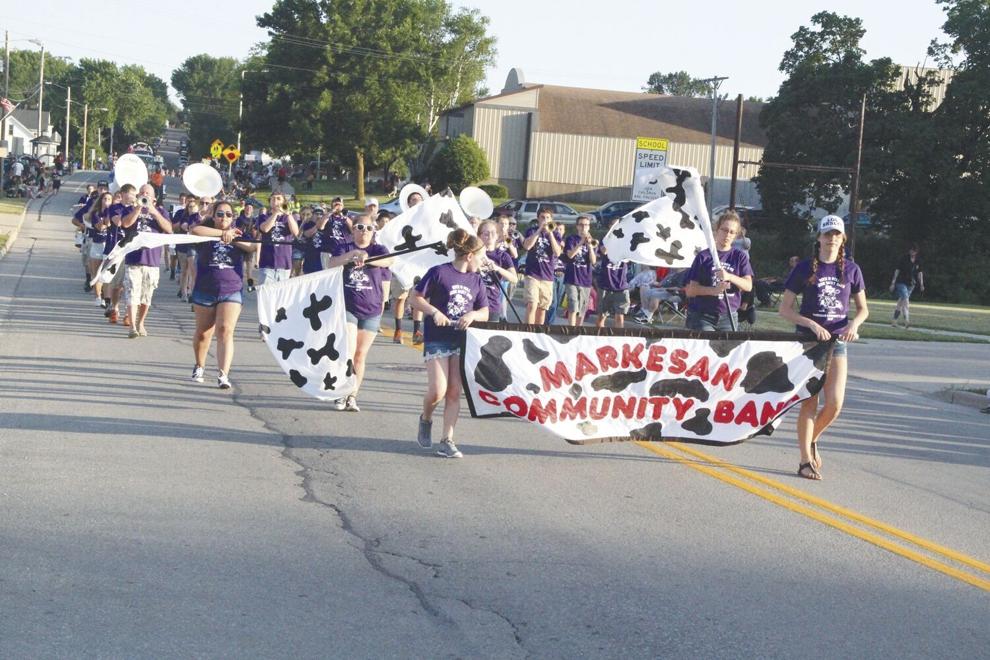 Markesan's annual June Dairy Days will once again salute the region's farmers as the festival is set to return Friday, June 11 to Sunday, June 13 at Hein Park.
After canceling last year's festivities due to COVID-19, Markesan Area Chamber of Commerce President Terry Krombos is expecting a big turnout this year.
"We're hoping for one of our biggest years yet," he said.
Markesan's signature event will kick off Friday, June 11 at 4 p.m. when fairgrounds open. Friday also is $15 wristband night for unlimited carnival rides from 5 to 9 p.m.
Green Lake County Pork Producers will have a pig roast Friday at City Garage on South Bridge St. from 5 to 7 p.m.
Live music will be performed all afternoon Friday with Tom Winkers at City Garage from 5:30 to 8:30 p.m. and Cherry Pie performing at the Markesan Fire Department Street Dance from 8:30 p.m. to 12:30 a.m.
Friday's festivities will end with a firework display at dusk.
Saturday morning starts bright and early with the Agribusiness Country Style Breakfast from 7 to 10:30 a.m.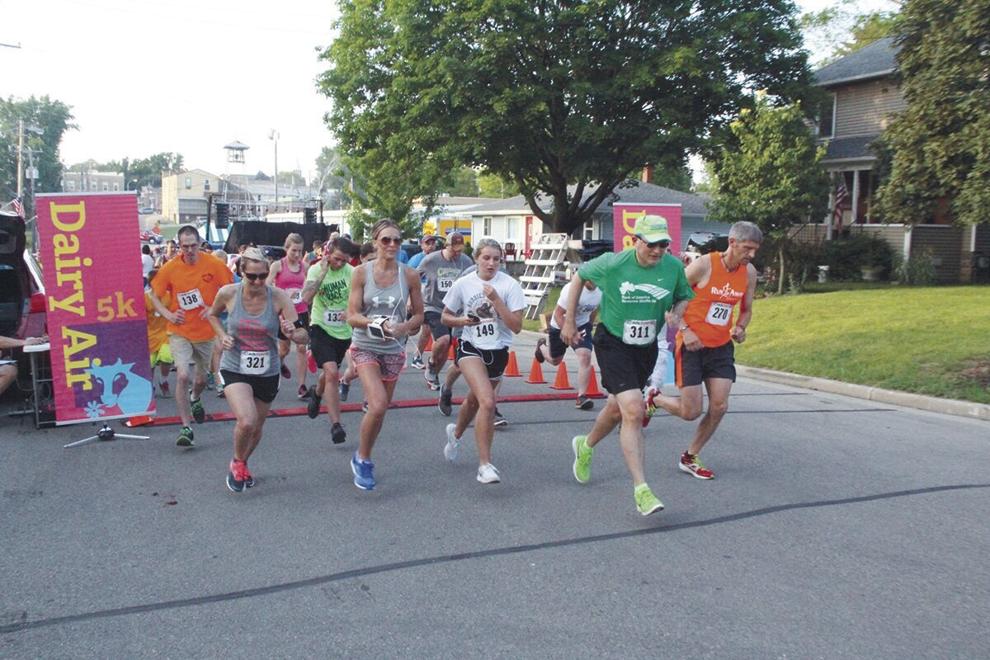 Breakfast will be followed by the annual kids pedal pull with weigh-in beginning at 10:30 a.m., followed by the pull at 11 a.m.
Beginning at noon, there will be plenty of fun for the kids as balloon animals by Dizzy D. Balloon Twister and face paintings will begin at Hein Park.
Folks also will get the chance to hang out with some farm animals at the petting zoo that also opens at noon.
Bingo games will begin at 1:30 p.m. at City Garage with a chance to win cash prizes.
The signature event of the weekend is the June Dairy Days Parade, hosted by the Markesan Area Chamber of Commerce. The parade will hit the streets at 7 p.m. with this year's theme "tails and tales."
Saturday's street dance will feature live music from the seven-piece country band Madison County from 8:30 p.m. to 12:30 a.m.
This year's event will include the Chair Affair Auction that will allow folks to bid on hand-painted chairs made by local artists and students.
The Markesan Public Library is hosting a silent auction until Saturday, June 12 with proceeds going towards refreshing the children's section of the library.
Those interested may make a bid starting at $20 with increments of $5, with bidding closing Saturday at 11 a.m.
"It will be a great way to support local artists and students, as well as the public library," Krombos said.
This year's event will conclude on Sunday with Markesan Lions' famous chicken barbeque starting at 11 a.m. at Soldiers and Sailors Park
Krombos said he's glad to see the return of the event after missing out on it last year and hopes for it to be a big success.
"June Dairy Days have always been a pretty big deal in our town, but this year, we're hoping for it to be even bigger and even better," he said.
For more information on June Dairy Days, visit Facebook.com/Markesan.