Ripon resident Toby Kok was always personable, greeting friends, family and even strangers with a smiling face.
He had a deep passion for both writing and playing music. In fact, he was lead vocals and played guitar in various bands.
His mother, Colleen Kok, and his stepfather, John Splitt, both of Ripon, described Toby as a fun, loving, compassionate and caring person, who deeply loved his two sons, Myles and Silas.
"He was very personable and always willing to help somebody out," Colleen said. "People loved talking to him. Toby could light up a room."
Although Toby was an outgoing and friendly person, he had a secret that only those closest to him knew.
More than a decade ago, he severely injured his back at work, which required surgery, after which he was prescribed oxycodone, an opioid used as a painkiller.
When his prescription ran out, his doctors didn't try to wean him off the drug. Toby found himself feeling physically dependent on the drug as it had altered his brain chemistry.
Despite never trying drugs in high school, the prescription left Toby addicted. Over the years, Toby fought his addiction, spending time in various rehab programs and support groups.
Throughout Toby's battles with substance abuse, Colleen and John say he never gave up looking for work and supporting his children.
Last year, when the COVID-19 pandemic hit, Toby's meetings with his parole officer for random drug testing ended.
Then, on June 16, 2020, Colleen and Toby had been texting throughout the morning. He was supposed to do work for John. Later that day, when Colleen noticed the work was not done. She thought it was odd and "not like Toby."
When John got home from work he went to Toby's apartment.
But when he found Toby, it was too late. He called 911 and followed the instructions on the phone, but nothing worked. Toby had died of an overdose.
"It was the worst day of our lives, but [the first responders] were very compassionate," John said. "We were able to take all the time we wanted to just sit in the apartment and soak in what had just happened — it was a terrible shock."
Toby's story mirrors the experience of thousands of Wisconsinites and millions of Americans as addiction is a disease that doesn't discriminate by race or socio-economic status.
"It's all ages, all races, all types of people; it doesn't matter," John said. "They're just normal people who have been caught up in this, and it's mind altering."
There were 1,226 opioid-related deaths in Wisconsin last year, including 25 in Fond du Lac County, according to the Wisconsin Department of Health Services.
"We're losing a generation," Colleen said. "Grandparents are raising their grandchildren because parents are dying."
To raise awareness about substance abuse in hopes of preventing other families from experiencing what they went through, Colleen and John have left a purple chair and a sign outside of Ripon City Hall.
Purple is the color of overdose awareness. The chair sat in front of city hall from last week Saturday through Tuesday, which was International Overdose Awareness Day.
"I just want to raise awareness [because] once any drug gets ahold of you, it alters the chemical balance in your mind," Colleen said. "... Everytime I talk to someone about addiction, whether it's a friend or stranger, they all know someone with an addiction."
John and Colleen aren't the only ones working to raise awareness for substance abuse issues.
The Ripon Common Council last week unanimously approved making Aug. 31, 2021 Overdose Awareness Day in the city of Ripon.
"The city of Ripon recognizes that stigma and discrimination associated with substance abuse disorders and addiction must be addressed so that no one ever feels shame for struggling, for having overdosed or for asking for help," Mayor Ted Grant said in Ripon's Overdose Awareness Day Proclamation.
However, the opioid epidemic isn't something that's exclusive to Ripon. It's a struggle for many people and communities across the United States.
Origins of the epidemic
Opiate addiction has existed for hundreds of years, and opiate painkillers are nothing new. In fact, heroin was developed in Germany during the late 1800s as a painkiller, according to Dr. Eric Smiltneek, an addiction medicine specialist at Aurora Health Center in Oshkosh.
By the 1990s, many Americans were dealing with chronic pain and the medical community's views shifted toward being more proactive toward treating pain, Smiltneek noted.
During that "push to treat pain," he said Purdue Pharma, the developer of OxyContin, and others in the pharmaceutical industry began sponsoring conferences for pain and began pushing a study that reported 1% of people treated with opioids become addicted.
However, the study being pushed was done in a controlled environment and was taken out of context when it was presented to medical boards, insurance companies and doctors, Smiltneek explained.
"We had a whole decade or more of doctors who, instead of being trained in addiction, were really trained to treat pain and push pain meds," he said. "... In the last 10 years, what's really happened is that we've realized that this is not what we should be doing."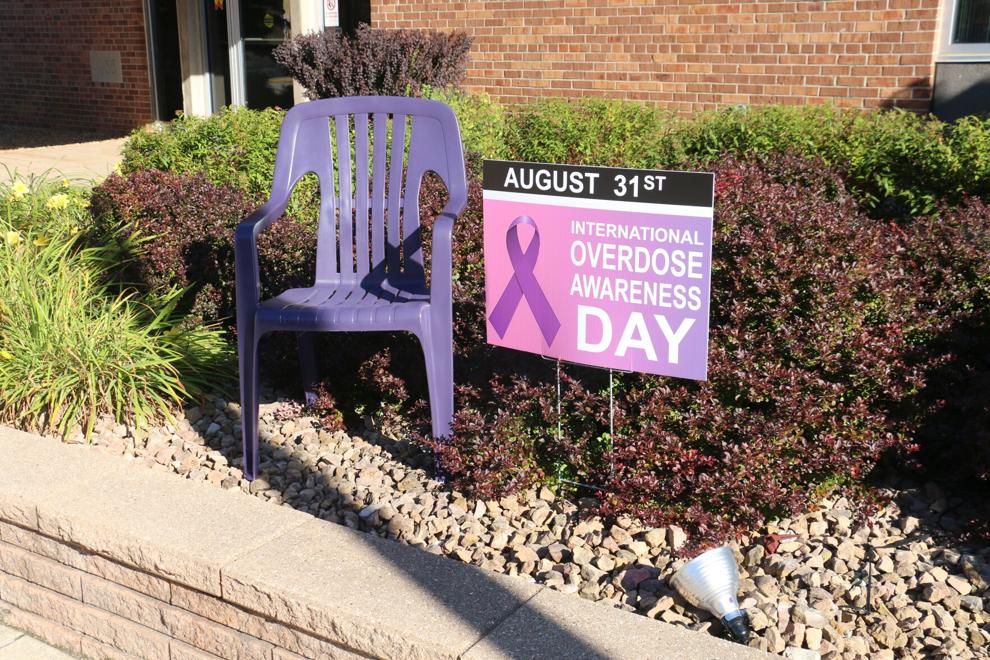 Beyond over-prescribing, Smiltneek believes the medical community hasn't done enough to wean people off of prescriptions.
Sometimes a patient's insurance won't continue their prescription; sometimes they are caught smoking marijuana and kicked off their prescription; or sometimes a doctor just cuts the prescription because the patient was "on too many pain meds" without tapering their dosage, the addiction specialist explained.
While some can recover after suddenly being cut off, others turn to a friend for their prescription or to street drugs, Smiltneek said.
"In addiction practice," he said, "you see a lot of folks who say, 'I don't think I actually am addicted to this medicine. I'm just dependent on it for my pain control. When [the prescription] stopped, I had to go and look for other things, and that's how I ended up with buying pills on the street or using heroin.'"
While many became addicted to opioids during the push to treat pain, Smiltneek said there are other factors that make some more likely to develop a substance abuse problem.
Addiction is hereditary, where individuals may have predispositions to alcohol or drugs based on family history. Other causes can stem from mental health issues such as depression and anxiety.
Although addiction doesn't discriminate based on income status, there's often a correlation between poverty and addiction due to environmental stressors, Smiltneek noted.
He added that a major loss of employment in a community also can lead to an increase in substance abuse due to increased economic stresses.
"Those are all factors that are both at risk for individuals but also at risk for the community," he said.
Fentanyl elevates risk
Smiltneek breaks the current opioid crisis into three overlapping phases. The first is categorized by over-prescribing opioids, from the early 2000s to 2012. The second phase, from about 2008 to about 2014, is marked by an increase in opioid addictions and heroin overdoses as a result.
The third phase is ongoing, but began around 2014 as the powerful synthetic opioid called "Fentanyl" began getting cut with street drugs. Smiltneek said Fentanyl is cheaper and easier to sell and distribute than heroin.
"The cheapness and the potency of it has really caused it to progress," he said. "In this area, we've seen a rise in Fentanyl being a dominant player since about 2017."
As a result, overdose reviews have shown a marked increase in counterfeit pills, where a pill may look like oxycodone, but it's really Fentanyl, Smiltneek said.
He pointed to Los Angeles Angels pitcher Tyler Skaggs' 2019 overdose death as an example.
Skaggs snorted what he believed was oxycodone, but an autopsy also found Fentanyl in his system, according to ESPN.
Situations like Skaggs' have become more common across Wisconsin as overdose review boards have seen a marked increase in "poly-drug use deaths," Smiltneek noted.
He said some individuals believe they are taking non-opioid drugs, such as methamphetamine or cocaine, but reviews of their deaths find Fentanyl in their systems.
"We're seeing three, four or five different substances in people's screens who overdose versus one or two," the addiction specialist said.
Fentanyl is so potent that Narcan, a drug used to reverse the effects of opioid overdose, isn't effective with just one dose, Smiltneek said. Often, multiple doses of Narcan are required to reverse the effects of a Fentanyl overdose.
Local efforts
Although criminal penalties exist for those buying and selling drugs, Ripon Police Chief Bill Wallner said the police department recognizes the problem of addiction isn't one law enforcement can "arrest its way out of."
"We realized long ago that in order to try and work through the struggles of those affected by addiction we must be involved with a multifaceted approach to this issue," he said. "One of the things we first realized is that often our officers may be the opportunity for those with addiction issues to get help."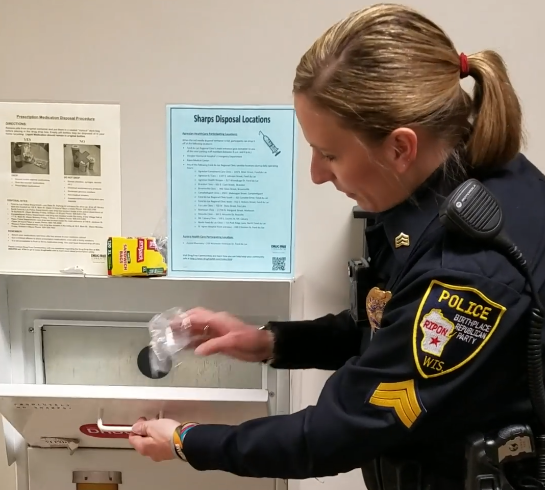 The Ripon Police Department has made it easier for officers to assist those seeking help through its involvement with groups that provide services and counseling, Wallner noted.
"Specifically, we are now involved with a group through Bellin Health called 'DarJune,'" the police chief said. "DarJune provides immediate access to a recovery coach and can help families with questions on how to get into treatment, what to look for and simply provide insight to all of those processes.
"It has been extremely successful for us to be able to provide that source of information and that immediate contact when people are looking for help."
In the past, the Ripon community has struggled to provide adequate services to those struggling with addiction, he noted.
The accessibility of resources was an issue as those battling addiction often are dealing with other financial issues, which can impact their ability to pay rent, stay employed, maintain a vehicle and have adequate transportation out of Ripon for treatment, Wallner explained.
"Certainly, the relationship with DarJune has helped that," he said. "In the last several years, there also have been treatment locations through various private businesses in the city of Ripon that have moved those treatment availabilities in the right direction."
In addition to its partnership with DarJune, the police department also has partnered with Drug Free Communities of Fond du Lac County to provide information about available services, Wallner said.
The police department also has a drug drop box, where individuals can drop their unused medications to help get prescription pills off the street, he added.
Overcoming stigma
One of the biggest barriers to those seeking help as they struggle with addiction is the stigma surrounding addiction.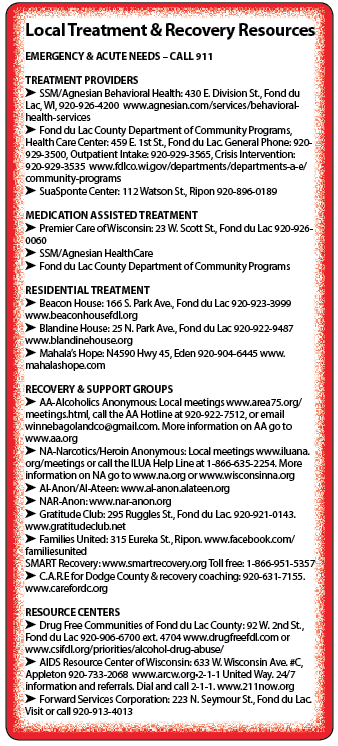 "Often the results of addiction can be overwhelming for loved ones," Wallner said. "They do not know where to turn, what treatment is available, they have insurance-related questions about treatment, there may be a level of embarrassment and the struggles can prevent people from seeking help."
Smiltneek believes more needs to be done to recognize that addiction is a disease and should be viewed through a compassionate lens as a public health problem.
Those struggling with substance abuse aren't bad people, he noted. They are brothers, sisters, friends, neighbors, family and community members who just need help.
"Addiction is really a medical, chronic brain illness, much more so than a character failing or a criminal offense," Smiltneek said.
He encourages those struggling with substance abuse to seek help.
Different people respond differently to different treatment approaches. Some require inpatient services, while some fare better attending weekly group meetings.
Once someone finds the treatment option that best fits them, "we've seen that they really do get better," Smiltneek noted.
"People get new jobs, they start families, they buy houses and they move forward," he said. "People do actually really recover."
For family or friends concerned that someone they love is struggling with addiction, Smiltneek encourages them to have honest conversations with their loved ones to encourage them to seek treatment.
He said those conversations don't need to be a "big intervention" seen in movies and television.
Just telling someone, "I'm a little concerned about what's going on because it seems like you're not yourself," can go a long way, Smiltneek said.
Wallner added that family members may be concerned about how their loved one may react to the discussion, but the conversation could be the difference between life and death.
"Sometimes you have to face it that they may be upset about asking for help, but no one wants the alternative of not seeking that help, which could be fatal if left untreated," he said
Smiltneek believes more needs to be done to increase access to treatment resources and to ensure resources are available to individuals long-term.
"A lot of times [insurance] will pay for 28 days of treatment, but this is more than a 28-day problem," Smiltneek said. "... And, I've had some people who are on state insurance — they're getting stuff covered relatively well — and then they get a job, and they lose their benefits because they make too much money.
"Then they say, 'Well, I want to work, but I can't work and do treatment, so I think I'm just going to try to work and hope the treatment does OK.' And they fall back into the problem."
Wallner encouraged the public to educate themselves about the topic as well as resources available locally.
"This is certainly a team battle against addiction involving families, police, counselors, addiction support and the person involved with addiction themselves," the Ripon police chief said. "It can be overwhelming, but there is help available. The first step is reaching out.
"It is very difficult to get through a recovery from an addiction without help. Tell a loved one you need help and reach out to do whatever you can to get that help."