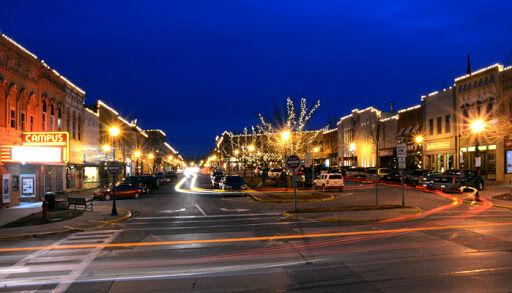 While the 2020 presidential election Tuesday may be on the top of many people's minds, there's plenty of other stuff going on in Ripon this week. 
Each week, The Ripon Commonwealth Press will preview the week's news. Send suggestions and story ideas to news@riponpress.com.
Public meetings
The Ripon Area Fire District's budget meeting is Tuesday, Nov. 3 at 6:30 p.m. at the fire station, 515 Aspen St., and the Historic Preservation Commission meets the following day at 6:30 p.m. in the City Hall Conference Room.
Additionally, The Fond du Lac County Board of Supervisors meets Thursday at 6:30 p.m. in Legislative Chambers of the City-County Government Center. The meeting also will be streamed via Zoom.
Voting
The polls are open Tuesday from 7 a.m. to 8 p.m. for the presidential election. Those voting in-person will need to state their full name, address and present a photo ID. 
Voters in Wisconsin can register on election day at their polling place. To find your polling place, visit www.myvote.wi.gov/en-US/FindMyPollingPlace. 
Cause of the Mondays
Folks can stop by Vines & Rushes Winery to eat pizza and drink wine to support the Thrasher Opera House Monday. 
Guests can enjoy some Neapolitan-style pizza, while supporting the local non-profit organization. Through Vines & Rushes, Thrasher will receive 25% of food sales and any additional cash donations that night. 
Art exhibit
"Homesickness: On Longing and Loss," a virtual exhibit of work by multidisciplinary artist Whitney Sage, will run Nov. 6 to Nov. 24. Sponsored by Ripon College, the exhibit will be on view at www.ripon.edu/whitney-sage.
The artist will give an opening talk Friday, Nov. 6 at 7 p.m. via Zoom, with the link also available at www.ripon.edu/whitney-sage.
Scouting for food
Ripon Boy Scout Troop 735 and Cub Scout Pack 3735 will host the "Drive Thru Scouting for Food" event to support the Traded Treasures Food Pantry Saturday, Nov. 7 from 9 a.m. to 1 p.m.
The event will be hosted in the old K-Mart Parking lot in Ripon, where community members may bring non-perishable food goods. It is an alternative to the annual door-to-door food pick-up that local scouts have done in previous years.