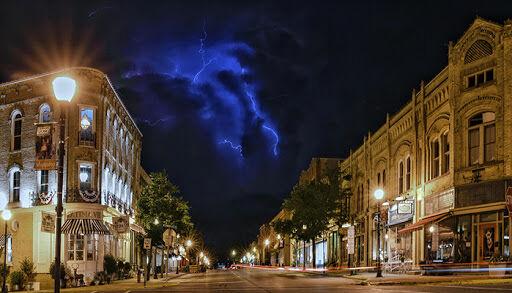 Looking for something to do this weekend after staying up all night ringing in the new year? 
We've got you covered. 
Here's what's going on in the Ripon area this weekend:
Shop Fa La La La Local ends Sunday
The Ripon Area Chamber of Commerce is hosting the "Shop Fa La La La Local" event through Jan. 3.
"This is your chance to Shop Local, and Shop Safe in Ripon," according to the Ripon Area Chamber of Commerce. "Enjoy our unique shops as they are dressed for the season in Holiday splendor. Many of our great locations have extended shopping hours during the Holiday season. While you're shopping, be sure to snap a picture of the Ripon store you're in, a selfie with some merchandise, or a shopkeeper. Share your pictures to the Ripon Chamber of Commerce Facebook page, tag us and use the hashtag #ShopRipon2020, or email info@ripon-wi.com for a chance to win one of five $100 Chamber Dollars."
Live music at Vines & Rushes Saturday 
Steve Austin, an Americana & Blue Grass influenced folk musician, singer and songwriter from Portland, Tennessee, is performing at Vines & Rushes Winery Saturday from 2 to 5 p.m. 
Wood fired pizza will be served from noon to 8 p.m.
"Grab a glass of wine, hard cider, and Knuth craft beer, a pizza and enjoy the live music," the winery's website said of the event. 
Yoga at Town Square Saturday
What better way to kick off the new year than with an exciting new weekly yoga class with Carol Skivington of Free Spirit Yoga?
Offered at Town Square Community Center, starting Saturday, Jan. 2, from 9 to 10 p.m. She will also have classes on Tuesdays from 6 to 7 p.m. and Thursdays from 10 to 11 a.m. 
"Town Square group fitness classes have been one of the most popular programs from the start," said Amy Reese, Marketing and Events Manager at Town Square. "Yoga is another way to have fun while improving your overall health and wellness, one of Town Square's missions for the community."
Ringing in the New Year with reading
Ripon Public Library is ringing in the new year with reading fun and rewards for all ages. Throughout the months of January, February and March, participants track time spent reading to become eligible for monthly prize drawings.
Each month a total of 25 gift bags, valued at over $25 each (including $10 Chamber Dollars) will be awarded in five age categories: preschool, grades k-2, grades 3-5, teens, and adults.
Participants are challenged to collectively read 10,000 minutes. Every time this happens a randomly selected winner will have the pleasure of throwing pies at well-known faces from the community on Facebook Live. Register via the Beanstack app, create an account using your Winnefox Library System card number, join the Winter 2021 reading challenge, and take a few moments to track reading minutes for yourself or whole family.