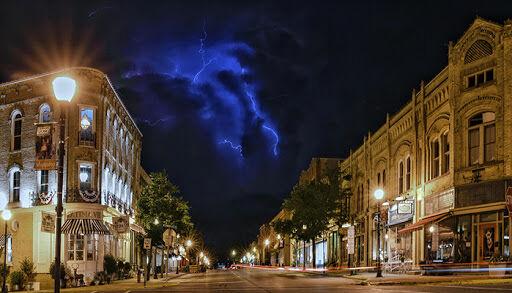 With the weekend beginning today, folks may be in the process of finalizing plans for their days off.
Here's a few things to add to your list of weekend plans:
Ripon Bowling Association Doubles Tournament
Plaza Bowl will host a doubles bowling tournament Friday night from 6:30 p.m. to midnight.
The cost to participate is $25 dollars a bowler. Registration begins at 5:30 p.m., practice at 6:15 p.m. and the tournament at 6:30 p.m.
Participants will play in two-person teams, the total average per team must be under 450. Each team must bowl three games to qualify.
"All teams that qualify will bowl alternate Baker format," the event's Facebook page said. "The number of qualified teams will be based on the number of teams entered into the tournament."
For more information, stop into Plaza Bowl or call 920-748-2100.
Vines & Rushes hosts marketplace Saturday
For those who enjoy fresh, locally produced food and beverages, they may want to stop by Vines & Rushes Winery Saturday, Jan. 16 when its "Great Room" will be transformed into a "Locavore Marketplace" from 10 a.m. to 1 p.m.
The event features a group of local entrepreneurs who grow, manufacture and sell their goods. The items being sold include, but not limited to honey, fresh and canned fruits and vegetables, granola and coffee.
Those participating in this event include Olive Juice Farms Canning and handmade goods, Olden Organics Farm, Redmond's Apple Basket Orchard, Mugs Coffeehouse, Granola for Good, Golden Heritage Farm and 4M Bison Farm.
"In addition to enjoying the products from the vendors, enjoy some Vines & Rushes Winery wine or Knuth Brewing Company craft beer, and enjoy a made to order wood fired pizza," the winery said on its website. "Ingredients for these items are grown and produced locally."
Live music at Vines & Rushes Saturday
The Americana/folk duo Poise & Ivy, fronted by Sam Luna and Tae will perform Saturday from 2:00 to 5:00 p.m. at Vines & Rushes Winery.
"This band was formed in Ripon, Wisconsin in 2018," the winery said on its website. "They provide an intimate warmth, fragile but storytelling mood with their presence and music."
It added: "Select your favorite wine, cider, or Knuth Brewing Company craft beer, custom order a wood fired pizza, and sit back and enjoy the music. Wood fired pizza served 12 p.m. to 8 p.m."
Town Square yoga class
Town Square Community Center is hosting a yoga class with Carol Skivington Saturday from 9 a.m. to 10 p.m.
"Town Square group fitness classes have been one of the most popular programs from the start," said Amy Reese, marketing and events manager at Town Square. "Yoga is another way to have fun while improving your overall health and wellness, one of Town Square's missions for the community."
Skivington teaches from the Hatha yoga tradition, and her classes incorporate breath work, poses and meditation to unite strength and flexibility.