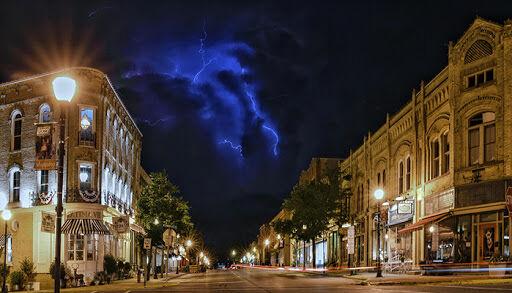 With the weekend beginning today, folks may be in the process of finalizing plans for their days off.
Here's a few things to add to your list of weekend plans:
Live music at Vines & Rushes Friday and Saturday
Ellis M. Brown will be returning to Vines & Rushes Winery to play a mix of Folk, Bluegrass and Americana style music Friday from 5:30 to 8:30 p.m.
"Grab your favorite glass and enjoy a wood fired pizza, serving from 4 to 8 p.m.," the winery's website says.
The next day, De Pere native Greg McMonagle, who is a singer, songwriter and multi-instrumentalist will perform from 2 to 5 p.m.
"Select your favorite wine, cider, or Knuth Brewing Company craft beer, custom order a wood fired pizza, and sit back and enjoy the music," the website said. "Wood fired pizza is served from 12 to 8 p.m."
Music and beer release at Knuth's Saturday
Knuth Brewing Company will be hosting a surprise beer release Saturday at 11 a.m. when the business opens.
Later that night, the Guy Parker Duo will perform live music beginning at 6 p.m.
The Knuth website says the event is "sure to be a great time."
Town Square hosts artist reception Friday
Town Square Community Center is featuring local artist Ginger White's work during the month of January, and will be hosting an artist reception today (Friday) from 5 to 6 p.m.
"Town Square is excited to feature Ginger for her very first art show," said Amy Reese, marketing and events manager at Town Square. "Her watercolor paintings will take you on a journey around the globe."
White, a student of local instructor Pat Dobrinska, has traveled the world. Everywhere she goes, her sketchbook and tin of watercolors are at her side as White loves painting outdoors. White and her husband Jim have lived in Green Lake since 2006.
Town Square yoga class
Town Square Community Center is hosting a yoga class with Carol Skivington Saturday from 9 a.m. to 10 p.m.
"Town Square group fitness classes have been one of the most popular programs from the start," said Amy Reese, marketing and events manager at Town Square. "Yoga is another way to have fun while improving your overall health and wellness, one of Town Square's missions for the community."
Skivington teaches from the Hatha yoga tradition, and her classes incorporate breath work, poses and meditation to unite strength and flexibility.