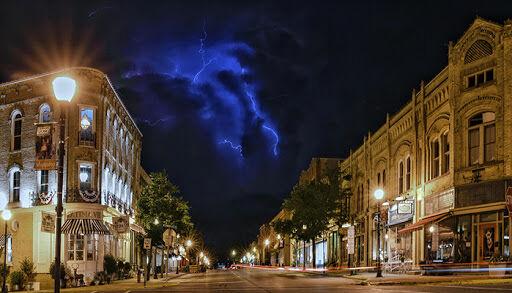 While some Thanksgiving traditions may be upended this week because of the coronavirus pandemic, there's still a lot going on in the Ripon area this week.
Each week, The Ripon Commonwealth Press will preview the week's news. Send suggestions and story ideas to news@riponpress.com.
Public Meetings
The Ripon Common Council meets today (Monday) at 7 p.m. in the City Hall Council Chambers.
Action items for the meeting include a decision of whether to allow Marcie's Pet Spa to open a pet hotel in Ripon. The agenda also includes an action item regarding the future of Ripon's dispatch center.
The Green Lake Human Resources Committee will meet Tuesday in the Green Lake City Hall Council Chambers at 3:30 p.m.
The committee will discuss interviews for the director of Public Works position, which is being vacated by Glen McCarty.
The Green Lake/Town of Brooklyn Fire Commission will meet Wednesday at 6 p.m. at the Green Lake/Brooklyn Firehouse.
Agenda items include truck replacement and overhead doors replacement.
Shop Small Live – Holiday Edition
Ripon Main Street, Inc. is hosting a live virtual event to promote small business Tuesday from 6 to 8 p.m. on Facebook.
"The first few live events have been well received so we have decided to give it another try with a holiday themed event," Ripon Main Street Manager Craig Tebon said in a press release.
During the Facebook Live event, Tebon says business owners will share details about their businesses and showcase products that they offer.
"From apparel and accessories to gift items, each segment will provide an unique look into some of the businesses in the district," the press release said. "Participants will talk about upcoming specials and events, offer shipping, or provide curbside pickup."
To sign up for the event, visit www.facebook.com/downtownripon.
Thanksgiving
The Centers for Disease Control and Prevention (CDC) has released recommendations for celebrating Thanksgiving amid the COVID-19 pandemic, recommending against traveling and gathering with others from outside the household.
"Travel may increase your chance of getting and spreading COVID-19," the CDC guidelines said. "Postponing travel and staying home is the best way to protect yourself and others this year."
There were 479 total confirmed cases of coronavirus in Ripon as of Saturday, according to the Ripon COVID-19 Task Force.
Keep the Cheer Here
The Green Lake Area Chamber of Commerce is encouraging everyone to visit the Green Lake area and to shop local and safely this holiday season by participating in the Shop Local Bingo Walk and Tree Lighting event.
The Bingo Walk kicks off Friday, Nov. 27 and runs until Dec. 24. Shoppers have the chance to win $75 in Green Lake Area Chamber of Commerce gift certificates by visiting participating stores and restaurants. 
Bingo cards are available at www.visitgreenlake.com, the chamber office, Crossroads Market or Sassafras Coffee Shop. A picture of a stamped card (or receipts), along with a name, phone and email also can be emailed to info@visitgreenlake.com by Dec. 24. The winners will be randomly drawn Friday, Dec. 28 at 12 p.m.
The chamber will host a tree lighting and Santa Row Friday at the chamber office and Playground Park.
The event kicks off at 4:30 p.m. at the chamber office with socially distanced hot chocolate and pre-wrapped cookies. Santa will row into Playground Park at 5:30 p.m. to light the community tree.