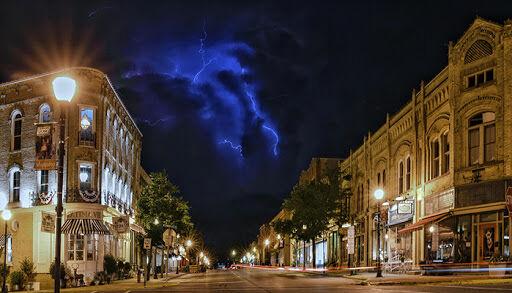 With the weekend beginning today, folks may be in the process of finalizing plans for their days off.
Here's some items to add to your list of weekend plans:
Santa on Tour - Saturday & Sunday
The Ripon Chamber of Commerce along with the Ripon Area Fire District are hosting the 2020 Ripon Santa on Tour event.
Santa on Tour runs from 10 a.m. to noon Saturday and will tour ward two. The following day, Santa will visit Wards 11 and five from 1 to 3 p.m.
"Santa being out is big for the community, in giving children an opportunity to meet him," Ripon Area Chamber of Commerce Executive Director Jason Mansmith told The Commonwealth, noting the chamber had to find a way to make that happen.
Vines and Rushes Winery hosts live music
Hannah Rose will be playing some live Acoustic Classic Country music at Vines & Rushes Winery Friday from 5:30 to 8:30 p.m.
"Enjoy 100% Wisconsin wine, wood fired pizza, and a beautiful atmosphere while Hannah brings back those warm soul filling country songs of the pas," the winery's website says of the event. "Select your favorite wine, cider or Knuth Brewing Company craft beer, enjoy a wood fired pizza and sit back and enjoy the music."
Additionally, wood fired pizza will be served from 4 to 8 p.m.
Brandon native Ted Otto will be playing classic rock cover music at the Vines & Rushes Winery Saturday from noon to 5 p.m.
"He puts on a great show, don't miss it," the winery's website says of the event. "Grab your favorite glass of wine, Sprecher Root Beer or Knuth Brewing Company craft beer on tap, custom order a wood fired pizza, and enjoy the live music."
A Very Slambovian Christmas - Virtual (US Broadcast) Friday
The Thrasher Opera House is partnering with the Slambovians for a virtual holiday concert Friday at 7:30 p.m.
From the Towne Crier stage straight to your Living Room, the Thrasher Opera House says the Slambovian Circus of Dreams "Very Slambovian Christmas" show is "guaranteed to flip your switch and spark the holiday spirit."
This virtual event boasts a full-band production, Christmas songs "with a Slambovian "twist" and rockin' original seasonal tunes for a fun 'outside the box' holiday show.
Thrasher describes the band as a rootsy psychedelica that hints at Dylan, Bowie, Neil Young, The Beatles, Incredible String Band, Waterboys, and Wilco.
Tickets are $25 each. A portion of each ticket purchase supports Thrasher. Tickets are available by clicking here.