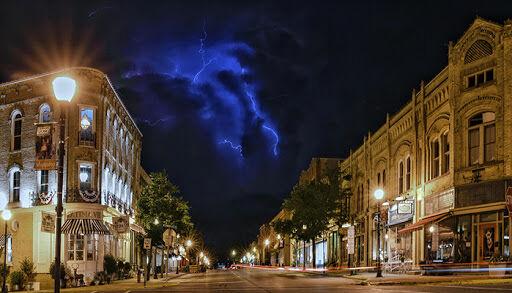 Want to stay on top of everything going on in Ripon and Green Lake this week?
We've got you covered.
Each week, The Ripon Commonwealth Press will preview the week's news. Send suggestions and story ideas to news@riponpress.com.
Public Meetings
The Ripon Common Council meets Tuesday at 7 p.m. in the City Hall Council Chambers.
The Common Council agenda lists "consolidation of dispatch center with Fond du Lac County" as the only action item, meaning a decision may finally be made as whether to move the dispatch center to Fond du Lac County.
The Ripon Police Commission meets Wednesday at 6 p.m. in the City Hall Conference Room.
The Commission will go into closed session to interview police officer candidates.
The Ripon Public Works Committee meets Thursday at 5:30 p.m. in the City Hall Conference Room.
The Committee will discuss the 2021 free dump day ticket and a resolution for equipment replacement from annual recycling fees.
The Green Lake Common Council meets Monday at 6 p.m. in the City Hall Council Room.
The Common Council will vote to approve borrowing roughly $3 million for the Heidel House redevelopment, approve purchasing a new fire truck and approve an advisory referendum on short-term rentals.
Open Arts & Games Night Thursday
Every Thursday, the Heist in downtown Ripon hosts Open Arts & Games Night to combat seasonal depression.
"Come out to The Heist to create, get some quality oxygen with the help of hundreds of plants, and play your favorite games," the business' website said of the event. "You may even find yourself trying out some games you've never tried before. Perhaps playing around with an art medium you have never dabbled with before suits your taste even more."
Due to COVID19, capacity will be regulated.
DJ Trivia Thursday
Knuth Brewing Co. will host DJ Trivia Thursday from 6:30 to 8 p.m. It is a free event that will award participants for their knowledge.
First through third place winners will be awarded gift cards. Knuth Brewing Co. describes the event as "always free, always fun."
"Come join the fun with friends," the brewery's website said of the event.
Town Square Speaker Series: Enola Gay and the Ending of WWII
Town Square Community Center will host its first monthly speaker series Wednesday from 6:30 to 7:30 p.m.
The free presentation will feature Chris Henry, program manager at the EAA Aviation Museum, discussing The Enola Gay, a Boeing B-29 Superfortress bomber, named after Enola Gay Tibbets, the mother of the pilot, Colonel Paul Tibbets.
"On 6 August 1945, during the final stages of World War II, piloted by Tibbets and Robert A. Lewis became the first aircraft to drop an atomic bomb," Town Square's website said of the event. "Register free today to receive your secure Zoom link prior to the event. Registration ends on January 13, at 4 p.m."