Candidates for the 41st Assembly District gathered last week Thursday evening to discuss their views on a range of issues during a candidate forum.
Independent Jean Bartz, Democrat Nate Zimdars and Republican Alex Dallman took turns answering questions at Ripon City Hall in an event hosted by the League of Women Voters of the Ripon Area and Ripon College's Center for Politics and the People.
The forum was closed to the public due to COVID-19, but was shown live on Ripon Channel's YouTube channel and can be rewatched there. More than 24 questions were submitted in advance by Ripon College students, to go along with several others sent in by members of the public.
The current representative of the 41st Assembly District, Rep. Joan Ballweg, R-Markesan, is running for the Wisconsin State Senate District 14 seat that was vacated after Sen. Luther Olson, R-Ripon announced he would not run for another term this past winter.
The three candidates for the 41st Assembly District have varying backgrounds and experiences.
Dallman, a Markesan native who now lives in Green Lake, has spent the past five years working with Rep. Glenn Grothman, R-Glenbeulah, of the 6th Congressional District to help constituents navigate federal bureaucracy.
"I'm hoping to ... represent the people of this district in order to lessen our scope of government, lower our taxes and be more representative of the people of our district, and the conservative values that we hold near and dear, such as law and order, pro life and the protection of our second amendment," Dallman said.
Zimdars, meanwhile, grew up and lives in Ripon. He has a farming background and is active with the Ripon FFA Alumni and Wisconsin FFA Alumni, while serving on the Fond du Lac County Farm Bureau Board of Directors. He also is a member of the Ripon Area School Board and is active with the Wisconsin Coalition Against Sexual Assault.
"I believe we need an authentic rural voice representing this rural Assembly district," Zimdars said. "Moving forward, if elected to serve as your state representative, my three main priorities are going to be to support our farmers and our agricultural economy ... working to invest in rural infrastructure which has been hit incredibly hard by the COVID-19 pandemic and also ensuring that we continue to have affordable and accessible health care."
Bartz brings a housing background to the race as she oversees a multi-million dollar portfolio of properties throughout Wisconsin and is the managing broker of Bartz' Reality. She grew up in Rhinelander, Wis. and got a degree in history from the University of Wisconsin-Oshkosh.
"The reason I got into this race is because of the polarization and the partisanship that we see these days," Bartz said. "It's very distressing to me to see how extreme things have gotten. Things I'm passionate about [are] supporting tourism in our district, supporting farmers, small businesses and, of course, given my background in affordable housing. My goal here in this race is to ensure that every single member of our district gets a voice, no matter which party they affiliate with."
Here is how the three candidates answered some of the questions asked at the forum:
Do you support use of a nonpartisan agency to carry out redistricting after 2020 census
Zimdars: "There is no incentive for whichever party is in power to draw the maps in a way in which things would be evened out or to provide any kind of benefit for the opposing political party. So that being said, yes I do believe we need to move in a direction in which there is a nonpartisan commission and there are a couple of different ways that we can do it."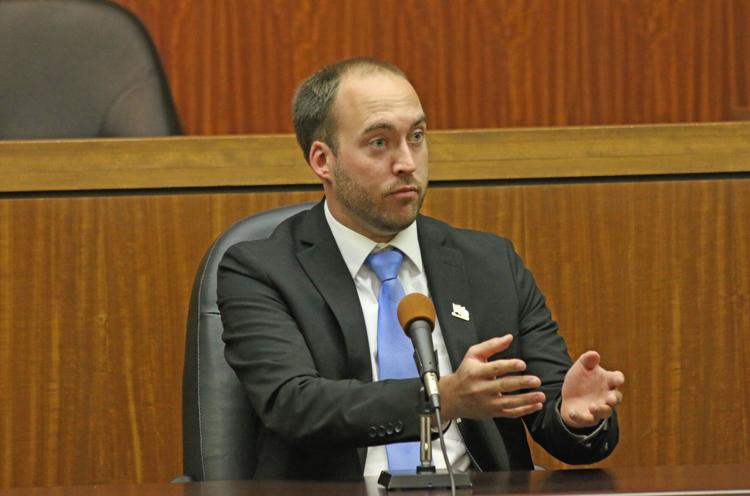 Bartz: "It's been clear throughout not only our state, but our district that the majority of counties and the majority of people do want to see this happen. I think it's fairly common sense that you don't put the people in power in charge of determining who gets the power … So I also favor a nonpartisan group."
Dallman: "As we have seen with the governor's commission that he has put forward in the last week or so, it is impossible for us to put together a nonpartisan commission. I'm still looking for a person that is truly nonpartisan that could be looking for the benefit of both sides ... We have a separation of powers between the Legislature and the governor and if they don't align, it'll be settled in the courts."
What actions can the legislature take to protect youth from becoming addicted to nicotine?
Bartz: "I 100% agree with an increase on that tax for vaping products. Another thing I thought was really interesting, surveyed retailers, over 25% of them, are placing these tobacco products … within 12 inches of youth products … So if there's something we could address to really incentivize the retailers to stop doing that and move them even perhaps behind the counter … I think that would help. I would also like to see better funding for our tobacco prevention programs ... If we can push that information out there, it allows people to make better decisions for their own health."
Dallman: "We need to raise the tax on the Juul pods. I know this is a very big problem in our schools as well, with e-cigarettes coming into our schools and being accessible to our children and our youth, and it's very detrimental to the health of our youth. So I believe that we need to do everything we can to push back the access of these products and also work as a state to realign with the federal government policy of moving to all age 21 for tobacco products."
Zimdars: "In having conversations with the South Central Tobacco Coalition, I was able to learn a little bit more about the issue and the one thing that stood out to me more than anything was the marketing that is specifically done towards youth. Frankly, I found it quite shocking. And also looking at the disparities, currently we see the cigarette taxes that much higher than what we're seeing for Juul products, so I believe that yes, we do need to increase that tax so that it is an even playing field on that front."
What can be done to limit water contamination?
Dallman: "We have seen it in our tourism efforts as well with Big Green Lake right down the road from here in Ripon. It's a huge tourist destination, and if the lake becomes infected with e-coli, it's impossible for people to enjoy the lake and the beautiful water that we have in our district. So, I believe we need to continue to invest in studies on how to better keep our water quality up and different ways into how we can reduce the amount of nitrates going into our water, such as leaf and yard waste pickup management in cities and also through different agricultural processes."
Zimdars: "Our abundance of marshes, of lakes, of streams, we need to be very cognizant of the impact that nitrate runoff has on those water resources. As a Farm Bureau member, I have been very active and involved in having these conversations with Farm Bureau farmers, other individuals who are invested in agriculture who sometimes have had an impact on that nitrate runoff and also other individuals who are very concerned … There are more opportunities … for our farmers, for people involved in agriculture, our golf courses and individuals who have maybe had some impact with the nitrate runoff to work together to develop watersheds and practices that will ensure that this doesn't continue to be an issue."
Bartz: "The way we started here this past year with having this action and research group put together by the governor and the Legislature to learn more about the problem was really a great start. Now it's up to us to take that data and to take the opinions of the experts and really start to run with it … And I definitely agree with Nate, we need to be bringing farmers into this conversation because too often our farmers are demonized when it comes to these specific issues, and they are more connected to the land than the majority of people in our state."
How would you address health disparities, specifically rural areas with high poverty?
Bartz: "I don't believe that the government is in the best position to solve all problems and I certainly don't think that they're the most efficient at solving all problems, so this is really where you can combine public incentivization with private innovation … Right now, the federal poverty level for a family of four is about $26,000 a year. If we were to increase our Medicaid, Medicare eligibility to 133% of the federal poverty level that's still $35,000 for a family of four; that's not a lot of money. Making that increase would allow 80,000 more Wisconsinites to get affordable health care and the more people that are covered, the less risk the hospitals take and the lower the cost can be,"
Dallman: "We need to help our rural hospitals to stay in business and around because if we lose access to affordable and rural health care, it can be detrimental to our populations and we could see a lot of residents leaving our area to live closer to the health care that they receive. I also believe that we need to invest more into our future doctors and nurses. I believe we need to keep reinvesting into our career and technical education and getting our healthcare workers into the workforce as we move forward."
Zimdars: "One of the best ways I think we can continue to attract individuals into this area to work in healthcare is providing incentives for students who just recently graduated from medical school or some other healthcare field to come live within the district and work for a certain number of years … Ultimately, we have to continue to provide funding to maintain the hospitals and clinics that we currently have … We need to keep open the possibility of satellite branches for different healthcare clinics and different hospitals so that everybody in these rural areas don't have to drive a half hour or an hour or even farther if they need to go to a provider."
What can be done to make post-high school education and/or vocational training readily available and affordable?
Dallman: "We need to invest more into our career and technical education. Oftentimes, it's much more affordable, and it leads to a future job where it's needed in our society and it's a well and good paying job that you can start a family with and buy a house very, very quickly after high school. I believe we need to do more in investing in our school-to-work programs, our internship programs and just getting people into our trades. Not every student needs to go into a four-year university and rack up the amount of debt that we have."
Zimdars: "I'm very active and involved with the technical organizations working with promoting our students to move into pathways where they only need to go to school for perhaps several years or go through an apprenticeship program to do necessary work … Also, I believe we need to continue to promote our two-year universities, our campus satellites. I went to University of Wisconsin-Fond du Lac because that was the best choice for me to get my start for secondary education. The tuition was very reasonable, it allowed me to continue working, to be at home, to pay off my student loans … Had I not gone to an institution like that two-year community college, I would be in a much-worse situation than what I am right now."
Bartz: "I think we're in the process of breaking that idea that everybody should go to a four-year school because we all know that's not the case. Sometimes a two-year tech degree is better for a specific person, and we need to encourage that and not marginalize it because a two-year or a four-year degree or just a high school diploma, we need all types to make our economy work."
How can the government help minimize the disparity in technology access, while still keeping people safe?
Zimdars: "It has been very apparent for a long time that this is a need, and it's a motivation for why I chose to run for state Assembly. I continue to watch as the same elected officials, the same party was in power and not a whole lot of traction happened on that front providing broadband to our more rural areas especially here in Assembly District 41 … There needs to continue to be incentives offered to private businesses that are traveling throughout the area offering broadband to individuals. Part of the reason we're not seeing that as much in our rural areas is they don't feel like there is that customer base, yet there are so many people who need that broadband."
Bartz: "Public-private partnership again is desperately going to be needed in this situation. So I'd like to see the continuation of the grants, see the continuation of the incentives, the property tax waivers … because in essence these broadbrand compan[ies], they're businesses, they have to make a profit … We have to find a way to incentivize them to make this accessible to our rural areas."
Dallman: "The issue of rural broadband is one of the top issues that I'm running on; it's one of the main things that I want to keep pushing for in our state Legislature. I will disagree with Nate, however, that we haven't made great progress in the expansion of rural broadband ... with our state Legislature and our federal government over the last few years. There are programs in place, we just need to keep investing in them … and create more incentive into putting the money into our rural areas, and not just into our urban areas and restructuring our broadband there … Especially during COVID-19, obviously, we need to make sure that our students can get on the internet and educate virtually so they're not left behind."
Should taxpayer funds for public schools be diverted to private schools via vouchers?
Bartz: "I am a big proponent of public schools … That being said, I understand that this voucher program also helps provide opportunity for those that are marginalized and sometimes left behind … One thing that I think would really help, right now there's a difference in the amount of funding for a voucher student versus an open-enrollment student. And even if we were to even those out, it would generate more money for our public school system … One thing that I think would also be good ... was our property tax bills and having the amount of money that is dedicated to public schools' open enrollment versus voucher students [on them]."
Dallman: "I am a big proponent of public schools … but I believe that in America we have the freedom to choose where we want to be educated, and it provides a great opportunity for people in poverty to possibly be able to get out of a failing public school and into a private school to be able to get a better education. I will disagree with Jean, however, on the tax bill. Vouchers are not funded through property tax; they're funded through our general fund."
Zimdars: "I disagree with increased funding for our voucher program … Many of the folks who I know send their children to private schools for a variety of reasons … A lot of these parents, they're already considering that pathway long before they have children … if that is a decision that they choose to make, they should be doing that independently … They do not need any government support to move in that direction. And I believe a lot of these families are also planning budgetarily for the time when their students are going to be in a private-school setting."
What can the state Legislature do to aid farmers?
Dallman: "I believe that our federal government has done a good job of raising our dairy prices through different trade agreements, such as the USMCA. And as a representative of this district and working along with our state Legislature, I'd be happy and looking forward to working with groups such as the Wisconsin Farm Bureau to see how we can better open more markets for our farmers and to better help them as they come along because they're at the will of the market and at the will of the weather."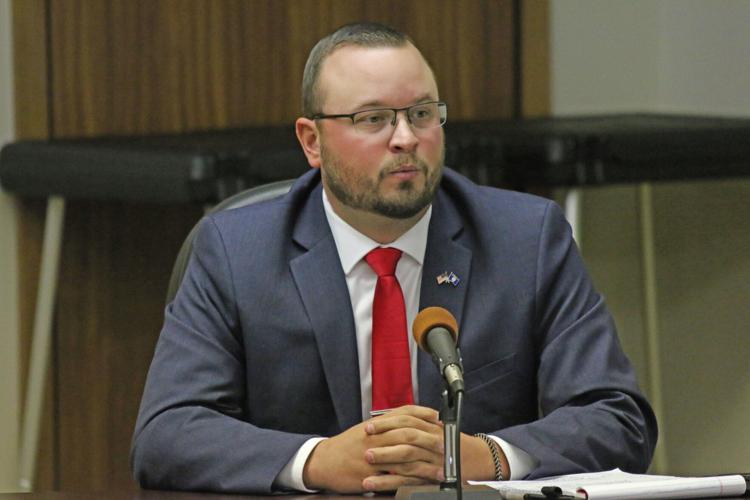 Zimdars: "We need to continue to offer mental health support to our farmers; that has been an increasing issue in the last couple of years with difficult weather patterns, difficult markets, and we have seen the negative ramifications of letting that continue on as is. Also another concern, too, more and more farms are going into foreclosure or going bankrupt; they are going out of business after having been in the family for generations, or over 100 years … We need to provide incentives and grants to beginning farmers, people who maybe don't have a strong agricultural background, but want to get into the industry, and also providing price supports for farmers who have been impacted by the weather or be it the COVID pandemic."
Bartz: "I think we have made some progress on the mental health support with the implementation of the new hotline … but there's little things, too … We just saw that there was this processing shortage … and one thing that was brought to my attention is right now our farmers don't have the ability to do small-scale processing of their own livestock products. So I thought it was a really interesting idea, and other states have done this, to have a limited amount where farmers can process their own poultry or rabbits ... and bring them to farmers markets … Right now, the customer has to come to the farm and they have to buy the whole animal, and I don't know many people that know how to part out their own chicken."
Should the state Legislature mandate mask wearing, crowds and other measures?
Bartz: "I would say as a general rule, I don't believe that we should be legislating people's bodies and their health care decisions. Now that being said, there does come a time when circumstances are extraordinary and we have to take that into account. But what we need to establish first is a quantifiable definition of when these types of mandates are considered appropriate. That's a really hard question; you're talking about what is the appropriate positive case rate, what is the appropriate death rate, which is a terrible thing to have to talk about, but it's something that we need to do in order to prevent this from becoming overly polarized in the future."
Dallman: "It's into our Constitution, it's into our livelihood, that we have our own personal choices to move forward in our lives and we do not want the government to be infringing on those rights … We need to figure out a way to quantify when these systems should be in place and when it's the betterment of the public for the government to step in … I believe we cannot afford another massive shutdown of our state's economy … I believe that if we shut down our state completely one more time, we wouldn't be able to come out of it and there'd be nothing left to reopen."
Zimdars: "Extraordinary times call for extraordinary measures and our state Constitution does provide our governor with the ability to put forward a mandate like what we just saw. That being said, we do need to be very cognizant of the data and other things that are in play to determine how long such an order can last because we can't have this go indefinitely … Yet at the same time, this is a virus that we are still grappling to understand, and it is having a very significant impact right here in our state, in our small communities and our country when you're looking at over 190,000 people who have died from this virus."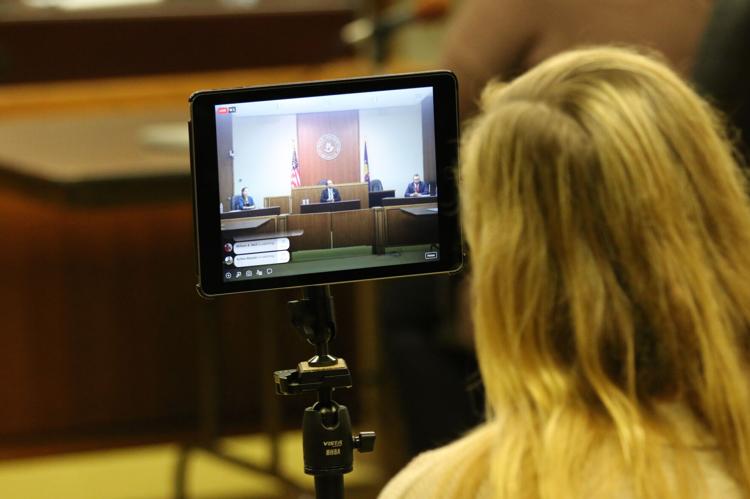 What's your view on the police bills that recently were part of a special session?
Dallman: "I believe that the Republicans and the Democrats should be able to work on these bills in the background and then once the special session is called we can we can work to pass them. I'm not quite sure that the bipartisanship was present in these bills in the beginning … I am very supportive of our law enforcement. I do not believe that we should defund our police. I believe that we should be giving them more resources to better educate their employees and to better become aware of the surrounding areas and the cultures and the environments that they're working in. So I believe that yes, we can do a better job of educating our police force, but I believe that they do a great job under the situations that they're in each and every day."
Zimdars: "I believe it is important for us to continue moving forward with these bills ... To me it seems pretty common sense when you have an organization like the Wisconsin Professional Police Association endorse this package of bills. I believe it's a great opportunity for our law enforcement to receive more training, which will benefit all of us as residents and also our law enforcement officers so that they can better do their job when they're out and about serving our communities … I'm hoping as well that we can continue to act in a bipartisan way on this issue because we all want to take into consideration the role that our law enforcement officers have in our community, but also be respectful of individuals who feel … there is more room for development."
Bartz: "I certainly believe that we need to diversify our funding so that our police officers have the appropriate tools and the appropriate resources that they need in order to handle the decisions that they make … On the topic though of these extraordinary sessions that are called, in this case specifically, it was very clearly a public outcry that change needed to happen. And in a perfect world, we would have that bipartisanship come together, but we're so polarized right now … it was clear that that wasn't going to happen. So for the governor to call a session … and for the Legislature to have the session and then gavel out in something like 12 seconds, it's essentially a slap in the face and not just to the governor, but to the public that were demanding and crying out for this issue to be addressed."