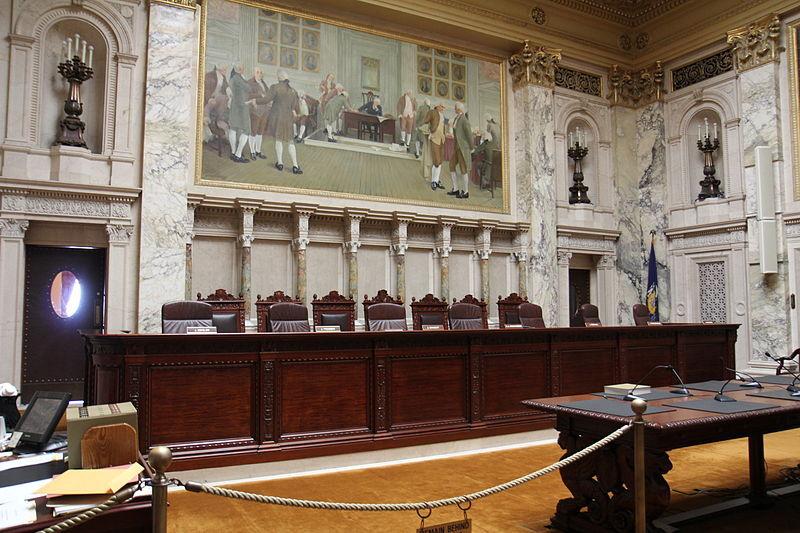 Although the Wisconsin Supreme Court struck down Gov. Tony Evers' ability to issue multiple emergency orders for the same public health crisis Wednesday — ending Wisconsin's state-wide mask mandate — state and local public health officials continue to recommend masking in public spaces.
The court ruled 4-3 — with conservative justices in the majority and liberal justices in the minority — that Evers overstepped his powers by declaring multiple states of emergency related to the coronavirus pandemic without approval from the state Legislature.
"The question in this case is not whether the governor acted wisely; it is whether he acted lawfully," conservative justice Brian Hagedorn penned in the court's majority opinion. "We conclude he did not."
While the ruling ended Wisconsin's state-wide mask mandate, local units of government can issue their own mask mandates.
After the ruling, Evers released a statement that implored residents to continue wearing face coverings in public spaces.
"Since the beginning of this pandemic, I've worked to keep Wisconsinites healthy and safe, and I've trusted the science and public health experts to guide our decision making," the governor said. "Our fight against COVID-19 isn't over — while we work to get folks vaccinated as quickly as we can, we know wearing a mask saves lives, and we still need Wisconsinites to mask up so we can beat this virus and bounce back from this pandemic."
Meanwhile, Assembly Speaker Robin Vos, R-Rochester, said in a press release that the ruling gives people the freedom to "make decisions based on what's best for them."
"The Wisconsin Supreme Court confirmed what we already knew," Vos said. "Gov. Evers exceeded his authority by issuing multiple emergency orders without consulting the Legislature."
From a public health perspective, however, Interim State Health Officer Julie Willems Van Dijk described the ruling as "dangerous and disappointing," but noted it doesn't change the fact that masks prevent COVID-19 transmission.
"The science is clear — masks work," she said in a written statement. "My mask protects you, your mask protects me and mask orders protect our communities and everyone in Wisconsin."
Additionally, Van Dijk asked Wisconsinites to support the adoption of local mask orders as the state's vaccination effort continues ramping up and "more contagious" coronavirus variants continue to move through the state.
"More than one million Wisconsin residents have completed their vaccine series, and all Wisconsinites age 16 and up will be eligible for the COVID-19 vaccine starting Monday, April 5," she said. "We are moving in the right direction. However, at this point in the pandemic, mitigation measures like mask orders are more important than ever.
"The number of identified cases of the more contagious COVID-19 variants in Wisconsin are increasing, which means the virus is likely to spread even more quickly if we do not take significant action to stop it. Again, masks are effective, and so are mask orders. Together, we can stop the spread."
In Fond du Lac County, the local health department continues to emphasize the importance of mask wearing when in public because only about 30% of the Fond du Lac County population has received at least one dose of the vaccine — meaning the majority of the population remains vulnerable.
"It's important that we don't let our guards down yet," Fond du Lac County Health Officer Kim Mueller said in a press release. "We are moving in the right direction, however, we are not at that point where we can lighten up on the strategies that we know work to reduce the spread of this virus."
She added that the sooner the population reaches its goal of vaccinating 80% of the community, the sooner pre-COVID life will return.
Likewise, Green Lake County Health Officer Kathy Munsey strongly recommends that everyone continues to wear masks in public, despite the county not having its own mask mandate.
"We do not want to take steps back with an increase in cases due to letting our guard down," she said via email. "Green Lake County Public [Health] continues to urge everyone to maintain social distancing, wear masks and use good hand washing to minimize your risk of getting COVID-19."