David Jerome Sobralske, of Ripon, WI, passed away on November 7, 2022 at the age of 65. Son of Michael John Sr. and Blandine Lucina (King) Sobralske, David was born in Ripon on October 30, 1957. He attended school at Princeton Catholic School and the Ripon School system.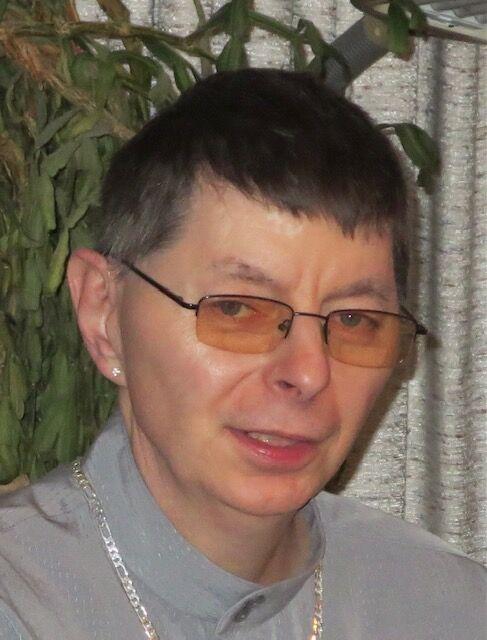 David found joy in many areas of life, some of which included: cooking - his favorite meal to make was meatloaf and mashed potatoes; never a birthday or any other very special event passed him by without him baking an angel food cake for his loved ones; he loved watching "I Love Lucy"; his collections included all kinds of Lucy decorations, clocks, cookie jars and vinyl records, which he enjoyed listening to while dancing around the house, rocking to the 50's and 60's, his favorite music; and his most favorite time of the year was Christmas. David loved decorating his tree, which had over 400 ornaments. He decorated his apartment as well as his sister Ruth's apartment for Christmas. His love for Christmas brought him joy during "Christmas in July", when he and his sister would watch Christmas Hallmark movies. Halloween time also received David's decorator touch; no holiday got past him without a lovely decoration on his door and on Ruth's door. In the summertime, one better not go anywhere near any of Davids zinnias that he had planted outside of his apartment. He was so proud of how pretty they looked in front of his place and in front of Ruth's apartment.
David is survived by his sisters; Susan Matijevich of Janesville, WI, Mary Sobralske of Carol Stream, IL and Ruth Schwark of Ripon, WI. Sister-in-law, Barbara Sobralske of Wild Rose, WI and many nieces and nephews: Karl Atkinson (Sharon), Todd Atkinson (Tori), Lee Atkinson (Dawn), Marshall Matijevich Jr (Lisa), Greg Matijevich (Sharon), Brian Matijevich (Adriana), Mark Sobralske (Vani), Vickie Nipper, Jason Nipper, Renee Schwark, Nick Schwark. Great nieces and nephews: Adam (Claire), Elsie (Steven), Ty, Macy, Steffen (Hailey), Lauren (Austin), Colin (Amber), Jake, Allison, Darren, Emily, and Larisa. Great great nieces and nephews: Michael, Julian, Mia, Isabelle, and Emilia.
David is preceded in death by his parents; sister, Sheryl Atkinson; and brother, Michael Sobralske Jr.
A celebration of life will be held at 2:00 pm on Saturday, May 20, 2023 at Butzin-Marchant Funeral Home, 515 Mayparty Dr.,  Ripon, WI, 54971. Visitation for family and friends will be from 1:00 - 2:00 pm.
Please visit www.ButzinMarchant.com to send online condolences.