Dawn Meredith (Lepper) Knitter 57, beloved wife of Michael Knitter and mother of Victoria Cae Knitter (partner, Johnblair Lathers) and Claudia Ingrid Knitter (partner, Matthew Riebe) left us as the result of an accidental fall at her home August 26, 2020 in Auburn, California. She is survived by her mother, Barbara Waltenberry (Richard); sister Colleen Bergman (Doug), niece Gracie Bergman; brother Andy Zipperer (Tammy), nieces Maggie and Hannah; stepfather Arley Hussin, uncle Jerry Lepper (Colleen), cousins Todd (Tammy) and Matthew (Maria) Lepper and best friend Kristy Goldberg-Novotney and dear friend Krystle Arcamo Knezevich (Nick). She is also survived by sisters-in-law: Kathy Perotti (Ron), Jeanne Luprecht, Marji Meister, Elaine Roesler (Randy), and Carrie Roberts. Brothers-in-law: Thom Knitter (Susan Turco) and Dave Knitter (Vickie).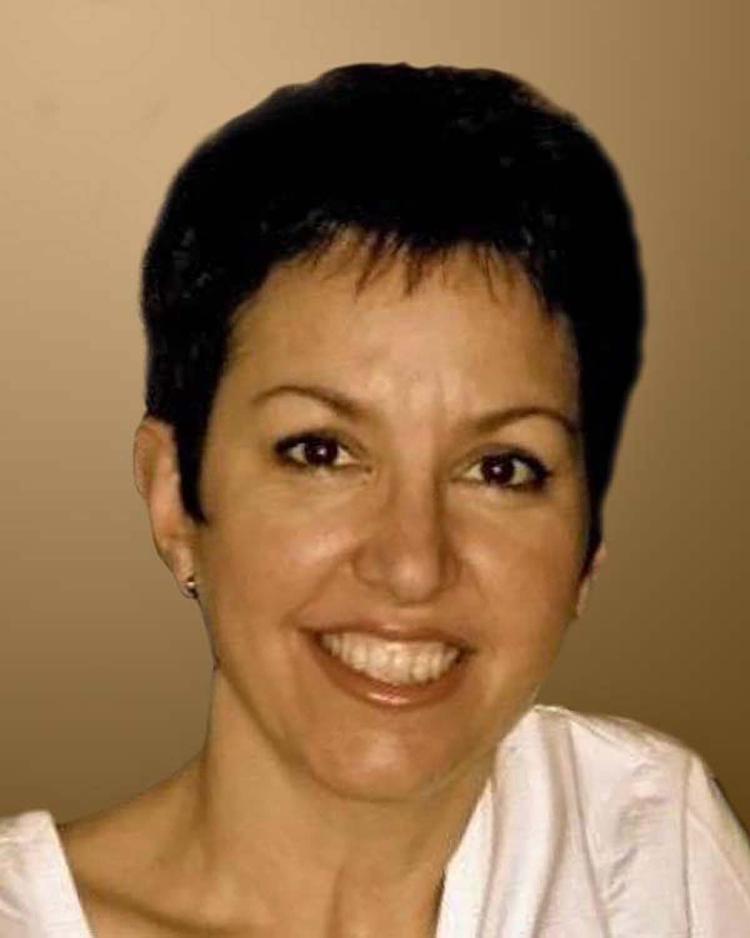 Dawn was a multi-faceted person. A Ripon High School 1981 graduate, she then pursued a degree in Criminal Science at MATC. In 2010 she earned her MBA in Health Care Administration at Concordia University Wisconsin. Her love of photography and children led to her small business Victoria-Claude Photography from 1993-2020. During that time, she served as St Robert's Home & School President for two terms. As she said, "I volunteered for anything and everything during my ten years as a St. Robert's School parent". When her dear step-sister-in-law was fighting cancer, Dawn was so impressed by the radiation technologists treating Shannon, that she went back to school at Columbia-St. Mary's to become a radiologic technician. From 2013 to 2014, she was an administrative assistant at the University of Chicago. She cared for many people both as a loving neighbor and in-home healthcare.
A dog-lover, she and her family has had a series of German Shepherds and corgis. Her present German Shepherd, Maya, misses her terribly.
Need to have dinner for 14 people three hours from now, Dawn was your girl. When her mom was hospitalized for a month, Dawn put her life on hold and stayed with her. Especially, as her daughters battle their own illnesses, Dawn was always there for them, even though it meant flying from California to Milwaukee many times.
The most exceptionally loving and caring person, Dawn was the glue that held the family together. She will be missed beyond measure.
A funeral mass will be held at St. Robert's Parish, 2214 E. Capitol Drive, Milwaukee, WI 53211, Saturday, Sept. 5th at 12:30 p.m.
In lieu of flowers donations can be made to The Wisconsin Humane Society @ WIhumane.org