Delores L. Vossekuil, age 90, of Ripon, WI, passed away peacefully on Sunday, November 6, 2022 at Maplecrest Manor in Ripon.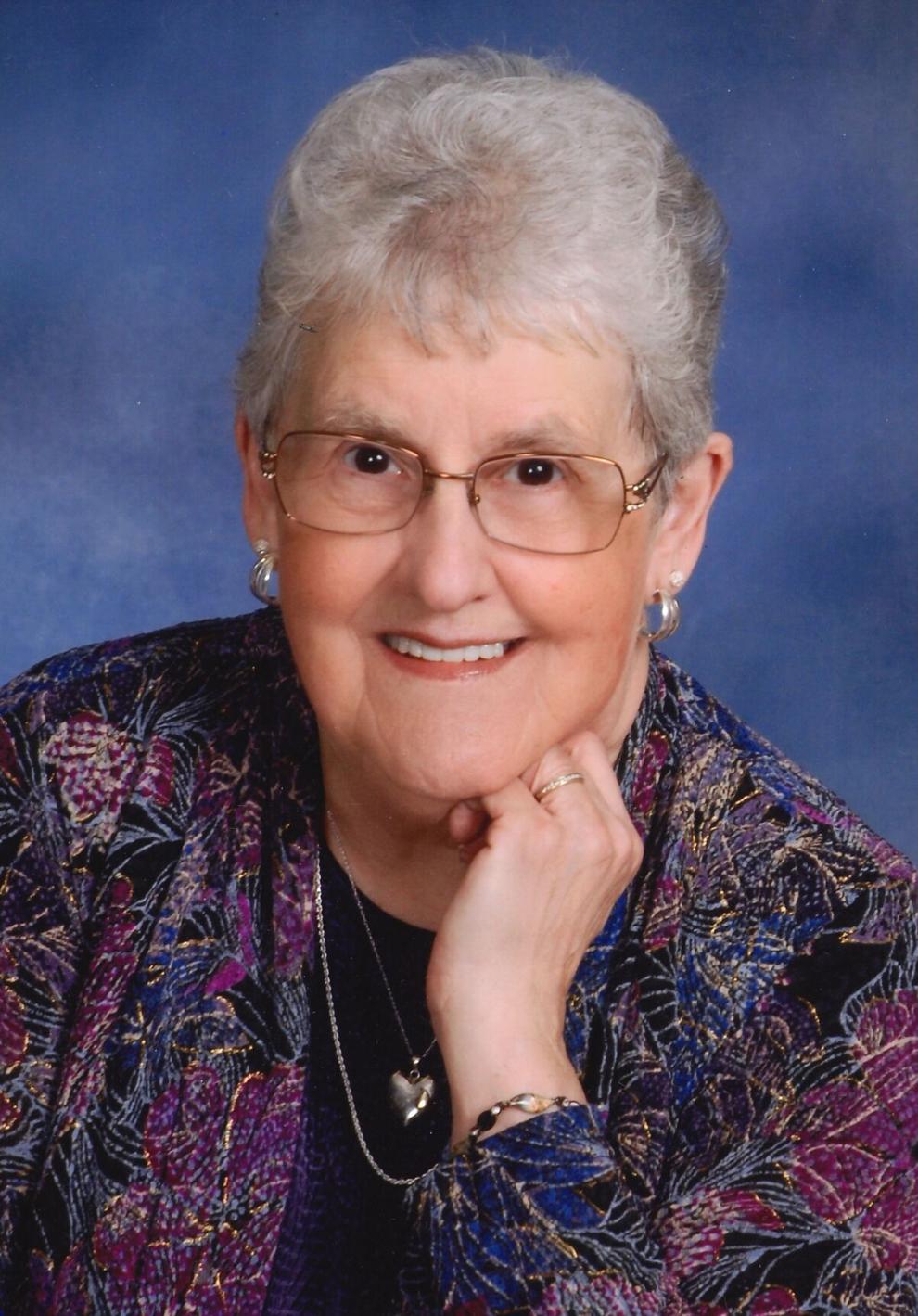 Delores was born on June 22, 1932 in Fond du Lac County, WI, daughter of Walter and Nora (Retzlaff) Schwandt. She graduated from Ripon High School in 1950. On April 16, 1955 Delores married Lester C. Vossekuil in Ripon. Lester passed away in 2010. She worked as a seamstress at Ripon Award Jackets for many years, and continued sewing, knitting, and crocheting from home for her family and others. Delores was a member of Rosendale United Church of Christ. During her life she was active with Homemakers as well as the conference board and women's groups at her church. She enjoyed playing cards, bowling, and was a member of the Senior Bowling and Coffee Klutch Bowling Leagues. She loved to travel with Lester, and they took many trips and bus tours together. Most of all, Delores cherished time with her family, especially her grandchildren. Attending all of their activities was her favorite thing and made her a very proud grandma.
Delores is survived by a son, Darrell (Lisa) Vossekuil of Winterset, IA; two daughters, Peggy (Al) Klapperich of Ripon, WI and Rhonda (Darren) Huff of Rosendale, WI; four grandchildren, Ellen (Kevin) Vossekuil of Madison, WI, Michael Vossekuil of Ripon, WI, Jaquilynn Huff of Milwaukee, WI, and Mitchel Huff of Fond du Lac, WI; several brothers and sisters-in-law; and many nieces; nephews; and cousins. She was preceded in death by her husband, Lester Vossekuil; parents, Walter and Nora Schwandt; father and mother-in-law, John and Clara Vossekuil; and three brothers, Clarence, Leroy, and Lloyd.
Visitation for Delores will be held on Saturday, November 19, 2022 from 10:00 am until 12:00 pm at Rosendale United Church of Christ, 204 Division St., Rosendale, WI 54974.
A Celebration of Life for Delores will be held at 12:00 pm on Saturday, November 19, 2022 at Rosendale United Church of Christ, with Rev. Wesley Wassell officiating. Inurnment will follow at Fairwater Cemetery, Fairwater, WI.
Her family would like to extend a heartfelt thank you to the entire staff of Maplecrest for their attentive and loving care of Delores.
Please visit www.ButzinMarchant.com to send online condolences.