Donald "Donnie" Lemiesz, age 83 of Markesan, passed away on Saturday, January 30, 2021 at Cherry Meadows in Appleton.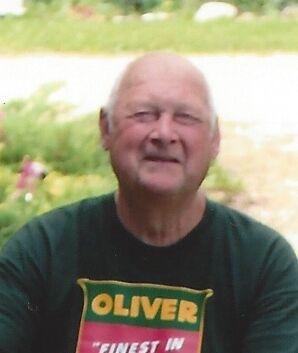 Donnie was born in Ripon on April 11, 1937, the son of Alice (Stellmacher) and Walter Lemiesz, Sr. Proudly serving his country, Donnie was in the United States Army in Japan from 1955 until 1957, and then the Army Reserves until 1961. He was united in marriage to Ann Fuller, and in 1968 they purchased a tavern on Little Green Lake called Don & Ann's Resort. Donnie worked as a truck driver for Wieland Trucking and ABN-Plainfield Trucking. He also enjoyed farming. He was an avid NASCAR fan and had a great love for German Shepherd Dogs. He will be remembered for his jokes and his laughter.
Donnie is survived by his wife, Ann Lemiesz of Markesan; children, Mitch (Diane) Lemiesz and Tonia (Paul) Tessaro; 3 grandchildren, Chuck (Kelly) Floeter, Terri (Pete) Van den Einde, and Michael (Samantha) Floeter; 6 great-grandchildren, Cole, Chase, Arden, Evelyn, Tatum, and Tripp; siblings, Dave Lemiesz, Phyllis (Bob) Pesqueira, Alice Jean (Bob) Broder, Joanne (Bob) Dykstra, Sue (Dan) Schlutter, Bev (Bill) Fox; sister-in-law, Eunice Lemiesz; and further survived by nieces, nephews, other relatives, and many friends.
He was preceded in death by his parents; brother, Walter "Buzz" Lemiesz; and other relatives.
In honoring the family's wishes, private family services for Donnie will be held.
If desired, memorials in Donnie's name may be directed to the Green Lake Area Animal Shelter, N6217 Busse Rd., Green Lake, WI 54941.
"You don't have to go home, but you can't stay here."
Cornerstone Funeral & Cremation Services, 181 S. Main St., Markesan is honored to be serving the family.